What Are the Most Common Phrases of Condolence in the Event of a Death?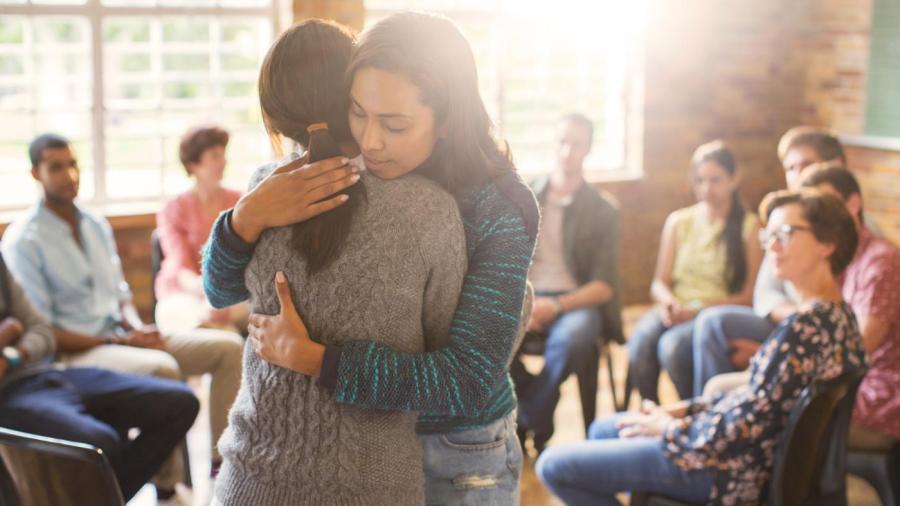 Commonly used phrases to express condolences for the death of someone include expressions of sympathy or hopes of comfort, such as "I'm so sorry for your loss," and "May you find comfort in your memories during this difficult time." Experts suggest using phrases that tell the grieving person that they are not alone in their suffering such as "We join you in the pain of your loss," or "Our thoughts and prayers are with you during this time of sadness."
A study conducted by Stanford University researchers found that Americans tend to focus on more optimistic or happier expressions of condolences than other cultures. Common phrases that illustrate this point are "John enriched the life of everyone he met," "We are all better for having known him," and "He's in a better place now."
French expressions of sympathy tend to mirror those used in English but take a more formal tone. A commonly used phrase translates to "Please accept my most sincere condolences and have faith in my respectful thoughts." While this may seem odd in English, it is very common in France.
In Turkey, common expressions include "Allah geride kal anlara uzun ömür versin!" and "Allah rahmet eylesin!" which translate to "May God give long life to those who remain behind!" and "May God have mercy on him!"