What Are Some Common Female Saint Names Used for Confirmation?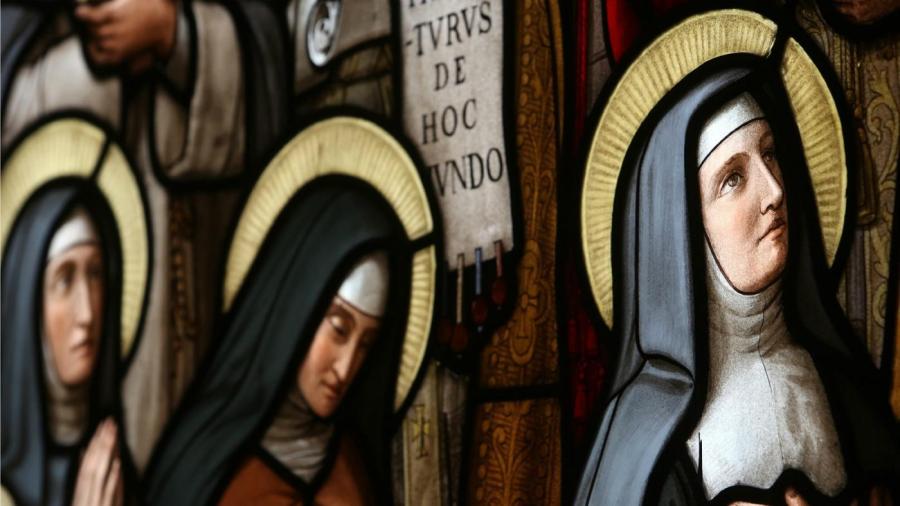 St. Anne, St. Elizabeth Ann Seton, St. Elizabeth of Hungary, St. Margaret Mary and St. Teresa of Avila are some common female saint names for girls to adopt at confirmation. As part of the ritual, Catholic girls choose patron saints as role models.
Catholic tradition holds that St. Anne was the mother of Mary and grandmother of Jesus. She was the wife of St. Joachim, and is put forth by the church as the patron saint of mothers and grandmothers.
Elizabeth is a very popular name for both the sacraments of baptism and confirmation. There are several female saints with the name Elizabeth. St. Elizabeth of Hungary was a wife and mother who lived in the 13th century. At the age of 14, she married Louis of Thuringia, who later died in a crusade. St. Elizabeth Ann Seton was a more recent American saint who devoted herself to education.
Many Catholics believe that St. Margaret Mary was the recipient of visions of Jesus' Sacred Heart. She spent her life as a nun and worked to spread the messages that Jesus gave her about his love and the importance of devotion to the Sacred Heart.
Catholics remember St. Teresa of Avila as a reformer of the women's division of the Carmelite order. After her death, the Catholic Church eventually declared her a Doctor of the Church.