What Are the Most Common Bonus Ball Numbers?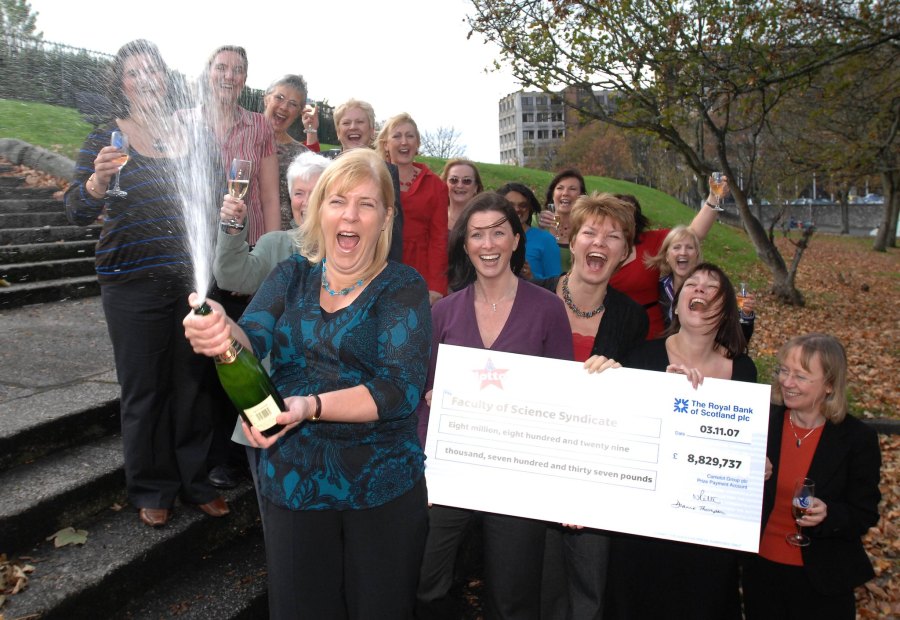 As of December 2019, according to statistics provided by LotterySearch, the most common bonus ball numbers are 8, 38, 31, 45, 37, and 11. The information provided by LotterySearch includes how many times each ball has been seen, when it was last drawn, where it ranks among all the balls, and the last five bonus balls to be drawn. This is not only helpful when deciding which bonus ball to choose for a normal game but is ideal if you belong to a Lottery Bonus Ball Syndicate. Ball number 8 is the most frequently drawn, having been drawn 42 times.
These bonus ball numbers are only slightly different from those found in October 2014, when the game used to consist of 49 numbers. Back then, the most common bonus ball numbers were 8, 37, 45, 9, 11, and 38, with only the number 9 being replaced by number 31 in the lineup. The game now includes 59 numbers rather than 49.
What Is the National Lottery?
The National Lottery is the United Kingdom's national lottery, which is franchised by the state. It gives players the chance to win money after weekly draws. Players must be at least 16 years old, and all prizes are tax-free.
The main game used to be called The National Lottery, and this was renamed to Lotto in 2002 when ticket sales dropped. Players choose numbers between 1 and 59 or can have them randomly allocated when they purchase a Lucky Dip. Each play slip allows for seven games, and a player can purchase 10 slips in one go. Draws are held every Wednesday and Saturday, so players can choose to participate on either day or both. 
How Did It Start?
The National Lottery was launched in 1994 and operated by the Camelot Group, with the first draw being held on November 19, 1994. The original main game used to allow players to choose six numbers between 1 and 49. The numbers were increased to 59, however, in October 2015. The effect of increasing the number of balls from 49 to 59 reduced the chances of players matching six numbers from one in 14 million to one in 45 million.
What Charities Has It Funded?
Every week, about £30 million is raised via the games for charitable projects. All areas of the U.K. benefit from this, with the money helping local communities and 400 new projects being helped every week.
The money is allocated via 12 organizations that were chosen by the government. For the year ending March 31, 2019, the distribution of funds was 40% to education, health, charitable, and environmental causes, 20% to sports, 20% to arts, and 20% to heritage. So far, more than £40 billion of the proceeds from the National Lottery have been donated to worthwhile projects. Players can check on the National Lottery's website to see what projects have been funded locally. Projects can also apply for funding through the website.
What Other Games/Spin-offs Are Played in the UK?
There have been several games and spin-offs since the original game commenced. Thunderball was the second one, being introduced in June 1999. This lottery allows players to select five numbers between 1 and 39 plus a Thunderball number between 1 and 14. Set For Life, introduced in March 2019, has a top prize of £10,000 each month for 30 years. Players choose five numbers between 1 and 47 plus one Life Ball from 1 to 10. EuroMillions was launched in 2004 and includes other European countries. Players choose five numbers between 1 and 50 plus two star numbers between 1 and 12.
Lotto Hotpicks and EuroMillions hotpicks provide extra chances to win from the main draws. Instant wins occur with scratchcards, online Instant Win games, and from UK Millionaire Maker codes generated in the EuroMillions draws.
What Similar Games Are Played Around the World?
As mentioned above, EuroMillions includes participation by other European countries. Powerball in the United States offers massive jackpot prices. Players choose five numbers between 1 and 69 plus a Powerball number between 1 and 26. Mega Millions in the U.S. also has high jackpot prizes. Players choose five numbers between 1 and 75 and an extra number between 1 and 15. 
SuperEnalotto has been played in Italy since 1997. A syndicate of 70 lucky players won the jackpot of €177.7 million in October 2010 after eight rollovers. La Primitiva, the Spanish lottery, is one of the world's oldest lotteries, having been commissioned in 1763. EuroJacket is a pan-European game that has €10 million as the minimum jackpot up for grabs.
Mega-Sena is Brazil's lottery, and there's also a special draw held on New Year's Eve called Mega de Virada. El Gordo is an annual Christmas lottery held in Spain. The South Africa Powerball offers large jackpot prizes with the biggest being won by a man in his 20s, which equated to about $7.23 million.