What Is Clotrimazole Cream USP 1 Used For?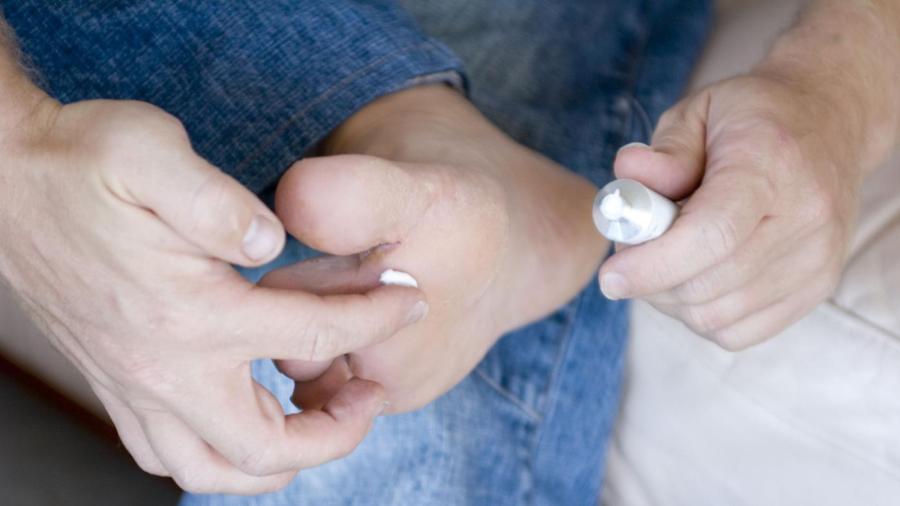 Clotrimazole cream USP 1 percent is used to treat dermal bodily infections, including vaginal and mouth infections, and skin infections such as ringworm, jock itch and athlete's foot, according to MedlinePlus. The cream is applied to clean, dry skin several times a day for eight weeks or as directed by a physician. It is available in both prescription and over-the-counter topical formulations from numerous drug manufacturers.
If individuals obtain clotrimazole cream USP 1 percent without a prescription, they should use it for two weeks to treat ringworm or jock itch and for four weeks to treat athlete's foot. MedlinePlus adds that individuals should adhere to the recommended treatment guidelines included with the cream even if the condition improves before the suggested time period. However, if the skin condition does not improve after the recommended time frame, individuals should seek professional medical attention to determine why the medication is not working.
Clotrimazole cream USP 1 percent can cause a fever or other side effects including skin irritations such as redness, itching, swelling or burning, warns MedlinePlus. The medication should be kept in the container that it came in, stored away from excess moisture and heat to ensure its optimal healing capabilities.