What Clothes Are Worn in Autumn?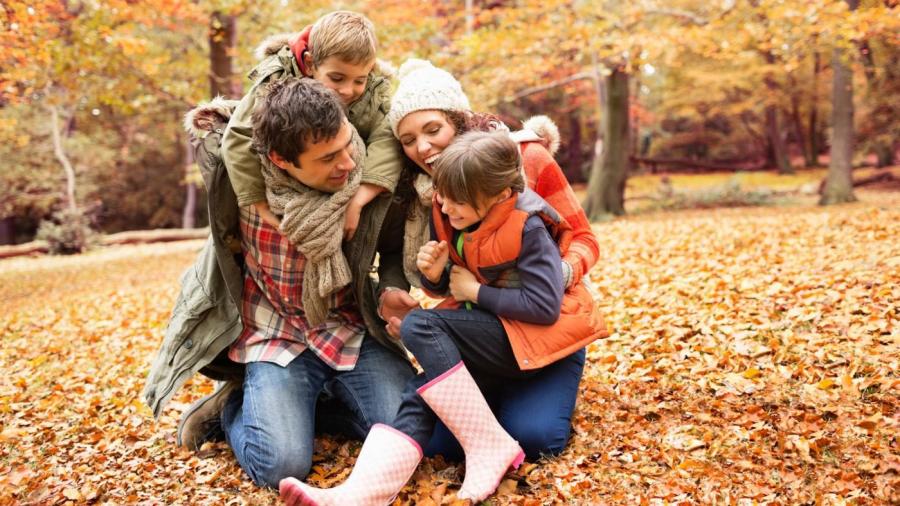 Clothes generally worn in autumn include denim and corduroy pants, long-sleeve shirts, jackets, boots and coats. Pants are preferred in autumn over shorts or skirts to keep the legs warm as temperatures may drop significantly in many parts of the country during this season. Some residents of areas that see particularly cold autumn weather also wear gloves, scarves, long underwear, leggings or wool hats to stay warm.
The colder temperatures often seen in autumn provide an opportunity to wear a variety of clothes that are too hot in other times of the year. A key concept of autumn fashion is layering, and for tops, cashmere and wool are excellent choices as they breathe better than other fabrics. Tailored pants with a flat front, cuffs or soft-pleat patterns are especially popular for covering the legs, as are corduroy pants.
Boots are also very popular; they help keep both legs and feet warm in autumn and winter. Wool hats and scarves provide excellent warmth and are easy to knit if one wants to make a personal statement. Some typical fall colors include "earthy hues" like olive, chocolate or stone and "jewel tones" like deep purple, emerald green or ruby red, notes women's fashion expert Cynthia Nellis for About.com.