How Do Christians Celebrate Christmas?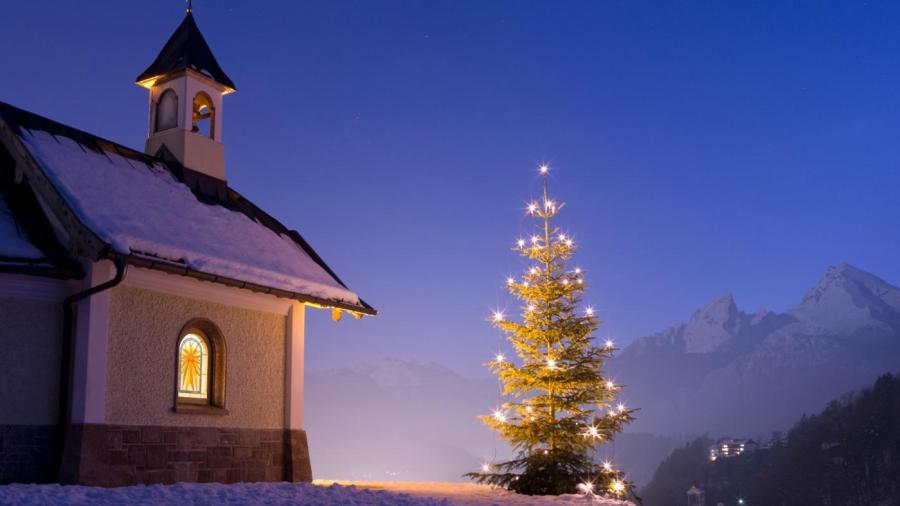 Christians celebrate the religious holiday of Christmas in many ways, including Nativity plays, special church services, singing Christmas carols and exchanging gifts. Families often have many personal traditions since the holiday is commonly defined as a time of family gathering.
Nativity scenes are very common during the Christmas season. In these scenes, people, especially children, act out plays that describe the night that baby Jesus was born. Joseph and Mary, unable to find proper lodging in Bethlehem, were forced to have Jesus born in a stable for animals, where they laid him in a manger. Three kings came bearing gifts for the child, along with other visitors, according to Jesus's apostles, Luke and Matthew.
During the Christmas season, churches often have special services to go along with the holiday. On Christmas night, many churches hold a special midnight communion mass to celebrate the birth of Jesus.
In the weeks heading up to Christmas, many choirs sing traditional carols associated with the holiday. Exchanging gifts is another popular tradition associated with the holiday. Many people buy Christmas trees, or pine trees, and place presents under the tree to be opened on Christmas morning. This tradition extends past families, as many co-workers and neighbors celebrate the tradition of giving gifts to celebrate the holiday.