What Is Casual Elegance Dress for Men?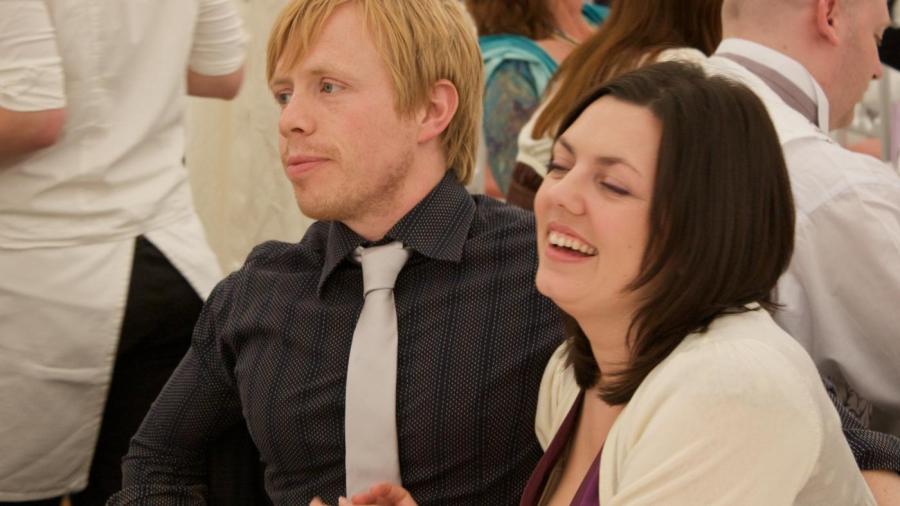 Casual elegance dress is somewhere in between business casual and formal. At the minimum, men dressing in casual elegance should wear nice trousers and accessorize them appropriately.
Casual elegance for men leaves lots of room for personal style and interpretation. Dark colors go well with this dress code, so men may choose to wear a black or dark blue pair of pants. Along with this, darker colored shirts and accessories are suggested, and white shirts and black ties would be considered too formal for a casual elegance occasion. Shirts should button up the front and have a collar, though a tie is not always necessary.
The elegance really comes into the picture with the chosen accessories. Lapel pins and cufflinks both add style and flair to a men's casual elegance outfit. If the man wears a tie, he should choose one with deep, sophisticated colors to go along with the other dark colors in his outfit.
Sport coats work well in a casually elegant environment, as they help to balance out the two necessary elements of this style.
Above all, truly casual clothes like jeans, T-shirts, and khakis should be avoided. Men should lean more towards the "elegant" side of things rather than the "casual."