How Can You Tell If Old Glass Bottles Are Valuable?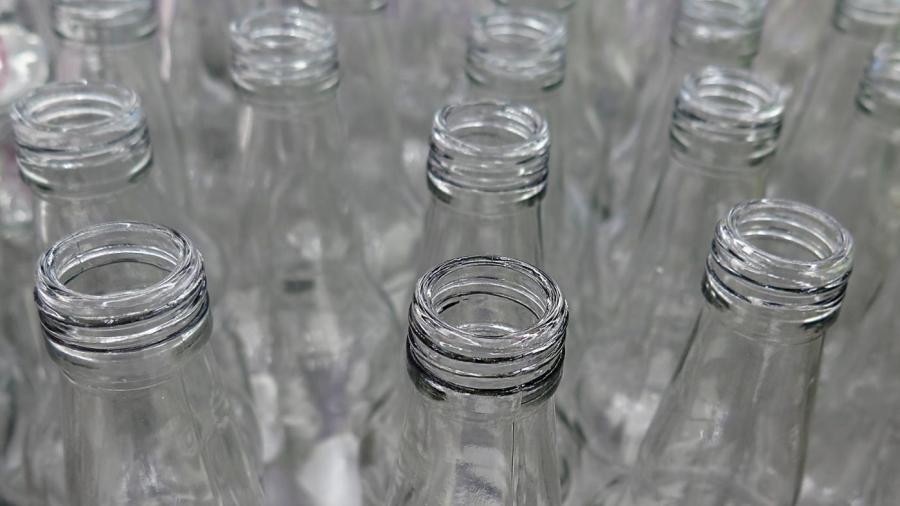 Factors involved in the value of old bottles vary. Rare bottles may fetch higher prices, while bottles that exist in abundance are seldom worth more than their material value. Other important factors include color, condition and age.
There are three color classifications that help determine value. Clear, amber and aqua bottles have the lowest valuation. Of medium value are black, teal blue, green, olive and milk glass. Vaseline glass, purple, yellow green, cobalt blue and puce are in the highest value range. Condition helps determine value. Bottles are graded on several criteria, including the presence or absence of stains, scratches, nicks, chips and cracks.
Age affects value and may be determined by pontil marks and seams. A pontil mark on the bottom of the bottle is where the glass blower's pontil rod was attached. The four eras for bottle classification include the Open Pontil made before the 1850s. The Iron Pontil bottle was made between 1840 to 1865. Smooth bottoms were made between the Civil War and World War I. Bottles made by Automatic Bottle Machines date from 1914 onward. The machine-made bottle has a seam that runs all the way up the bottle and over the lip.
A free printable antique bottle price list is available at the LovetoKnow.com. It provides valuation estimates based on auctions and antique valuation services.