How Can You Tell If a Louis Vuitton Bag Is Genuine?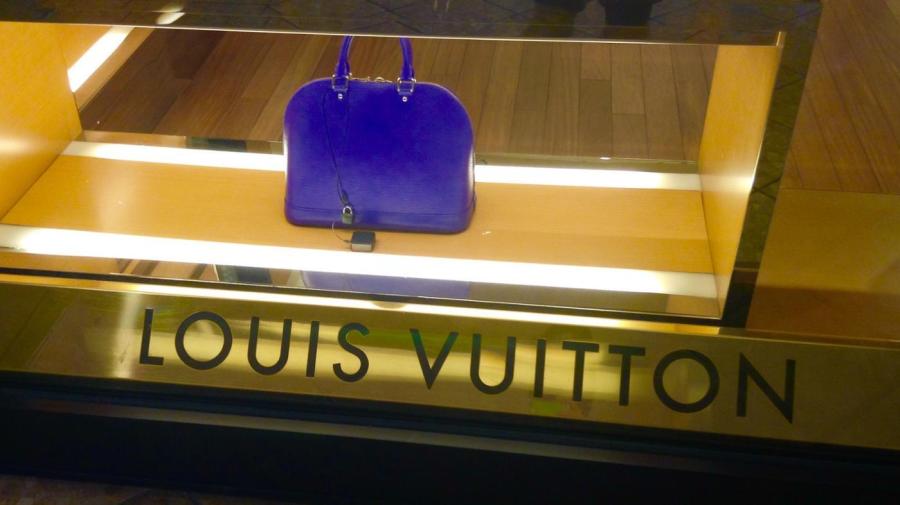 There are several ways to tell if a Louis Vuitton bag is genuine, and these include features in the bag such as its stamping and logo, stitching, material and hardware. One can also distinguish an authentic Louis Vuitton bag from fakes by examining the workmanship that was put into creating the bags, and by interpreting the date code stamping on the bag.
Below are some of the easier ways to determine if a bag is an authentic Louis Vuitton creation.
Logo and stamping: authentic Louis Vuitton logos look very clean and crisp. The L's are tall and have a short tail and the letter "O" is larger than the letter "L." The logos on fakes are usually not as crisp and clean, have fat fonts and look sloppy.
Stitching: unlike fakes, the stitching on authentic handbags is regular and even. The bags will also have the same number of stitches on similar parts of the bag. The handle tab on the Louis Vuitton Alma handbag, for example, has a number stitch sequence of 5, 4, 5, 5 and 4.
LV Canvas: the brand is popular for its canvas design, which can either be Monogram or Damier. LV canvas is coated with a material that makes it repel water better. Louis Vuitton makes sure that the canvas is placed on the bag in a symmetrical manner. The design on the monogram should be balanced on the face on the bags and not irregular.