How Can One Become a Member of AKA?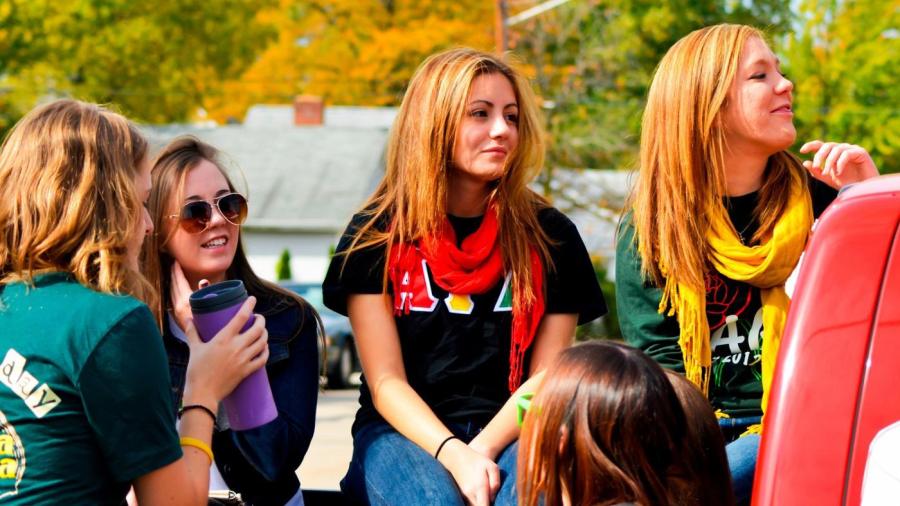 You must fulfill basic undergraduate membership requirements for Alpha Kappa Alpha (AKA) sorority to join the organization, such as attend a university with a chapter, earn at least 12 credit hours in one semester, maintain a cumulative grade point average of C+ or better, and attend an official rush. Alpha Kappa Alpha was started in 1908 for African American collegiate women.
Attend a college or university

Gain entrance into a college or university that has an AKA chapter. Take the ACT, submit the proper paperwork and pay for tuition to attend an institute of higher learning.

Maintain academic standards

Take enough credit hours per semester for full-time enrollment, which generally means 12 or more credit hours. Maintain at least a C+ or better GPA, which is just under a 3.0 GPA in most colleges.

Finish your pre-rush checklist

Your "Membership Intake Process" starts with the letter of acceptance and ends with rush. No membership activities can take place after receiving the letter and before rush. Your pre-rush checklist includes two letters of reference, evidence of campus/community involvement and a signed document in which you promise to adhere to the organization's mandates. You must also fill out and sign the Undergraduate Membership Interest Application, as of October 2014.

Rush the organization

AKA informs you of rush activities at least two weeks in advance. If you complete all rush activities, you become a member of the oldest sorority for African Americans.