Where Can Mini Hamburger Buns Be Purchased?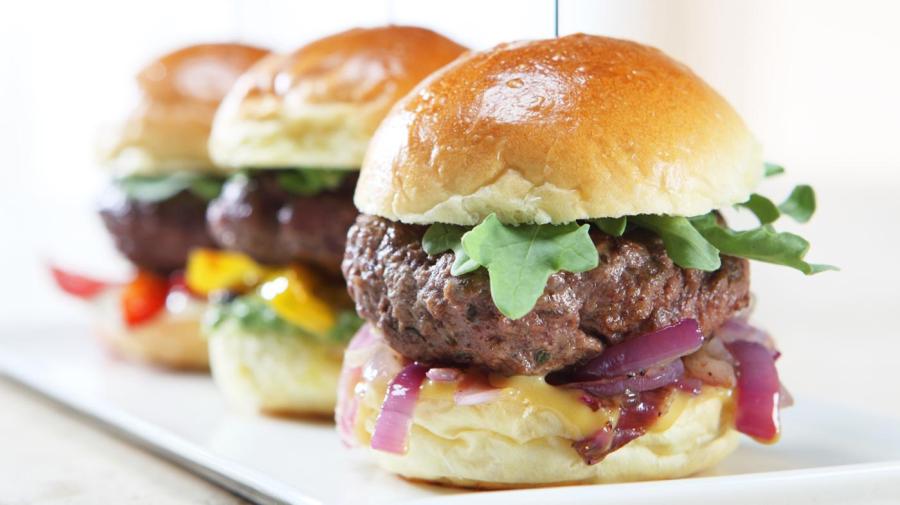 Mini hamburger buns, used for a variety of mini sandwiches, are available at a local bakery, at the bakery department of many grocery stores and at many online outlets. Some people substitute other fresh-baked rolls, such as potato rolls, to make delicious sliders.
The "slider" is made with a small, thin beef patty cooked on a griddle. Caramelized onions and pickles cook next to the beef and are then piled atop the patty on a tiny bun, which absorbs the strong flavor of the onions. The idea of the tiny sandwich is popular, leading to an evolution of other slider tidbits made with everything from shredded beef to seafood. Many slider buns are simply miniaturized hamburger buns, but gourmet cooks favor the enhanced flavor of potato rolls, King's Hawaiian Sweet Bread rolls or homemade rolls.