How Can I Find a List of Bronze Star Medal Recipients?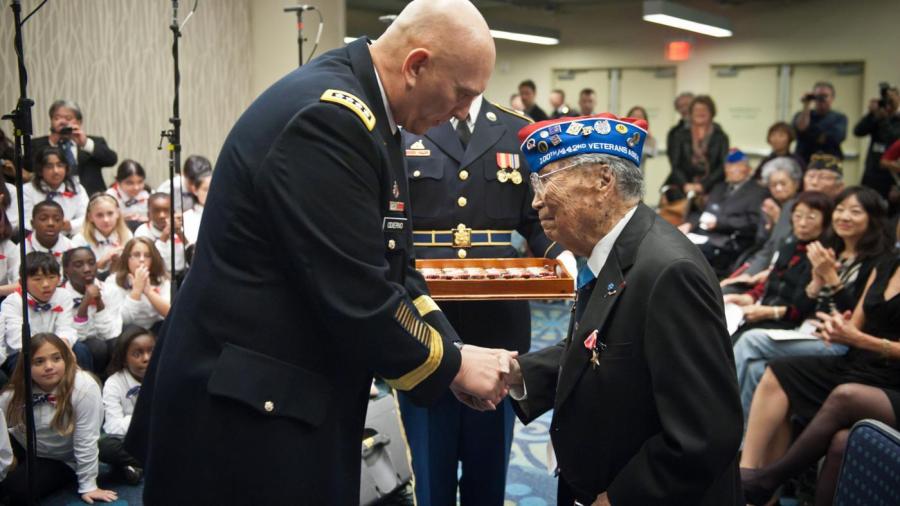 The most comprehensive list of recipients of the Bronze Star Medal is available in the form of software provided by the American War Library. After downloading and installing the software, which provides access to the library's database, click on the Medal Lists/Rosters button to access and search the list.
The American War Library's list is constantly being updated with information on confirmed recipients of the Bronze Star from all five armed forces: Army, Navy, Air Force, Marines and Coast Guard.
The Bronze Star has been awarded since 1944 and can be given for acts of merit, heroism or meritorious service in combat that doesn't involve flight. The medal has to be earned in an active combat zone, although there is some debate about the medal being given out quite liberally for meritorious service. One such example is the five medals that were given to Air Force officers for their roles in the Kosovo conflict, despite the fact that they remained at their base in Missouri throughout it.
The Bronze Star is the fourth highest medal that the U.S. military awards. For acts of heroism, the next highest award is the Silver Star, while the Legion of Merit is the next highest for meritorious acts or service.