Can I Fit a Full Size Bed Into a Cargo Van?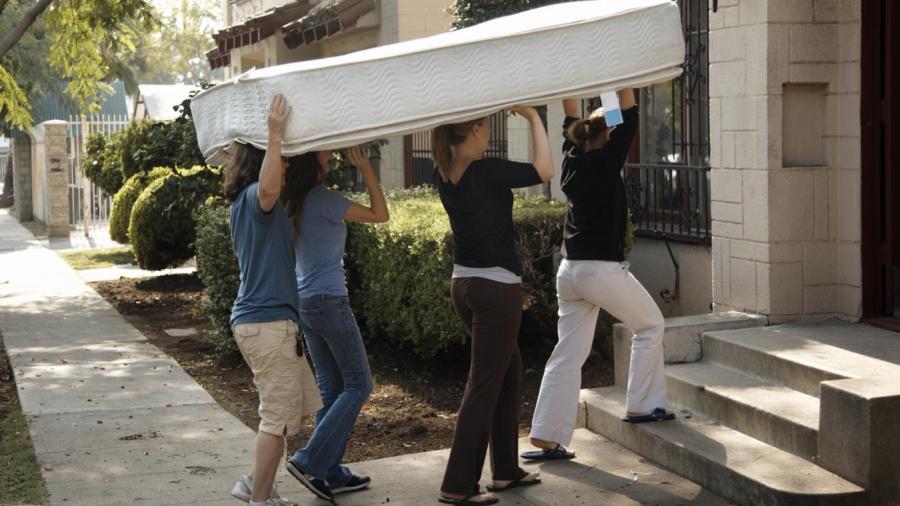 A full size bed fits in a cargo van with typical dimensions. A full-size mattress is 53 inches wide by 75 inches long, notes the Better Sleep Council. The dimensions of a cargo van advertised by U-Haul are 67.5 inches wide and 108 inches long.
The dimensions of the rear doors are a consideration because the mattress has to fit through, and U-Haul states that the rear doors of its cargo vans are 54 inches by 49 inches. Other cargo vans have different dimensions, such as the Chevrolet Express, which has a cargo area approximately 124 inches long by 52 inches wide between wheel housings, according to General Motors. Its rear door dimensions are 57 inches by 49 inches.