How Can I Contact Richard Branson?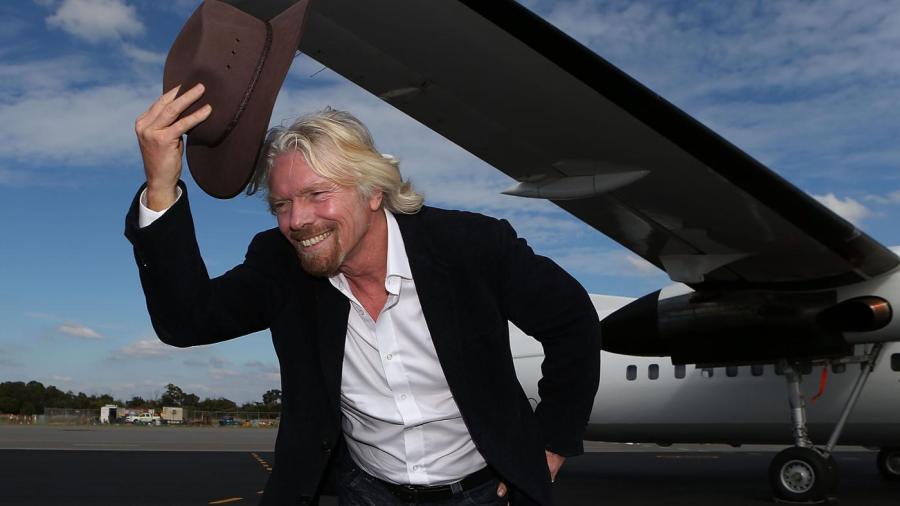 There are several ways to contact Sir Richard Branson. The ways to contact him include sending a message by Twitter, LinkedIn, Facebook, email or regular mail.
Contacting Richard Branson Via Twitter Richard Branson's verified Twitter account, @richardbranson, provides an easy to way to contact him. When logged into Twitter and looking at Branson's Twitter page, users simply click the Tweet to Richard Branson bubble under his name and bio. This opens a window with his Twitter tag pre-filled and room for a short message. Other options include attaching a photo, putting a GIF in the Tweet and adding a poll. Richard Branson is fairly active on the account, with multiple posts being Tweeted each day to share photos and news about his activities.
Emailing Richard Branson The official email address for Richard Branson is richard.branson@fly.virgin.com. The email preparation tool, Crystal, recommends opening the email message to Branson with a high-energy, enthusiastic greeting. This information is based on an assessment of his personality in which he's described as creative, dynamic and led by instinct.
Sending Regular Mail to Richard Branson For people who enjoy traditional communication methods, sending a letter in the mail is an option for contacting Richard Branson. Address the envelope to the attention of Richard Branson at the head office of Virgin Management Limited, The Battleship Building. The street portion of the address is: 179 Harrow Rd., London, W2 6NB, UK.
Richard Branson's Facebook Page Like Twitter, Richard Branson is fairly active on Facebook. The option to send a message to Richard Branson is closed on Facebook. It is, however, possible to post a comment below the posts on his page. A lot of spam messages are posted to this account by people asking for money, and the Facebook response rate from Branson is low.
Contacting Richard Branson Over LinkedIn Mr. Branson is a LinkedIn Influencer. One of the first ways to connect with him on LinkedIn is by following him. Another option is to click the box with three dots in it and select Connect in the drop down list. Then, users enter Branson's email, add a personal note and click the Send icon.
Using Google Plus to Connect With Richard Branson Like the other social media venues, Google Plus provides a comment box under each of Richard Branson's posts. First, users follow him on Google Plus. Then, to contact him over this site, followers share their thoughts in the comments under the appropriate post.
Instagram as a Mode to Contact Richard Branson Richard Branson shares short, positive messages, photos and videos on Instagram. To contact him via Instagram, one should follow his official page, and then, open one of his posts. The comment box comes up at the right side of the picture or video clip. Messages can be left in the comments.
YouTube as a Way to Contact Richard Branson Branson's YouTube channel provides two different ways to contact him. First, users can watch any of the videos and send a message in the contact box under the video. The other way is by clicking the About icon on his official YouTube page, and then, in the column under Stats, clicking the message bubble. This lets users send a message containing up to 1,500 characters directly to Mr. Branson.