How Can You Contact Rachel Maddow?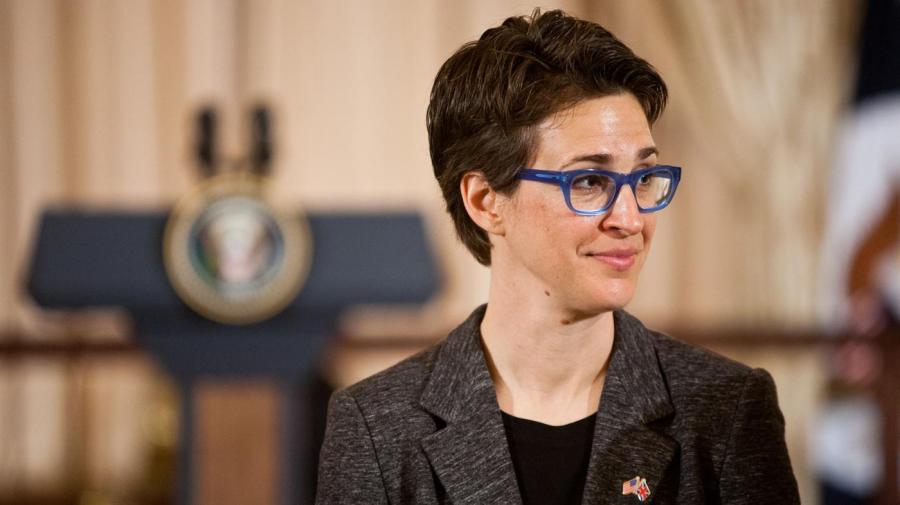 As of May 2015, MSNBC lists Rachel Maddow's email as rachel@msnbc.com. However, viewers can also interact with Maddow through social media, as Maddow is also active on her Twitter and Facebook accounts.
Rachel Maddow tweets daily from her official account @Maddow and also maintains the official Facebook page "The Rachel Maddow Show." Viewers can mention Maddow in their posts utilizing the respective social media account user name. In addition to Twitter and Facebook, Maddow also maintains a Google+ account, a Tumblr account and the blog, The Maddow Blog.
However, "The Rachel Maddow Show" also has another way for viewers to interact with Maddow, through the MSNBC platform "Share it with the show." This Web page allows viewers to upload photos and videos related to "The Rachel Maddow Show" themes. According to MSNBC, photos are then shared with Rachel Maddow and on the community fan pages.
Rachel Maddow is the host of "The Rachel Maddow Show" on MSNBC, a nightly news program with liberal leanings. Although "The Rachel Maddow Show" has received good reviews from The Los Angeles Times, Associated Press and The Guardian, other news sources such as The Baltimore Sun, The New Republic and Newsweek have claimed that Maddow puts too many of her personal opinions in her news coverage.
Maddow is also the author of "Drift," a non-fiction look at how the United States goes to war. It was published in 2012.