What Is the Bronze Star Medal Awarded For?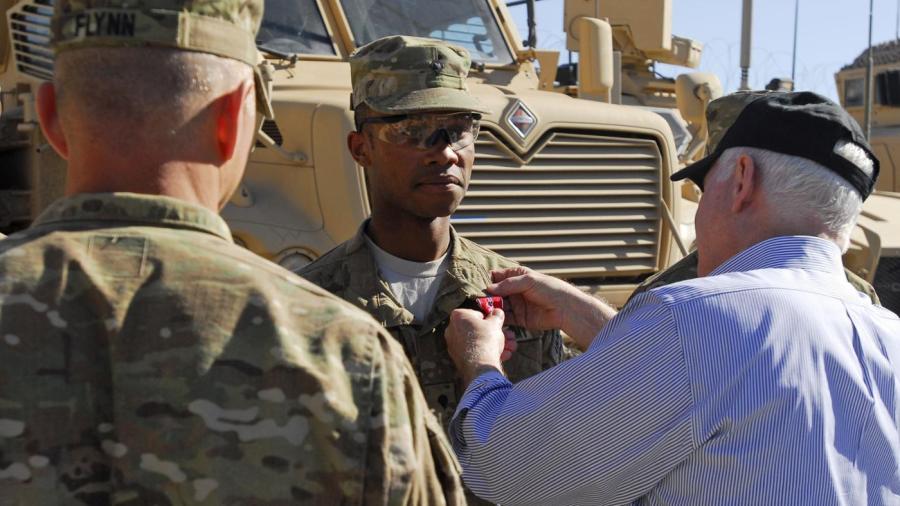 The Bronze Star Medal is awarded for heroic or commendable service or action in combat, involving action against an enemy of the U.S. or while helping an ally fight against an enemy. It can be awarded to a member of any of the five branches of the military: Army, Navy, Air Force, Marines and Coast Guard.
The Bronze Star Medal was created during World War II through an executive order by President Franklin D. Roosevelt on February 4, 1944. Although it was created in 1944, Roosevelt's order was retroactively dated so that it could be awarded to any person who, after December 6, 1941, met the criteria.
The creation of the Bronze Star was first recommended to Roosevelt by General George C. Marshall, as he hoped it would help to raise the morale of the infantry soldiers fighting in World War II in the same way that the creation of the Air Medal had done for airmen two years before.
The medal was originally only awarded to soldiers who were directly fighting an enemy of the U.S., but President Kennedy amended it in 1962 to also include U.S. soldiers fighting in the army of an ally. Foreign soldiers fighting alongside U.S. forces can also be awarded the medal.