What Are the Best Brands for Kitchen Appliances?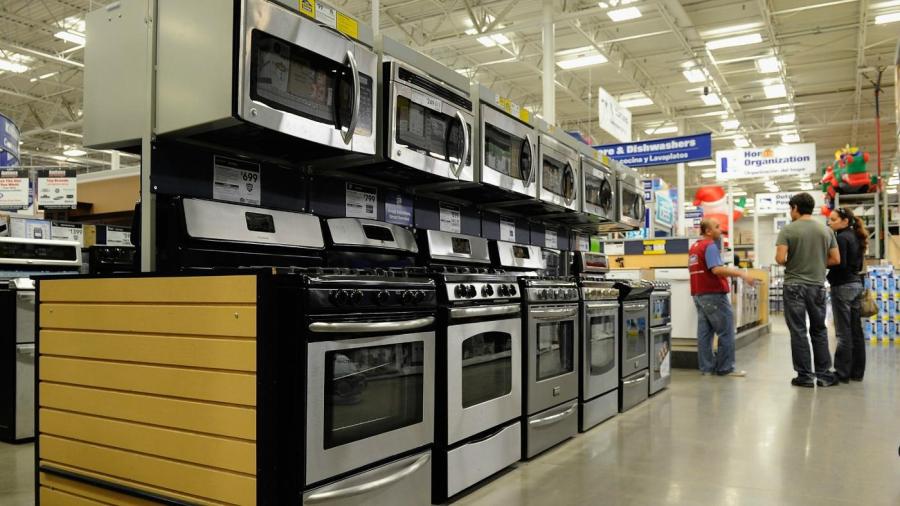 Some of the top kitchen appliance brands include Frigidaire, Bosch, Electrolux and Jenn-Air, as listed by the Yale Appliance and Lighting blog. These luxury brands are aesthetically pleasing, functional and affordable.
Frigidaire offers a wide variety of large kitchen appliances such as refrigerators, dishwashers, wall ovens and freezers with an emphasis on style and reliability. The brand also offers high-quality blenders, toaster ovens, slow cookers, griddles and coffee makers.
Bosch is known for manufacturing quiet appliances and is well-known for its nearly silent dishwashers. Bosch dishwashers earned the top ranking in the 2012 Kitchen Appliance Study by J.D. Power and Associates, and they exceed Energy Star label requirements for energy efficiency. The Benchmark series launched in 2014 offers some of the brand's lowest prices, and all Bosch appliances feature German engineering that delivers top performance and advanced technology. The appliances have touch screen controls and swing oven doors. Refrigerators, ranges, ovens, dishwashers and hoods are all available from the Bosch Benchmark product line. The top of the line package, including all of these appliances, retails for just over $15,000 and includes a double wall oven, induction cooktop and built-in refrigerator.
A pioneer of home convection cooking, Jenn-Air also offers top-ranked refrigerators, built-in coffee makers, range tops and wall ovens for every kitchen style. This brand's appliance finishes include white, black, stainless steel or panel-ready finish, and its kitchen packages offer excellent value.
Electrolux attracts buyers with innovative technology and easy-to-use cooking modes. This brand's appliance options range from small devices, such as toasters, mixers and electric kettles, to large appliances, such as free-standing cookers.