Unscramble My Words: Best Word Games For Those Who Want to Stay Mentally Fit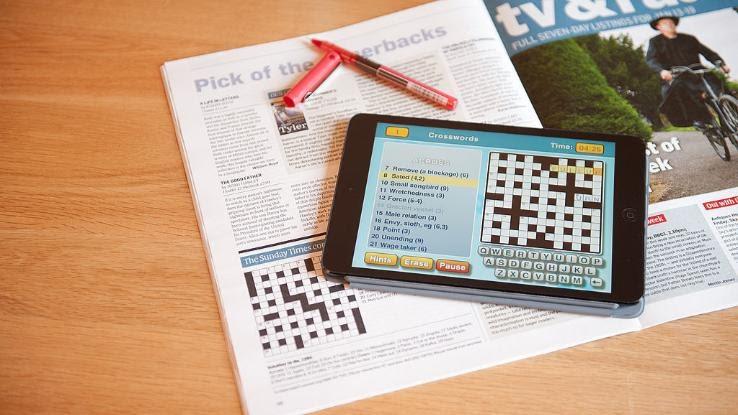 These days, smartphones and tablets provide instant access to a variety of word games and puzzles. From Words With Friends and Letterpress to The New York Times' Spelling Bee and SpellTower+, word games are not only fun but they're also a great way to stay mentally fit.
What Are the Benefits of Word Games?
It's no secret that playing word games has a lot of benefits. A study from the University of Exeter and King's College, London tracked a large test group of 17,000 word game-playing adults over the age of 50. The results showed that those who regularly played word puzzles and games displayed consistently better short-term memory, attentiveness, and reasoning skills than those who did not.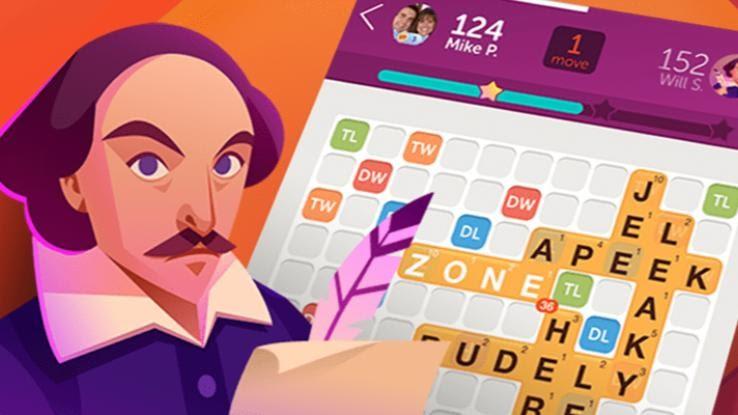 This can be especially important for older adults, as shown in the Advanced Cognitive Training for Independent and Vital Elderly (ACTIVE) study. This study revealed that adults over the age of 65 who consistently played word puzzles and memory games boasted improved memory, especially compared to those who didn't play. Many more such studies support the idea that brain teasers and word games can help keep the mind active, and, in some cases, help slow the onset of dementia and Alzheimer's disease.
So, ready to train your mind to perform at its sharpest? Check out some of our top picks for word games that you can play throughout the day.
Words With Friends 2
Words With Friends has become one of the world's most popular social word games over the past few years. Upon downloading the app, you can challenge friends and family, random players, or even a bot to a variety of fun challenges.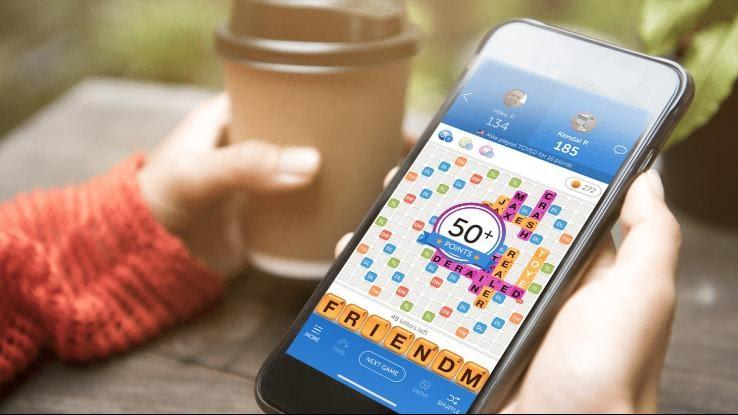 Essentially, it's a lot like a virtual version of Scrabble: the objective is to unscramble letters in order to form more words than your opponent — or, at least, words that are worth more than your opponent's words. In Words With Friends 2, which offers even more ways to play, you can test your skills against fun, fictional characters; challenge your friends to a lightning duel; and sharpen your mind with daily word puzzles.
Price: Free with in-app purchases; Available on: iOS, Google Play
Letterpress
Letterpress is another great game that you can play with friends, random players, or on your own. It's a mixture of the concepts behind games like Risk and Scrabble since players compete to "capture" as much of the board as possible by creating words.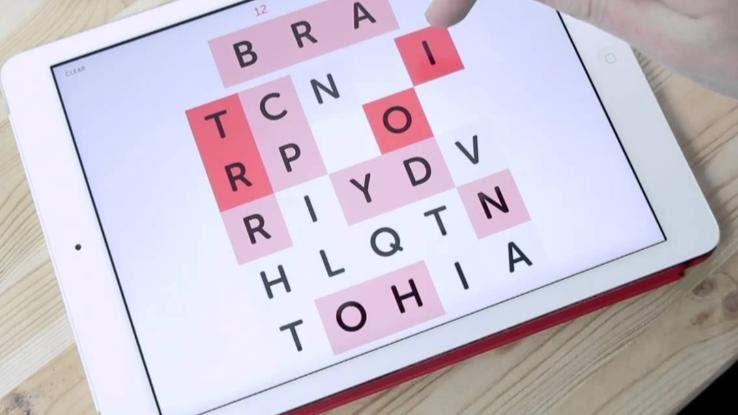 In order to form new words, each player has a 5×5 board of letter tiles that they must combine with the letters that are already available on the board. Each time you form a new word, all of the letters it includes will turn your color. If you're able to capture more tiles on the board than your opponent, you win.
Price: Free with in-app purchases; Available on: iOS, MacOS and Android
The New York Times' Spelling Bee
If you're a fan of word games, be sure to check out the puzzle section of The New York Times website. There you'll find everything from crossword puzzles and tile games to unique word games like Spelling Bee.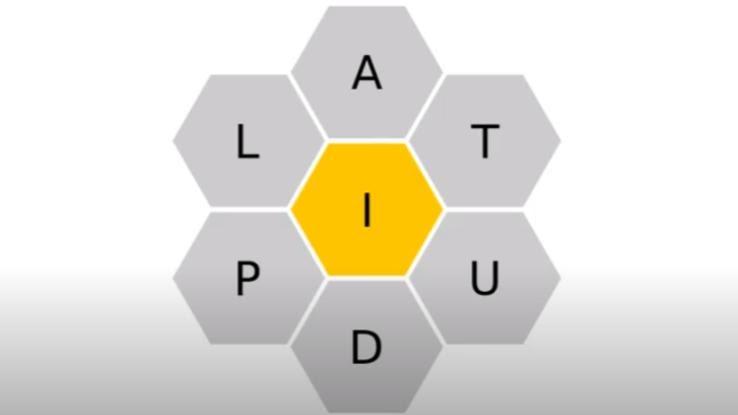 In Spelling Bee, you're presented with seven letters — one in the middle and the others arranged around it. The challenge is to use those seven letters to form as many words as possible. The trick? All the words you form have to be at least four letters long and incorporate the middle letter. It's way harder than it looks!
Price: You can try the daily puzzle for free but will need an NYT subscription if you want to play regularly. An annual subscription costs $39.95 per year and a monthly is $6.95 per month; Available on: The NYT website
SpellTower+
First released in 2011, SpellTower combines the fun of word searches with the strategy of Tetris. You can eliminate lettered tiles by highlighting the words they form. Throughout the game, however, more tiles appear. The goal? Make sure those tiles don't grow into a tower that reaches the top of the screen.
Recently, an updated version, SpellTower+, was released — and it includes a staggering 11 different game modes. From "Zen" to "Blitz" to "Tower," there are plenty of ways to play. Want to check out all of the available modes? Visit the official website.
Price: Free with in-app purchases; Available on: iOS
Wordscapes
Wordscapes is an incredibly popular game that combines the fun of word searches, crossword puzzles, and anagrams into one experience. Don't worry: the challenges start out pretty simple and get more challenging as you advance.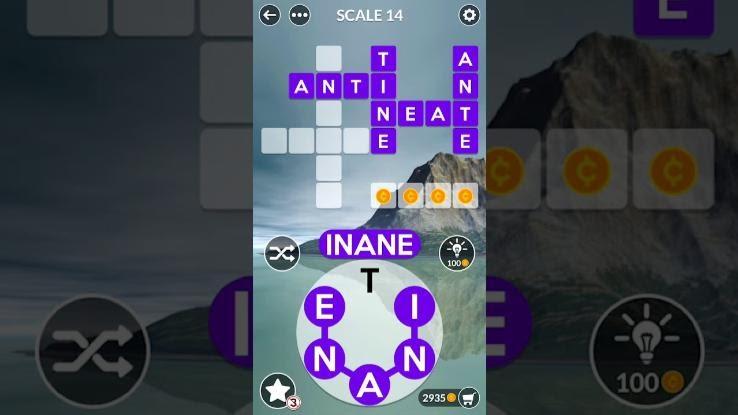 So, how do you play? Players unscramble and form words out of a batch of five letters and use them to fill out a crossword-style grid. Another great perk? Wordscapes gets its name from the fact that each puzzle is set atop a beautiful, relaxing backdrop — or landscape. It's a great way to simultaneously check out while keeping your mind active.
Price: Free with in-app purchases; Available on: iOS, Google Play
Bonza
Combine the fun of crossword puzzles with traditional word puzzles when you download Bonza. The game presents a series of seemingly random rows of letters and then provides a clue at the top. From there, you have to connect one block of letters with another to form the answer.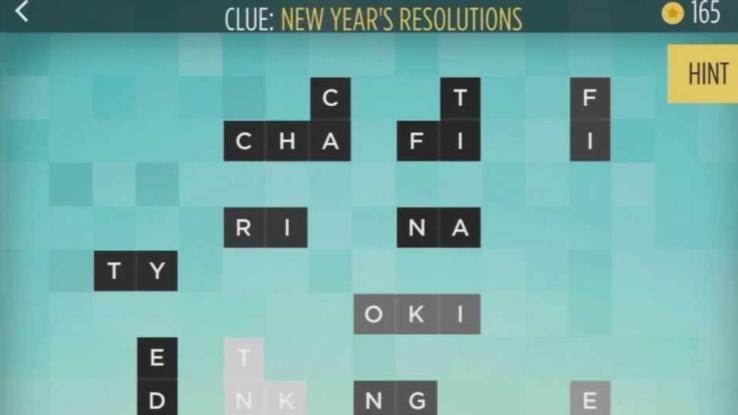 It's a really cool new kind of crossword puzzle that Will Shortz, the Crossword Editor of The New York Times, calls "instantly addictive!" Each day, there's a new puzzle based on current events. Not to mention, the game comes with incredibly relaxing ambient background music.
Price: Free with ads, in-app purchases; Available on: iOS, Google Play
Wheel of Fortune
Have you ever wondered how you'd do on the popular game show Wheel of Fortune? Your chance to find out is just a click away. Now you too can spin the wheel and buy vowels to your heart's content thanks to the mobile version of the game.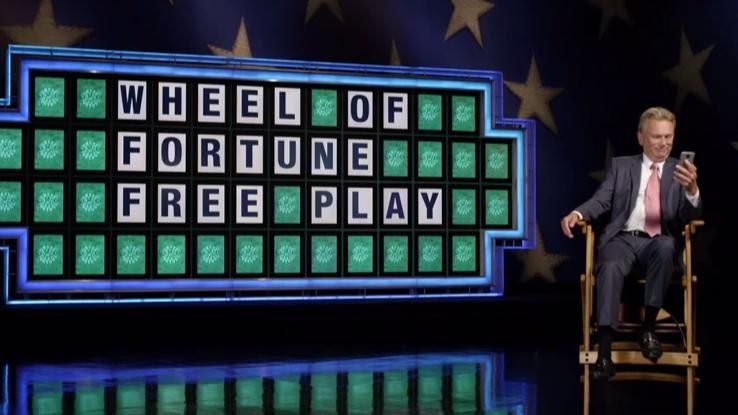 Featuring puzzles written by the show's producers, the game allows players to challenge friends and family over Facebook or play against millions of other players from around the world. You can even compete in tournaments for a chance to win the ultimate jackpot.
Price: Free with ads, in-app purchases; Available on: iOS, Google Play