9 of the Best Online Citation Generators for Academic Papers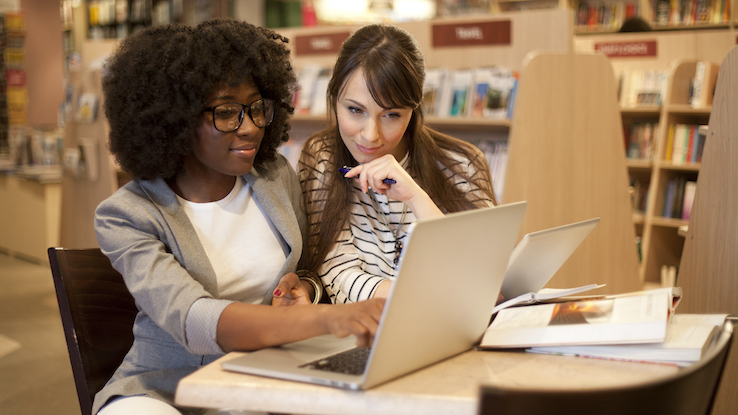 Citation generators can be lifesavers when it comes to academic papers. Not only do they make citing your sources easy, but many of them also offer helpful formatting options to ensure you're providing sources in line with the style manual you're following. If you're staring down a big research project and aren't sure where to start, check out one (or several!) of these nine online citation generators for academic papers. 
Scribbr
Scribbr is an online citation generator trusted by millions of users and verified by experts. The website provides a free generation of APA and MLA citations.
Scribbr's citation generator is a helpful tool for citing academic papers, and the website features an easy-to-use interface. With Scribbr, you can auto-cite your paper using the source material's URL, DOI, ISBN or title. Once you generate your citation, you can export it to Microsoft Word.
In addition, the generator allows you to save multiple reference lists. After generating citations, you can export each entire list to your bibliography section.
Scribbr's citation generator uses citation software (CSL) for accurate records of your citations. Additionally, Scribbr provides citation guides for referencing research papers, and they're designed with beginners in mind. This citation generator even provides other resources and tools, such as a plagiarism checker, proofreading services, a citation checker, guides and videos.
Citation Machine
Citation Machine is another useful tool for students and researchers. This online citation generator gives you the option of creating a free account for generating citations. If you need more help with your paper, such as grammar and plagiarism checks, you can opt for Citation Machine Plus.
With the free version, you can create citations in 16 styles, including MLA, APA and Chicago. The citation generator lets you directly export your citations and reference list to your paper, too.
Citation Machine supports citations from a wide array of sources, including manuscripts, podcasts and films. If you're not sure of a source's URL, you can simply use the source title, and the generator's auto-fill feature will take care of the rest.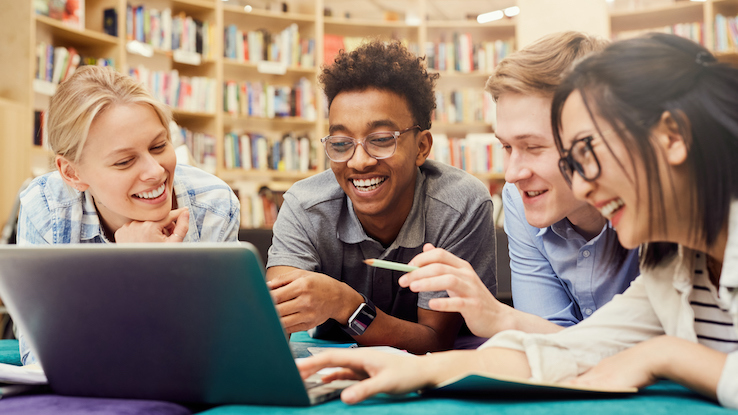 EasyBib
EasyBib is another vital resource for academic professionals and researchers. With EasyBib, you can generate your citations for free. However, it only limits you to MLA citations. The free version also allows you to search for sources using their titles, URLs or authors, but you can also opt to use the auto-cite tool.
If you upgrade, you'll get access to Chicago, APA and other citation styles. The premium options also allow you to create footnotes and in-text citations.
Cite This for Me
Cite This for Me works as a citation and bibliography generator to make your writing process seamless. You can generate your citations or bibliographies in MLA, APA and Harvard styles for more than 30 types of sources. Access to this online citation generator is available through its official website, but you can also run it as an add-on in your internet browser.
The free version allows you to export your bibliography directly or quickly search for sources using a URL, an ISBN, the title, the author or the site's auto-citation tool. You can also upgrade to a premium account for around $15 per month.
BibMe.Org
BibMe is similar to Citation Machine in regards to its features for both the free and paid versions. The two online citation generators have similar site layouts and pop-up windows, too. This citation generator gives you access to different citations via ISBN, author and title searches. The free version also lets you export the bibliography and citations to your paper.
The main limitation with BibMe is that you can only create citations using APA, MLA and Chicago formats. However, the online tool can check your paper for grammar issues, sentence structure and punctuation. You'll receive up to 20 suggestions with the free version, but upgrading to the premium plan gives you access to more comprehensive grammar and plagiarism checks.
ETurabian
Although ETurabian requires you to manually input information to generate a citation, it still stands as a top citation generator tool — in part because it allows you to create citations using the Turabian style. The Turabian style is a simplified version of the Chicago style for students who are writing papers that aren't destined for publications. This style is commonly accepted in history, literature, arts and humanities courses.
With ETurabian, you can also export your bibliographies and utilize the online dissertation catalogs. ETurabian is free to access; it doesn't have a premium version.
Zotero
Zotero is a free online citation generator that doubles as a sort of personal research assistant. The tool is relatively straightforward and makes it easy to cite, collect, organize and export your citations to Word. You can access Zotero online or download it as an add-on for your browser or for your Word app.
Zotero uses software that automatically picks research from the web, and, with one click, you can export the citation to your paper. Zotero also lets you collect bibliography information with other users if you're working on a group project. If you don't wish to export your citations, you can save them in your collections for future use.
Citefast
An APA, Chicago and MLA citation generator, Citefast allows you to make citations for your paper in an easy, quick process. The website's layout is pretty simple, and you can sign up for an account for free. You can also choose not to sign up and still use the citation generator. However, you may not be able to save your citations for future access.
Citefast lets you export or copy-paste your citations to your paper. You can also search for a citation using the source's author, its title or its ISBN.
Opendemia
Opendemia offers an excellent way of organizing all your citations and sources. The online citation generator has both free and premium options with a diverse range of features. For the free version, you can generate citations in MLA, APA and Chicago styles. It also allows you to cite images after uploading them to the site.
Additionally, you can save your PDFs from sources used, which you can easily access from any device. With a premium account, you can cite more than 15 sources for each paper with an ad-free experience — a bonus that's not always common on free citation generators.