6 Best Kids' Multiplication Practice Apps for On-the-Go Learning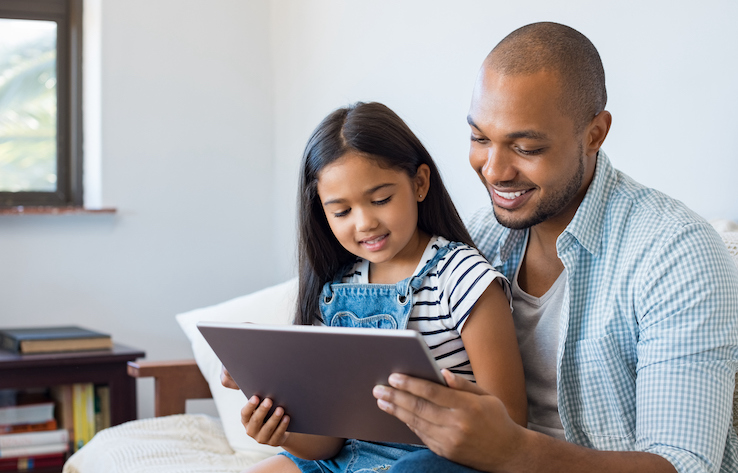 Multiplication can be a tricky concept, especially when you're first learning. Luckily, kids these days have many options when it comes to finding fun ways to develop and practice their math skills. We've rounded up a list of some of the best multiplication practice apps that can help teach and reinforce math basics — and maybe even give your child a boost in math class.
Some are free, game-style apps, while others are tailored, curriculum-style math programs designed to help accelerate your student's learning in a more measurable way. No matter what education goals you're looking to help your child reach, these top multiplication apps and programs offer fun formats and engaging gameplay that'll captivate your learner. 
Elephant Learning Math Academy
Best For: Supplemental, fast-track learning for ages 2-16
This one is a bit of an investment. Whether or not it's worth it to you will largely depend on your child's goals. The idea behind Elephant Learning is to provide each student with a highly personalized learning experience similar to what they'd gain from traditional tutoring. The system comes with a money-back guarantee that your child will learn a year's worth of math in just three months. 
The best part? It's tailored to help them achieve this goal with a time commitment of just 30 minutes per week. Before your child begins, they'll take a placement exam designed to detect their current skill level and identify areas they need to work on. The system will then automatically adjust according to their progress. Elephant Learning is also parent-friendly and includes videos designed to help you learn how best to support your child along the way. You even have the option to receive personalized progress reports sent directly to your email. 
DoodleMaths
Best For: Ages 4-14
If you're looking for a similar but less expensive option than Elephant Learning Math Academy, check out the math app from Doodle Learning. Designed for use by teachers and parents, DoodleMaths lets each user choose from country-specific curriculums designed for the United States, the UK and a variety of other European countries. Upon signing up, your child will take baseline assessment so the program can begin automatically adjusting to their learning level. 
DoodleMaths then shows your child a series of daily tasks that'll help them improve their skills in as few as 10 minutes each day. You can access the program offline when you're unable to connect to the internet. You can also link into your child's account to monitor their progress and select customizable activities to ensure they're focusing on areas that need strengthening. Visit the Doodle Learning website to get an idea of what the program entails. 
Monster Math
Best For: Grades K-5
If your child loves gaming, Monster Math is a great way to sneak math skills into their screen time. Each level introduces players to a new skill and keeps learning fun with an interactive, game-style approach. Each player sets out on a quest to help their friendly animated monster character rescue its best friend and fellow monster, Dextra. But to do so, they'll have to trudge a path filled with obstacles in the form of math problems.
Parents and teachers tend to be fans of the game because it helps get kids excited about learning and focuses on student-tailored learning paths. You can customize which skills you'd like to see your child focus on and stay up to date on their progress with in-depth weekly email reports. Check out Monster Math on Google Play or the Apple Apps Store.
Marble Math Jr.
Best For: Ages 5-8
If your child is more of a visual learner, Marble Math Jr. may be a great choice for them. The app combines math problems with the fun of tiltable marble mazes, complete with customizable tools that allow your child to create their own characters. The more problems they answer correctly, the more marbles they can collect.
While the game offers an array of skills to focus on, you can customize gameplay to focus on multiplication. A free spin-off app called Marble Math Multiplication is also available for Apple and Android devices. As the name suggests, it focuses solely on multiplication questions and is great for ages 6–12. 
Space Pig Math
Best For: All ages
Unlike many of the other apps out there, Space Pig Math focuses solely on multiplication skills. Designed by a dad and game industry veteran, Space Pig has a format that looks like a cool retro video game. Players must help save Space Pig's friends by blasting through asteroids as they race through space. The catch, however, is that they must only blast the asteroid with the correct answer to an onscreen multiplication problem.
This one is so fun that you might even find yourself looking to get in on the nostalgia-inducing action. The fact that it's much less complex and customizable than many of the other apps on the list may be a good thing if you're looking for an easy, straightforward multiplication app. 
Khan Academy
Best For: All ages
In a world full of hidden fees and in-app purchases, Khan Academy stands out as one of the few free resources that really come with no strings attached. Khan Academy offers free courses for learners of all ages and also has an app called Khan Academy Kids for young children between ages 2 and 8. If you're looking for a way to help your child focus on multiplication specifically, however, it's best to download the standard Khan Academy app; the kids' version doesn't go that deep. 
Once you get your child signed up, you can help them enroll in a course appropriate for their skill level. Each course includes free videos and offers students the chance to gain mastery points by answering quiz questions. While Khan Academy feels more like a standard classroom or tutoring session, it could be a great (and free) tool if you want to help your child learn or review concepts you're teaching as part of a homeschool curriculum.