What Are Some Benefits of Red Palm Oil?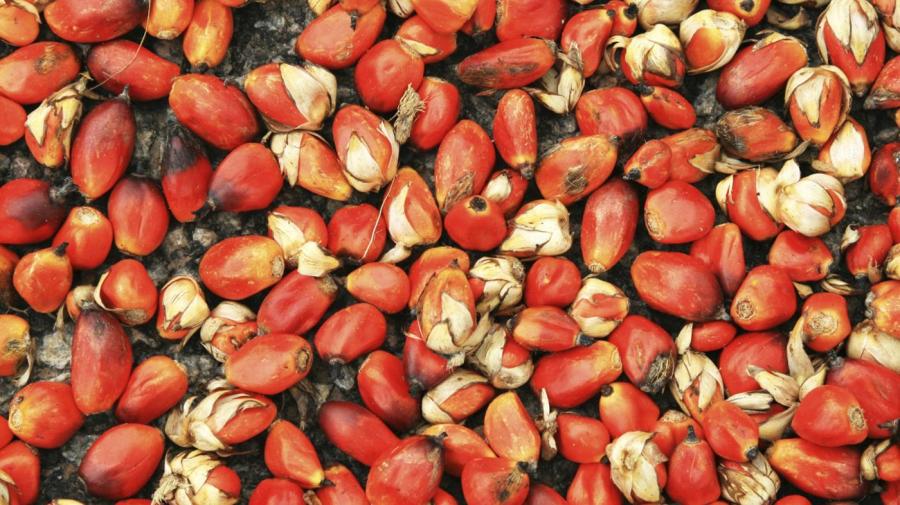 Palm oil might have antioxidant effects and be effective in preventing a vitamin A deficiency, according to WebMD. Other uses of the oil include prevention of brain disease and cancer and treatment of high cholesterol, malaria and high blood pressure. Palm oil is also used for increasing metabolism and achieving weight loss. WebMD explains, however, that more evaluation of these uses is necessary to rate the oil's effectiveness.
Research suggests that palm oil might be the most effective in developing countries when it is added to the diets of children and pregnant women. This practice has shown evidence of decreasing the risk of a vitamin A deficiency. For young children in these countries, palm oil may also help decrease the chances of contracting malaria, notes WebMD.
Palm oil contains beta carotene, vitamin E and saturated and unsaturated fats. It can be used to fry various foods and, according to Dr. Oz, was regarded as a sacred healing food by many civilizations. Red palm fruit oil should not be confused with red palm kernel oil, which does not have the same health benefits as red palm oil.
In addition to beta-carotene, or vitamin A, red palm oil possesses many other carotenes, which may lower the risk of yeast infections in women, bolster the immune system and improve a form of cellular communication that yields fewer mutations. While the substantiating evidence is limited, red palm oil may support healthy metabolism and, in turn, weight loss.
WebMD explains that palm oil is safe to consume but warns that the oil may increase blood clotting when it is taken with certain medications. Check with a health professional to find out which medications pose this risk.