Which Basketball Cards Are Worth Money?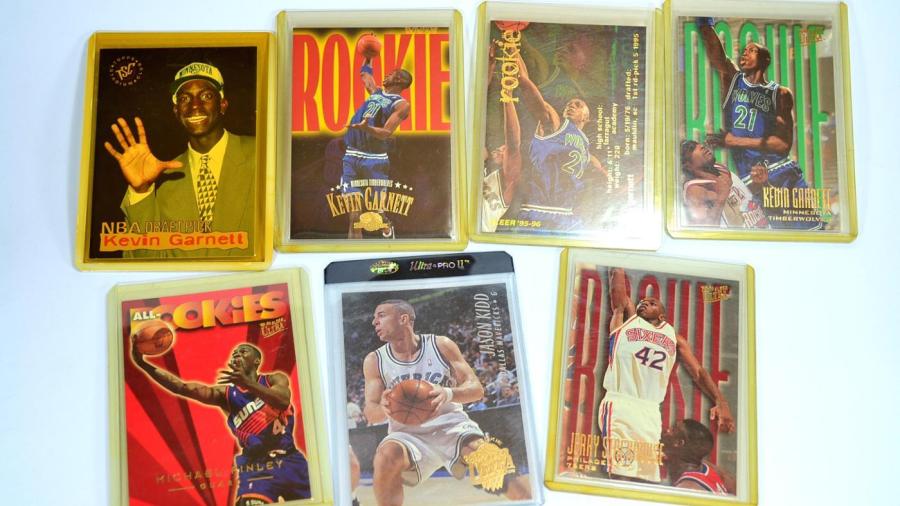 George Mikan's 1948 Bowman rookie card has sold at auction for as high as $218,500. Michael Jordan's 1986 Fleer rookie card has gone for as much as $82,000. The Exquisite brand LeBron James 2004 autographed jersey rookie card is a relatively recent card that is appreciating quickly in value because of James' stature in the game and the limited run of the card.
Ultimately, basketball card values follow basic rules of supply and demand. Several factors influence value. The popularity and achievement of the individual player has a great bearing on desirability. Basketball cards from early runs, especially those of legendary players, are scarce. Older or vintage cards are harder to find given time's impact on numbers and condition. The better the condition of any card, the higher its relative value. Autographed cards, jersey cards with low print runs or limited editions and unique cards tend to have higher values, according to Info Barrel. High-end rookie cards, such as the Michael Jordan card, are generally more valuable. In fact, rookie cards generally have higher value than others. When it comes to popularity and the sheer volume of collectors, basketball is generally not as desired as baseball and football. However, strong international demand and the status of certain elite NBA stars do put basketball rookie cards in a special category.