What Are Average Kids' Shoe Sizes by Age?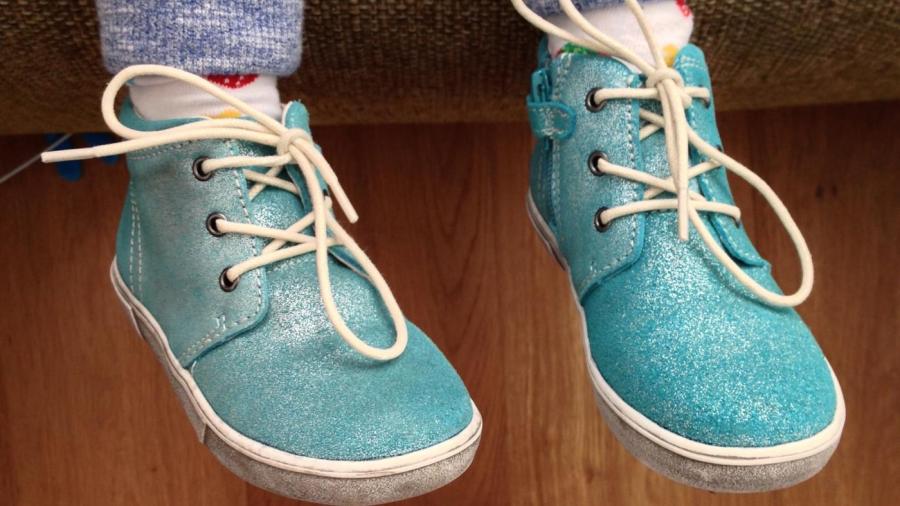 On average a baby wears size 1 shoes for the first three months and then adds a full size every three months until the age of 1. Thus, most babies fit into a size 4 or 5 shoe by the one-year milestone.
During the second year of life, most toddlers wear a size 6 and then 7. From the ages of 2 to 5, a child gains approximately two shoe sizes per year. Two-year-olds typically wear shoe sizes 7 and 8; 3-year-old toddlers wear size 9 and 10; children age 4 wear 11 and 12; and 5-year-olds wear shoes in size 13.
Improper fitting shoes for children can cause lifelong problems including ingrown toenails, hammer toes and bunions. The shoe should not only be long enough, but also wide enough to accommodate a child's foot. Even though children starting at age 2 need new shoes about every four to six months, shoes should fit and be comfortable, not have room for growth or need to be broken in. Doctors recommend shoes with soft leather uppers for babies and children because this type conforms to the foot and allows for more freedom of movement.
Parents can download and print sizing charts to accurately measure their children's feet. This is particularly useful for ordering children's shoes online. This kind of chart measures both length and width of a child's foot. If one foot is larger than the other, which is quite common in children, the parent should order the correct shoe size for the larger foot.