What Is the Average Height of a WNBA Player?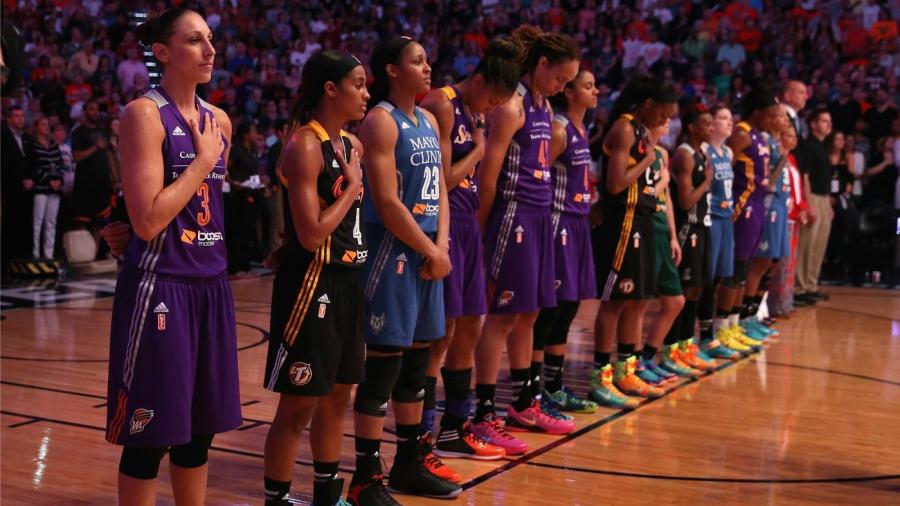 The average height of a WNBA player is 5 feet 11 inches to 6 feet tall. This is based on a WNBA survey conducted in 2003. WBNA players are on average about 7 inches shorter than NBA players.
Brittney Griner is one of the tallest WNBA players today. She is also one of the few players who have dunked in a WNBA game, which may indicate a correlation between height and dunking ability. There are relatively few dunks seen in women's basketball, however, even compared with male players of similar height. According to some studies, women have less vertical leaping ability than their male counterparts, and this may contribute to the discrepancy.