What Is an Appropriate Gift for a 70th Birthday?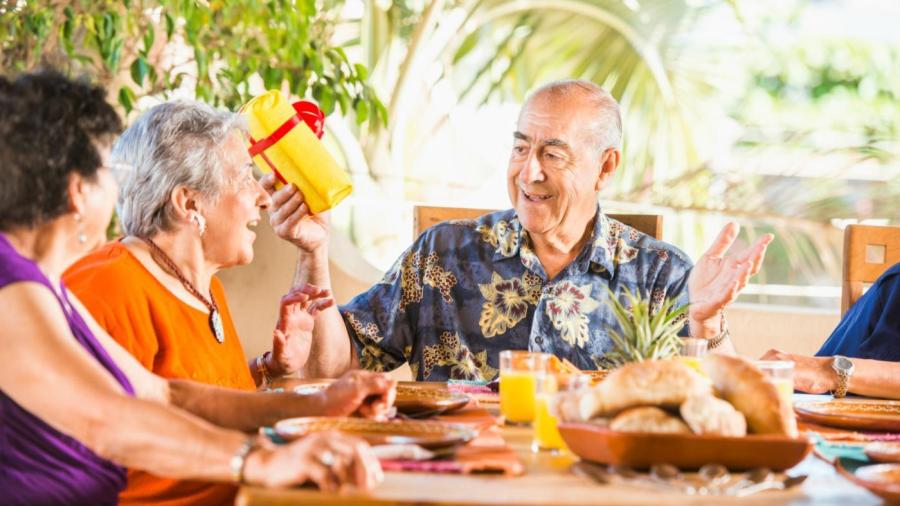 Appropriate gifts for those turning seventy will naturally vary depending on the recipient's gender and personality; however, gift cards for experiences and activities are among some of the most commonly suggested ideas. Food, books, ornaments, flowers and other household items, as well as jewelry and wine or champagne are also popular.
A difficulty many people have with buying gifts for seventy year-olds is that they often seem to have everything they want or need. For this reason, experience and activity gift ideas are appropriate for both men and women, and could include any of the following examples:
a coupon for afternoon tea
a weekend break for two
a vineyard tour and wine tasting
massage or spa gift certificate
historic home visit
concert tickets
Experience and activity holidays are best suited to those who are still in good health with full mobility.
Personalized items are also appropriate gift ideas for those turning 70. For example, you might consider:
jewelery and trinkets
personally selected chocolates
personalized ornaments (such as hand cut vases and plates engraved with therecipient's name)
Also take into consideration the recipient's hobbies. Seventy doesn't have to mean the end of life, and often a thoughtful gift in accordance with their hobbies will go a long way toward keeping them active. For instance, a gardener might enjoy seeds and plant pots, whereas a birdwatcher would appreciate a new field guide or binoculars.