What Is an Adult Baptism?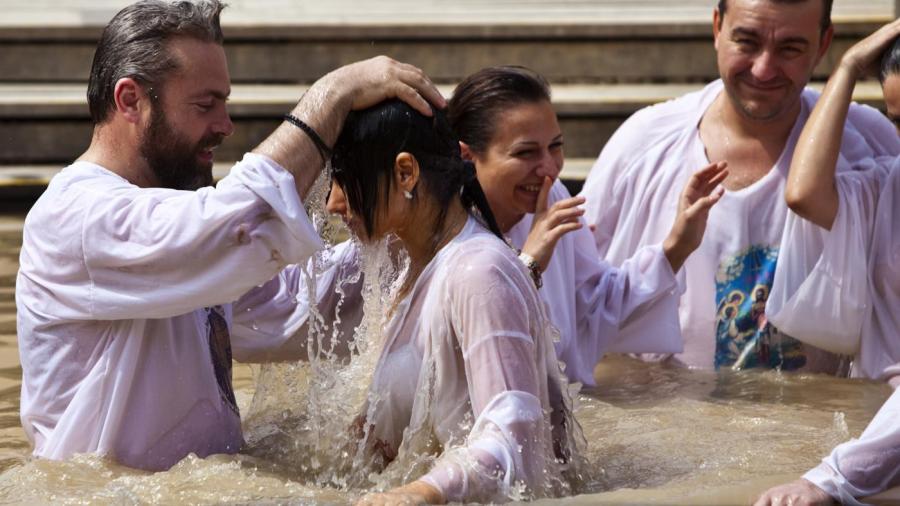 For adults, the rite of baptism, which is immersion in or sprinkling with water, serves as a public declaration that they commit to following Jesus Christ. In adult Protestant baptisms, the subject is lowered under water, known as total immersion.
Adult converts to Catholicism also receive the sacrament of baptism unless they previously received a Christian baptism. An individual only may be baptized once as a Christian unless the first baptism was as an infant, as in the Presbyterian faith. Immersion may take place in a natural setting, such as a lake, or in an indoor, dedicated baptismal in a place of worship.