What Does "925" Mean on a Gold Bracelet?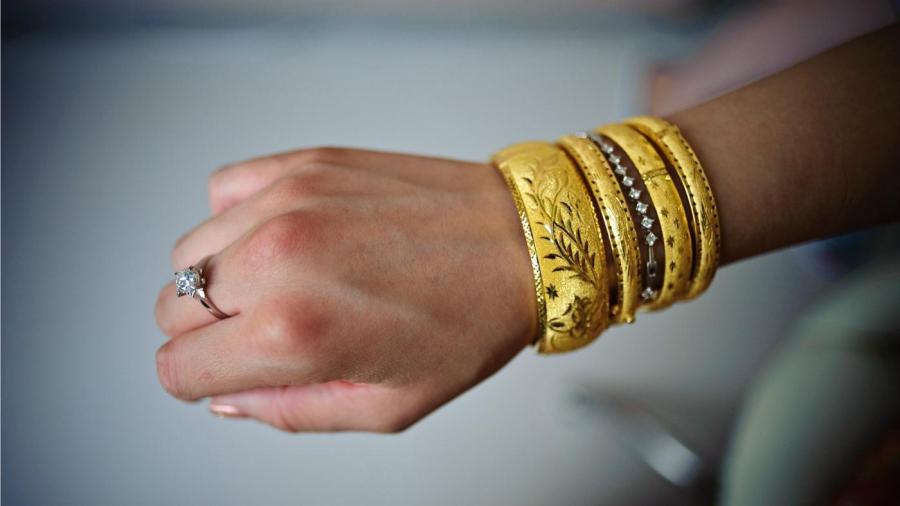 If a gold bracelet is marked "925," it is not a real gold bracelet. The "925" mark is a standard stamp for sterling silver, indicating that the jewelry is 92.5 percent silver. A gold bracelet with "925" stamped on it is a sterling silver bracelet that is gold-plated or gold vermeil, meaning that it is covered with a thin layer of gold on the outside.
The official number stamps used to mark the gold karat are as follows: "333" for 8 karat, "375" for 9 karat, "416" and "417 "for 10 karat, "500" for 12 karat, "585, "583" and "575" for 14 karat, "625" for 15 karat, "750" for 18 karat, "833" for 20 karat, "875" for 21 karat, "895" for 21.5 karat, "916" and "917" for 22 karat, "990" for 23 karat, and "995" and "999" for 24 karat. Some manufacturers add other stamps and numbers too, so professionals also get confused when they try to decipher the meaning and the value of the precious metals jewelry. Often numbers such as "18K: are added to indicate the karat value. Sometimes decimals are added to the three digits, so instead of "916" for 22 karat gold, the stamp could be "916.60." The official three-digit numbers always remain the same.