What Is an Ecovillage — and Is It the Future of Sustainable Living?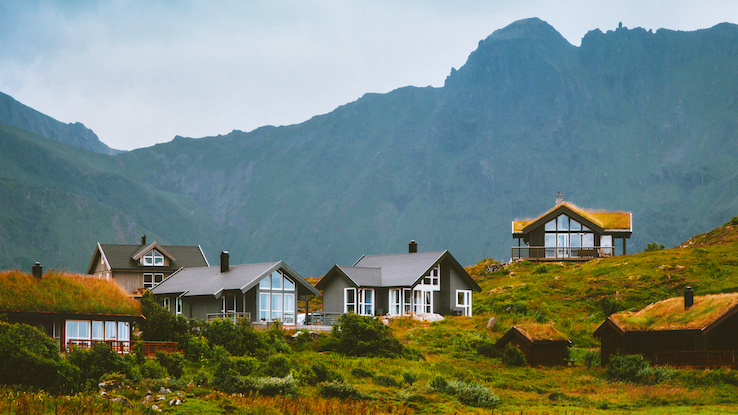 Experts are always looking for innovative methods to make our communities more sustainable. Despite the modern-day discussion of sustainability, initiatives are still in their infancy. Nonetheless, we must recognize the depth of these debates. In the same vein, we must consider the many possibilities for solutions.
In the quest to ensure we have minimal impact on the planet, few ideas come up as much as ecovillages. It is a challenging task to figure out what ecovillages are, currently. This does not diminish interest in how and with what intensity they can contribute to social, economic and environmental dynamics. Their potential is irrefutable, and that is why we must dig a little deeper to understand them.
What Are Ecovillages?
Many specialists who have researched ecovillages believe that they are quite varied. As a result, developing a single paradigm that covers all cases is difficult. In general, an ecovillage is a planned, traditional or urban community that employs locally owned participatory methods in all four dimensions of sustainability. These are the social, cultural, ecological and economic dimensions. Think of them as self-contained communities whose sustenance comes from their natural environment.
The word "ecovillage" describes a wide range of communities and initiatives. People build them according to their vision, surroundings, culture and interests. Therefore, no two are the same. This is true in terms of how they express their goals and objectives.
Nonetheless, there are three essential practices that every ecovillage abides by in one way or the other. These are:
Using participatory procedures at the local level
Taking a holistic approach to sustainability by integrating social, cultural, economic and ecological components
Proactively following steps to restore and regenerate social and natural environments
These core practices serve as unifying elements. To varying degrees, they also encompass the concept of self-sufficiency.
The History and Background of Ecovillages
The notion of an ecovillage has already taken root in many areas worldwide long before the name came about. Keeping that in mind, they boast diverse origins.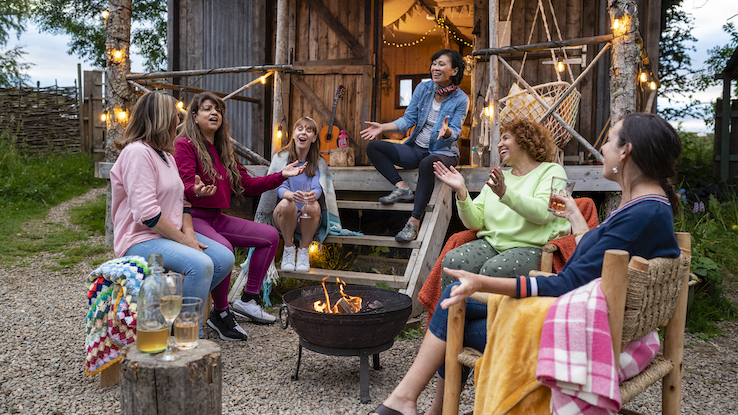 The concept, for example, dates back to monasteries, ashrams and Gandhian organizations' principles of self-sufficiency and spiritual study. Studies have also linked them to the 1960s and 1970s environmental, pacifist, feminist and alternative education movements. Ecovillages also trace their roots to back-to-the-land and cohousing movements in developed nations. Participatory development and technological appropriation movements in developing countries also contributed.
The precise origins of these communities are still obscure. However, environmentalist Joan Bokaer coined the term "ecovillages" in 1990. The idea gained international recognition in 1995.
One of the leading theorists of these ecological communities, American philosopher Robert Gilman, defined them in 1991 as "human-scale, full-featured settlements where human activities are harmlessly integrated into the natural world in a way that supports healthy human development and can be successfully continued indefinitely." The modern ecovillage movement echoes Gilman's definition.
How They Work
Ecovillages encourage a communal and ecological way of life in which members of a community work together to create more ethical, fair and equitable societies based on the core premise of caring for people and the environment.
Ecovillages thrive by providing an alternative, more environmentally and economically sustainable lifestyle and are often self-sufficient. This is primarily thanks to their willingness to try new things. They produce organic food in the community bioregion, for example, and support local economic and ecological management systems.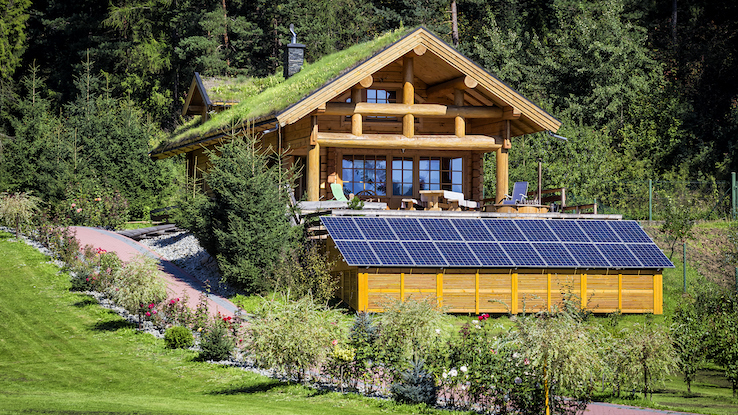 Educational activities are also a big part of modern ecovillages. This applies to both the residents and visitors. Practically all ecovillages encourage tourism and regularly welcome visitors. Many of these tourists are usually looking for a "demonstration" of the sustainable living practices that ecovillages advocate; informal educational programs are typically included.
The Merits and Downsides of Ecovillages
The ability of ecovillages to serve as a catalyst for constructive societal change is their most notable quality. Although they're often local reactions to global challenges, they add up over time. Many of the social innovations created in ecovillages may also be beneficial elsewhere.
In a nutshell, some of the merits of ecovillages are:
They stick to utilizing natural resources and ecological materials. This helps to combat pollution and climate change.
They commit to ideas that promote peaceful conflict resolution and harmony.
Many ecovillages teach self-sufficiency ecology, solidarity, equality, tolerance, generosity, variety, hospitality, respect and teamwork to their communities. Visitors or tourists also get to benefit from this.
At the moment, there is no such thing as a perfect ecovillage, where all elements of life, including cultural, ecological and spiritual components, are in harmony. Many ecovillages welcome and embrace a diverse spectrum of people and have minimal regulations, while others may have a bevy of rules ranging from income sharing to membership limitations.
Thriving Ecovillages Around the Globe
Today, there are thousands of eco-villages, especially in rural areas, that vary in size, design and culture. Also, they each have their own unique methods, despite adhering to the same general premise.
The Farm in the United States – The Farm, which dates back to 1971, is one of the country's oldest ecovillages. It is well recognized for its values of environmental stewardship and nonviolence. They also practice activities like alternative technology, natural childbirth, creative arts and healthy eating, to name a few.
Eco Truly Part in Peru – The members promote the virtues of simplicity, higher thought and nonviolence. The ultimate goal is to live in peace and harmony with the natural world.
Sekem in Egypt – Dr. Ibrahim Abouleish founded this ecovillage in 1977. The goal of this project was to build a peaceful society via ethical business methods, sustainable farming techniques and ethical business practices.
Findhorn in Scotland – The community ecosystem at Findhorn started in 1962. It emphasizes organic food production, renewable energy systems, ecological building, ecovillage education and sustainable wastewater treatment. This has seen it grow to become one of the largest and most visited ecovillages on the planet.
Auroville in India – Mira Alfassa started Auroville, also known as the City of Dawn, in 1968. Her goal was to create a place where people may live united, in peace and harmony with nature, regardless of their religions, political ideas or nationalities.