What Can You Do With a Nutrition and Health Science Degree?
If you're interested in studying food, health and wellness, degrees in nutrition and health science are some of the most flexible certifications you can obtain for pursuing the job you dream of. These degrees leave you room to explore a wide range of career pursuits, from working as a registered dietitian to finding employment within the public health sphere in your community and beyond. You can work in hospitals, rehabilitation centers, schools and government agencies, among many other facilities. But what exactly are some of the careers you can pursue post-graduation? These are four common yet rewarding jobs that you can pursue with a degree in nutrition and health sciences.
Dietitian or Nutritional Consultant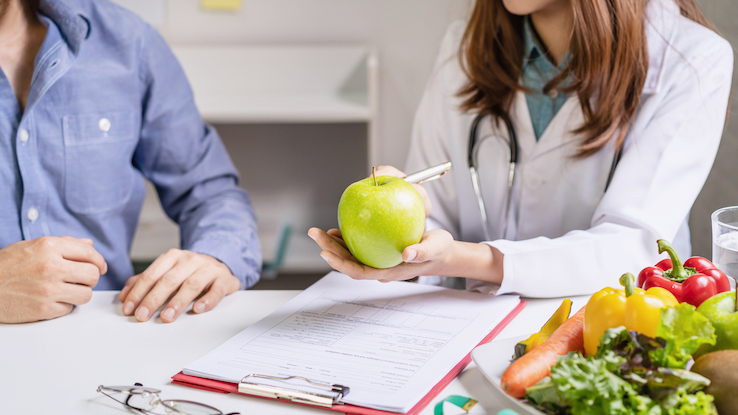 Dietitians and nutritionists are professionals who help clients by evaluating their eating habits, designing meal plans, and encouraging healthy habits around food and nutrition. They may help individuals achieve healthier minds and bodies and can also play a role in helping people manage certain aspects of some health conditions through their diets.
This career is highly flexible. Dietitians often work in private practices, eating disorder treatment centers, nursing homes and assisted living facilities. They may work with people who aren't always able to maintain diets that meet their nutrition needs. They can also be instrumental in ensuring people understand more about eating healthful foods, such as in the case of care facilities where they can create meal schedules for residents.
A bachelor's degree is required to work as a dietitian, but depending on the state they practice in, many dietitians need to acquire a license to become a Registered Dietitian (RD). Dietitians can work in a variety of settings, and the salary varies from job to job. The majority make between $40,000 and $80,000 a year, with those who run their own private practices earning the higher end of that range.
Food Scientist or Researcher
This career is ideal if you're equally as passionate about the chemistry, biology and science of food as you are about nutrition itself. Food scientists fill a unique role; they're typically responsible for the experimentation, production and testing of new and existing foods on the market.
Food scientists may help develop new products that meet safety standards for public consumption and examine the quality of pre-existing products to ensure the food that reaches grocery stores is healthy. If there's an outbreak of disease that's potentially related to a food product, food scientists can examine the food and determine if it needs to be recalled due to dangerous bacteria. Food scientists may also help with various food-production measures, such as teaching farmers more efficient growth techniques or re-configuring the production and packaging of foods at a distribution level.
Those who want to work within the food science industry typically require a bachelor's degree in nutrition and health sciences. However, master's degrees can be favorable if you're looking to work within a higher education setting. According to Payscale, food scientists make approximately $66,500 a year.
Nutrition Educator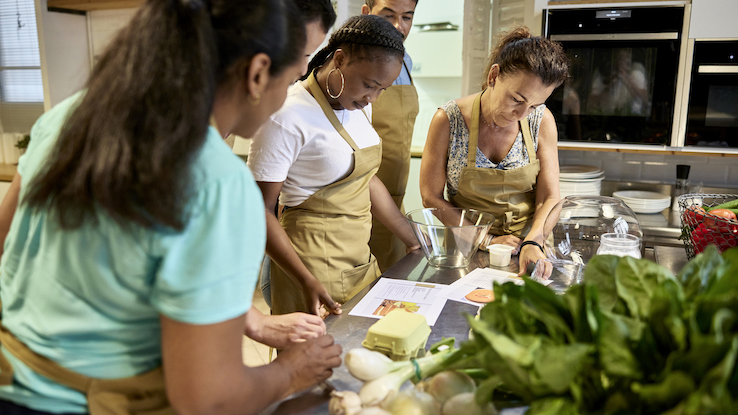 Are you interested in boosting the public's knowledge of nutrition? Look into a position as a nutrition educator. The role of a nutrition educator is to create a personalized curriculum around healthy eating and effective nutritional habits, then share it with others. This usually takes place within a clinical or educational setting. Nutrition educators may provide education to groups of individuals — such as college students or residents at long-term care facilities — or individual clients within a personal practice or a hospital environment.
Where nutrition educators differ from dietitians is that they aren't working to design tailored meal plans for their clients. Instead, they're providing nutrition education that helps individuals and groups make more effective choices on their own. Some nutrition educators may participate in structural nutrition work, which can involve developing programs or policies on nutrition that are then applied across a spectrum of environments. Some of these professionals may work in university classrooms and corporate offices, promote nutritional wellness in the media, or even travel to give speeches around the country about nutritional wellness.
University-level nutrition educators typically require master's degrees. These academic degrees provide a fuller curriculum on dietetics and public health. On average, nutrition educators make approximately $32,000 a year.
Public Health Nutritionist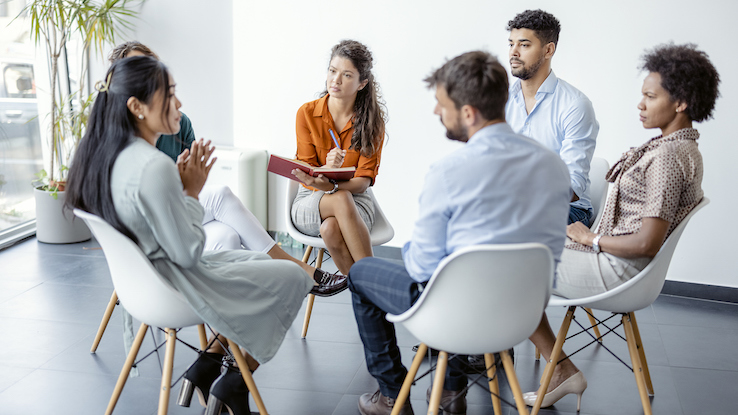 Becoming a public health nutritionist is the perfect role if you're passionate about using your knowledge of nutrition to contribute to improvements in people's health on a wide scale. Rather than working with individuals or in small group settings, public health nutritionists prioritize the health of entire communities and focus on helping wider populations develop healthier habits.
These nutritionists identify potential barriers to healthy nutrition within larger groups and demographics and then create practical solutions and strategies to boost overall nutritional wellness of those groups over time. They may also work on a governmental or district-wide level by designing educational resources on nutrition for specific communities, not unlike nutrition educators. However, public health nutritionists also examine data that may demonstrate the access of specific communities to nutrition, such as average income, a community's culture, proximity to grocery stores with fresh or healthy foods, and more.
Public health nutritionists work for the service of the public at large, and many find employment with nonprofit organizations or in programs related to community nutrition, such as delivering meals for food banks, designing healthy menus for schools, and working with organizations that combat poverty-based hunger. Public health nutritionists must be registered as dietitians, so a bachelor's degree is typically necessary for this profession. Ziprecruiter found that the average salary for this career path is around $64,000 per year.