How Many Men's Professional Soccer Leagues Are There?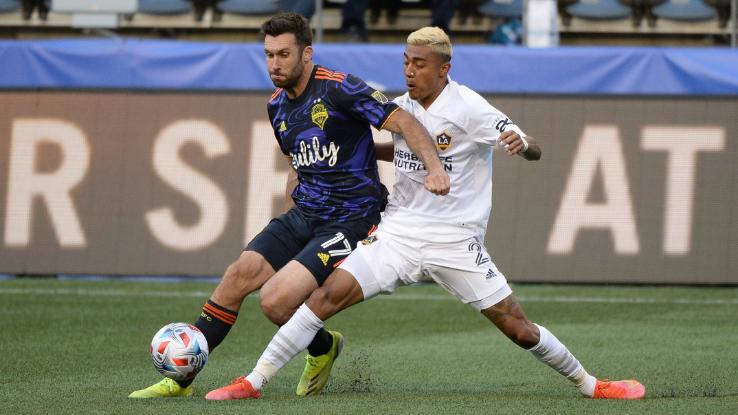 There are 21 professional men's soccer leagues around the world. The biggest of these is the International Football League, which bases participation on a per-country basis.
Men's Soccer League Rankings
Ever wondered if there were different soccer league rankings? Well, the "Football League Rankings" is just that — a list of professional football (or soccer) leagues in the world and their strength.
So, how does ranking these top soccer leagues in the world work? According to Football League Rankings, the site takes the rankings of all clubs from FiveThirtyEight, groups them into their corresponding leagues, and calculates what it calls "the average SPI (Soccer Power Index) and the standard deviation of the values." The end result? You can see which clubs rank lowest in their leagues as well as how the leagues compare to one another.
Men's Major League Soccer Teams
Since soccer is a popular sport all over the world, there are quite a few major league teams in men's professional soccer. The list of professional soccer leagues is as follows:
A-League Australian Football
Bundesliga
Football League Championship
Eredivisie
Indian League
International Football
La Liga
League One
League Two
Ligue 1
Major League Soccer
North American Soccer League
Portuguese Liga
Premier League
Primera Division Argentina
Russian Premier League
Scottish Premiership
Segunda Division
Serie A
Superleague Greece
UEFA Champions League
Men's International Soccer Leagues: FIFA and Its Confederations
When it comes to teams competing internationally, there are a few associations in the world of men's professional soccer that one should be aware of, including the Federation Internationale de Football Association (FIFA).
If you've ever watched a World Cup, you've likely heard of FIFA. Founded in 1904, the federation aims to provide unity among national soccer associations and boasts an impressive 209 members, thus rivaling that of the United Nations (UN). The FIFA World Cup, which is held every four years, sees the qualifying national teams of countries compete against one another, much like the Olympics.
Moreover, FIFA is composed of six confederations, which include the Asian Football Confederation (AFC), the Confederation of African Football (CAF), the Confederation of North, Central America and Caribbean Association Football (CONCACAF), The South American Football Confederation (CONMEBOL), the Union of European Football Associations (UEFA), and the Oceania Football Confederation (OFC). All of these confederations support FIFA as a whole "without encroaching on the rights of the national associations."
Top Soccer Leagues for Men's Players
While rankings fluctuate often, there are certainly some major league men's teams, or clubs, that consistently come out on top. Some of these heavy-hitters include:
Manchester City FC (England, Premier League)
FC Barcelona (Spain, La Liga)
FC Bayern Munich (Germany, Bundesliga)
Manchester United FC (England, Premier League)
Real Madrid CF (Spain, La Liga)
In terms of international play, Brazil's team has won the FIFA World Cup an impressive five times, while Germany and Italy's national teams have each won four FIFA World Cup titles.
United States Soccer League System: Men's Major League Soccer (MLS)
In the United States and Canada, Major League Soccer (MLS) is a men's professional soccer league that represents the sport's highest level in those two countries. Although the league plans to expand to include 30 teams by 2023, currently the MLS is comprised of 27 teams, including:
Eastern Conference
Atlanta United FC
Chicago Fire FC
FC Cincinnati
Columbus Crew SC
D.C. United
Inter Miami CF
CF Montréal
Nashville SC
New England Revolution
New York City FC
New York Red Bulls
Orlando City SC
Philadelphia Union
Toronto FC
Western Conference
Austin FC
Colorado Rapids
FC Dallas
Houston Dynamo FC
Sporting Kansas City
LA Galaxy
Los Angeles FC
Minnesota United FC
Portland Timbers
Real Salt Lake
San Jose Earthquakes
Seattle Sounders FC
Vancouver Whitecaps FC
While professional soccer may not be as popular in the United States as other sports leagues, "Nielsen Sports reported a rise in popularity of 27% in the period between 2012 and 2018" (via Total Football Analysis). As of 2021, MLS ranks 20th in the Football League Rankings.