Here's How the Climate Crisis Is Impacting America's National Parks
Impressively, the United States' National Park System is composed of 423 national park sites, spanning across more than 84 million acres in total. With parks in every state — and in several U.S. territories — most Americans have visited at least one national park during their lifetimes, be it the Grand Canyon, Yosemite, Yellowstone, Denali or one of many other natural gems. In fact, for many people, visiting all 63 national parks is at the top of their bucket list. However, it's becoming increasingly clear that climate change might cut those dreams short.
For decades, scientists have cautioned people about climate change, a growing threat that's now making significant — and irrevocable — impacts on the environment. Some of the biggest climate crisis-related fallout includes rising sea levels and melting ice, but the crisis is also altering ecosystems and threatening species. Needless to say, our national parks are very much affected by these changes.
It's undeniable that climate change is radically changing — and, in some cases, destroying — our parks, and we're delving into the details. More importantly, we're exploring waysd to help safeguard these beautiful places.
History of National Parks
On August 25, 1916, President Woodrow Wilson established the National Park Service (NPS), with Yellowstone being designated as America's first national park. By the following year, the NPS began managing the Yellowstone's resources and wildlife as well as setting up public education about the area. For the last 106 years, the NPS has protected all of the country's parks — especially as the roster grew. Of course, this is no easy feat.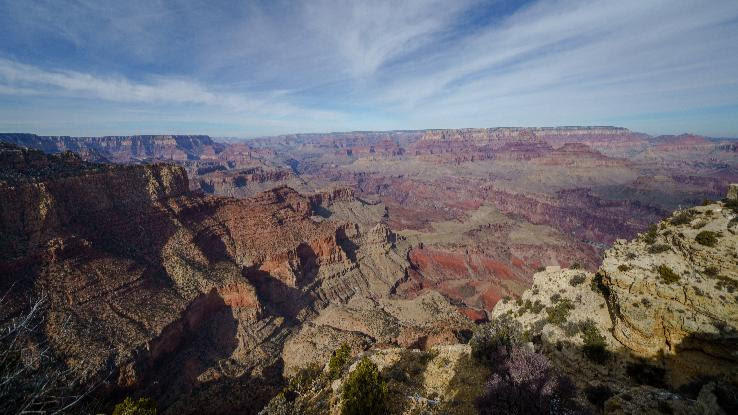 For starters, many national parks, including Glacier National Park in Montana and Yosemite National Park in California, have millions of visitors every year. With this in mind, the NPS has a set of goals, which include protecting the diverse cultural and recreational resources of the parks; revitalizing communities; preserving the parks natural integrity; and, in general, safeguarding the country's environment and open space so that future generations can enjoy these places.
However, this mission has become increasingly difficult in recent years due to the climate crisis. Without substantive action, conditions in our national parks will only worsen. So, how, exactly, is climate change impacting the parks? Let's take a closer look.
Shrinking Ice
One of the most obvious threats related to climate change is the rise in global temperatures. Let's set the record straight on a few terms first. Often, folks use "global warming" and "climate change" interchangeably. However, global warming refers to the Earth's rising surface temperature, while the term climate change encompasses warming and its consequences, which range from longer, more frequent periods of drought to melting glaciers. More recently, scientists and organizations have been using the term "climate crisis" to convey the gravity of the situation, in the hopes of moving every day people to action.
When it comes to our national parks, the rising temperatures have caused glaciers and ice sheets to shrink — or disappear entirely. And, since they're shrinking at such an accelerated rate, the parks' landscapes are being changed — perhaps permanently.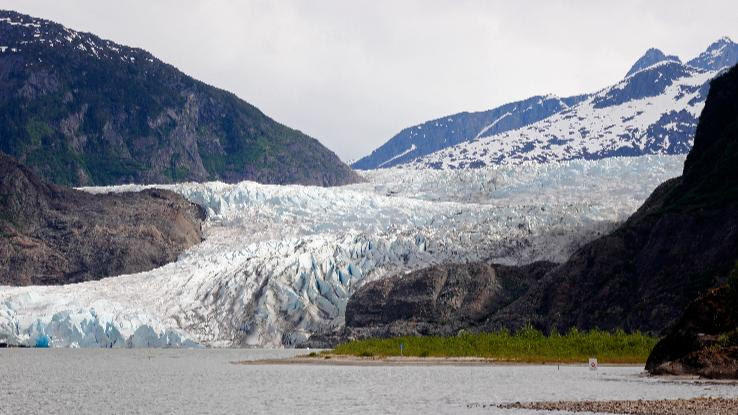 So, how does this happen? High temperatures result in an increased rate of evaporation. With more evaporation, there's less water — and less natural ice melt — to sustain the wildlife and flora of the parks. Scientists from the United States Geological Survey (USGS) are actively monitoring the glacial loss. They warn that if the climate crisis worsens, Glacier National Park will one day lose all of its glaciers — ultimately changing the way everyone recognizes the famous park.
Rising Sea Levels
With ice melting and ocean waters warming at alarming rates, sea levels are also rising in most areas of the country. Moreover, over the past century, all of the nation's marine and coastal parks experienced changes in their sea levels due to shoreline erosion and fallout from unprecedented storms.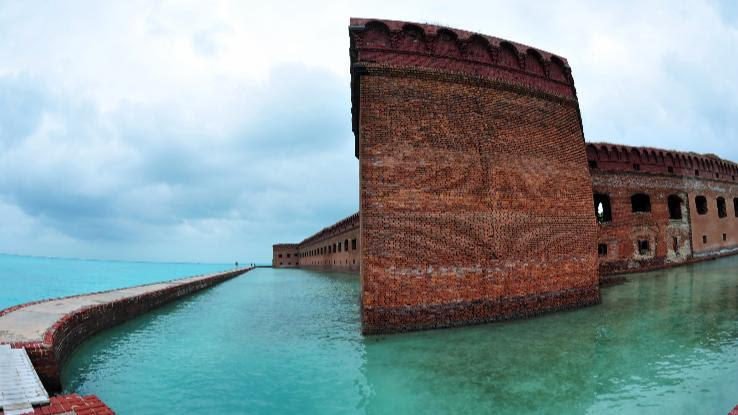 In 2012, Hurricane Sandy wreaked havoc along the coast of the Atlantic, bringing storm surges and flooding to New York and New Jersey as well as other coastal parks and communities. Of course, other national parks, like the Everglades and Dry Tortugas in Florida, throughout the country have been impacted by rising sea levels and flooding, both of which displace animals and have the potential to increase the salinity of other water sources, soil and more.
Affecting Ecosystems
Earth's forests and ecosystems are also being affected by the climate crisis. That is, on a larger scale, new patterns are emerging — and some of them are not sustainable. For example, less rain, longer periods of drought, or an increase in wildfires have proved damaging to our parks and communities. When a delicate ecosystem is altered, it has lasting, far-reaching implications for the larger environment, too.
Drought conditions, which are only expected to worsen in the American Southwest, have already changed iconic parks like the Grand Canyon. But that's not the only way shifting weather patterns are impacting our parks. At New Mexico's Bandelier National Monument, wildfires, soil erosion and flash flooding have destroyed the monument's famous Pinon pine woodlands.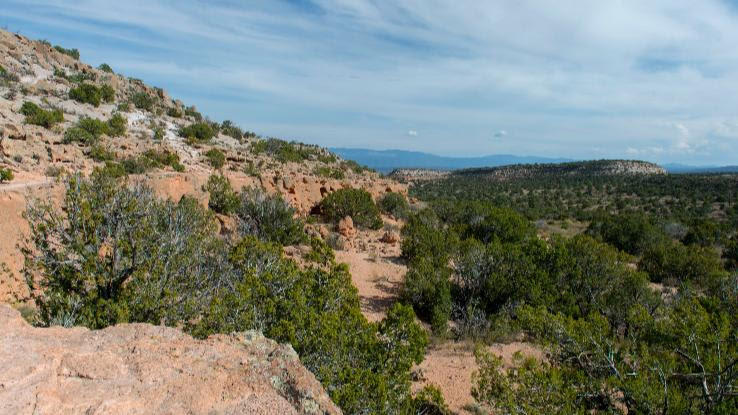 Climate change is causing national parks to experience poorer air quality, endangering the health of wildlife and visitors alike. For example, Tennessee's Great Smoky Mountains have had less visibility in recent years. The average summer visibility has decreased by 80% since the 1950s, alarming many scientists.
National parks have always provided researchers with the chance to study Earth's ecosystems — how they change and rebound. However, as our natural world is changing in ways less hospitable to human life in the face of the climate crisis, resulting in fewer opportunities to understand how we may live in harmony with the world around us.
Endangering Animals
Climate change is threatening the livelihood of plants and animals. In national parks with large mountain ranges, for example, the warm temperatures are pushing heat-sensitive species to higher elevations. In oceans and coastal parks, warmer water and increased pollution are detrimental to marine life.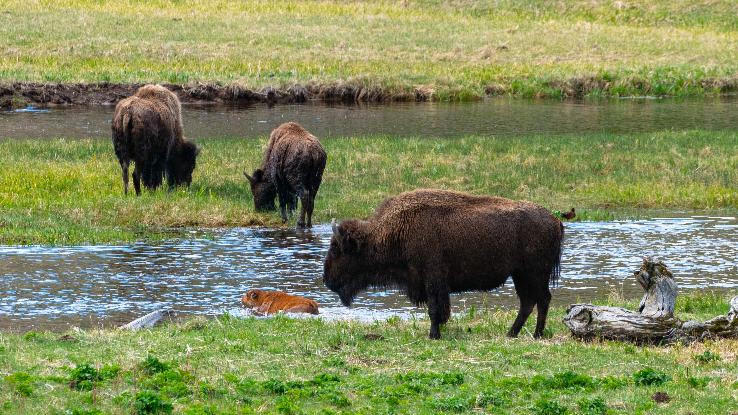 As mentioned before, wildfires, drought and changing precipitation patterns are all impacting wildlife and plants, too. In fact, much of it feels like a destructive loop. Take, for example, wildfires, which are changing the makeup of the American West's forests for good. "Forests are home to many of the world's most endangered wildlife," the World Wildlife Foundation (WWF) notes. "They also protect the planet by absorbing carbon dioxide (CO2), a major source of pollution that causes climate change." But if the trees don't bounce back after these increasingly devastating wildfires, there will be more carbon dioxide in the atmosphere, which means higher temps — and dryer, hotter conditions that will, in turn, yield more devastating fires.
How Can You Help?
While well-known organizations such as Greenpeace can always use support, try diversifying the organizations and activists you're donating to and learning from. For example, support and donate to organizations aiming to not just fight climate change, but that promote climate justice as well, such as Earthjustice.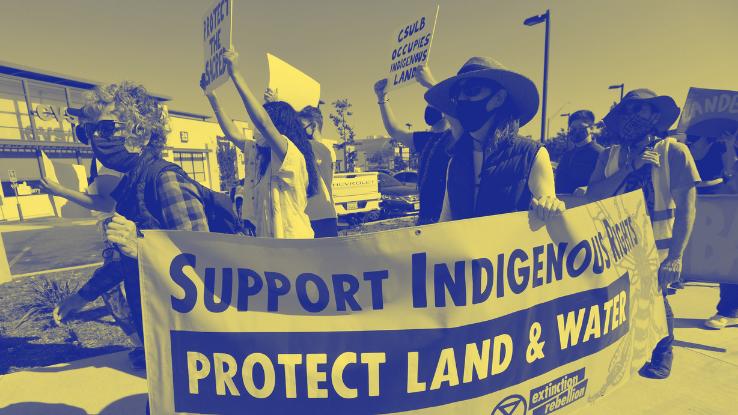 And prioritize learning from, supporting, and donating to Indigenous activists and Indigenous-led organizations that are leading the fight to preserve our water sources, forests, and land — in addition to advocating for tribal sovereignty. Some great organizations you should amplify and support include:
Of course, there are many, many other essential organizations, so, as always, be sure to seek out local groups in your community in addition to those with a more national reach. The climate crisis affects everyone. Start conversations in your communities and find ways to advocate for real, lasting change on a policy level.