Why Reptiles Make Good Pets
For many, pets can be an amazing addition to one's life as they offer companionship and a sense of responsibility. When most people think of adopting a new pet, they think of cats and dogs — or even hamsters. Reptiles, however, are a great option and typically much easier to care for than their furry counterparts. Check out these adorable photos and facts about reptiles if you're still not convinced your next pet should have scales.
Ball Python
Ball pythons are an excellent choice for first-time snake owners. They're docile, stay relatively small, and are easy to maintain as they generally eat once a week. Ball Pythons typically live up to thirty years if adequately cared for, and typically prefer to be alone.
Chameleon
Also known as Chamaeleo Dilepis, Flap-Neck Chameleons are not known to be very social creatures. That might be great for some folks, but the chameleon's introverted nature often means possessing great attention to detail skills.
An example of these skills would be to ensure that your chameleon is hydrated. These little guys don't drink from static water sources nor do they bark or meow when they're thirsty. This requires spraying the chameleon's cage at least once a day as this is how they get their water.
Bearded Dragon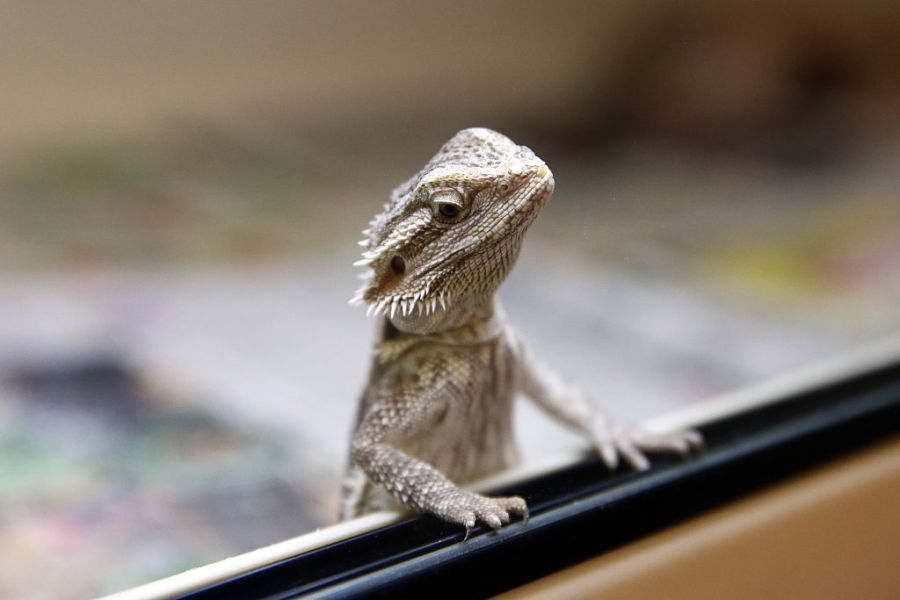 Bearded dragons are some of the easiest reptiles to care for making them a great option for new reptile owners. They're endearing and friendly, and their habitats are not nearly as complex as some other reptiles.
Most captive bearded dragons have a docile nature. It is very common to see them perched on either merchandise or their owners' shoulders at reptile expos.
Crested Gecko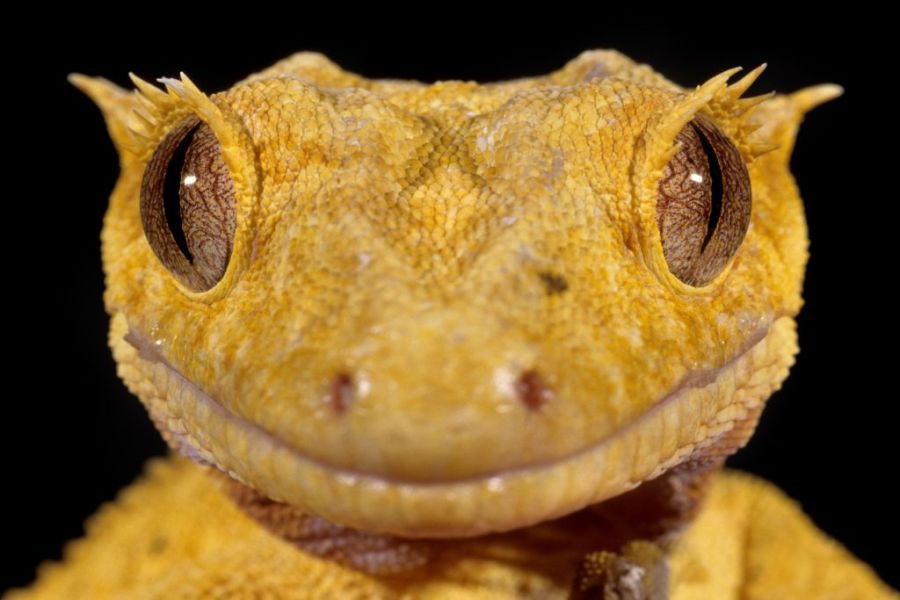 Crested geckos (Correlophus (Rhacodactylus) ciliatus) are laid-back and low-key reptiles that make great pets for beginners. Once believed to be extinct, they're now much easier to find now due to more breeding.
Adult geckos typically reach lengths of eight inches and normally weigh about thirty-five grams thus making them fairly small. As adorable as this may seem, crested geckos are known to bite handlers when startled or excited. Fortunately, their bite often feels more like a quick little nip before they let you go.
Box Turtle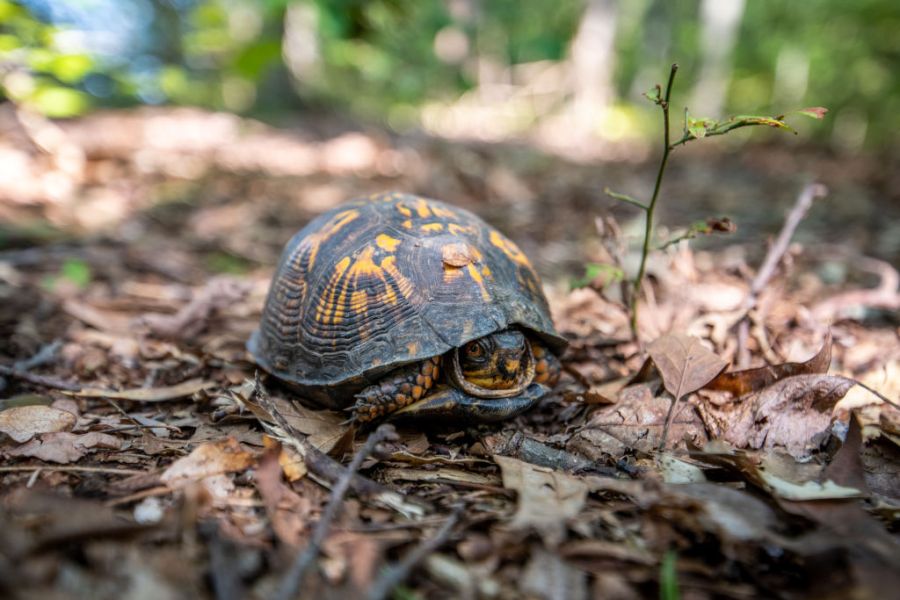 Box turtles are terrestrial turtles that can be a bit of a challenge to care for. These turtles have an extraordinarily long lifespan and can live for over fifty years. Be sure to consult with a veterinarian on its specific dietary needs, as different box turtles require different diets.
The box turtle is omnivorous and thrives on a diet consisting of grasshoppers, crickets, low grazing vegetables, mushrooms, and even some berries. Contrary to the image of the box turtle in this article, these guys possess a bold and alert personality and often enjoy exploring their habitats once they grow accustomed to them.
Water Dragon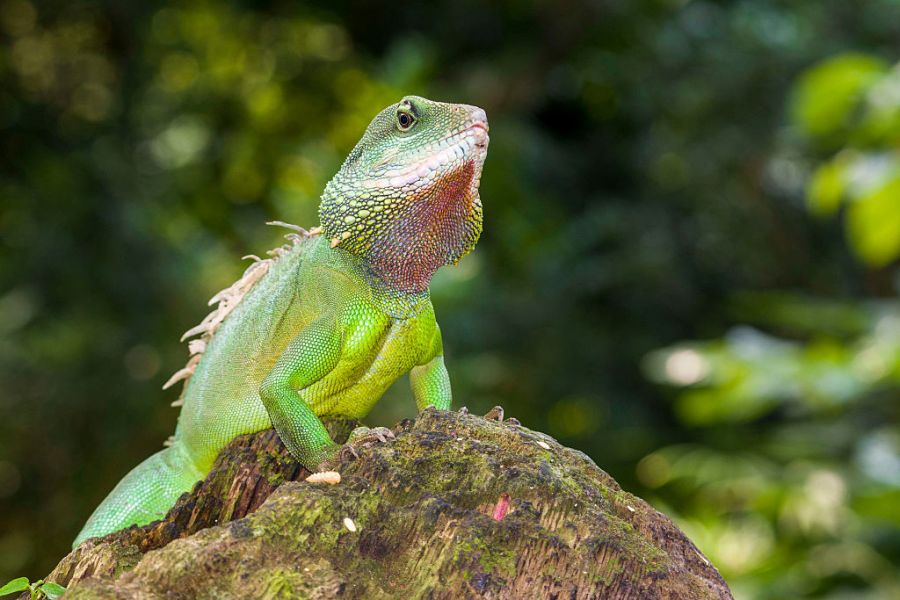 Also known as the Chinese Water Dragon, water dragons look a lot like iguanas, but they're much smaller. Native to Asia and found near rivers and creeks, Chinese water dragons are known to occasionally go for a swim. That said, water dragons don't necessarily have to inhabit locations where water is exclusive.
However, something to consider before purchasing or adopting a water dragon is the fact that they breed quite aggressively. Unfortunately, you may have too many reptilians, and your dragon could risk death if she breeds too many babies.
Russian Tortoise
Tortoises tend to get rather large, except for the Russian tortoise which is only 8-10 inches when fully grown. Preferring greens and diverse environments, these reptiles have a lifespan of fifty-plus years thus requiring a disciplined and lifetime commitment.
It is best not to overhandle or even regularly handle them too frequently. Despite what some pet owners might think, reptiles are very intelligent and capable of handling themselves. When picked up too frequently, the stress levels rise in these tortoises thus causing severe health issues and/or death.
Corn Snake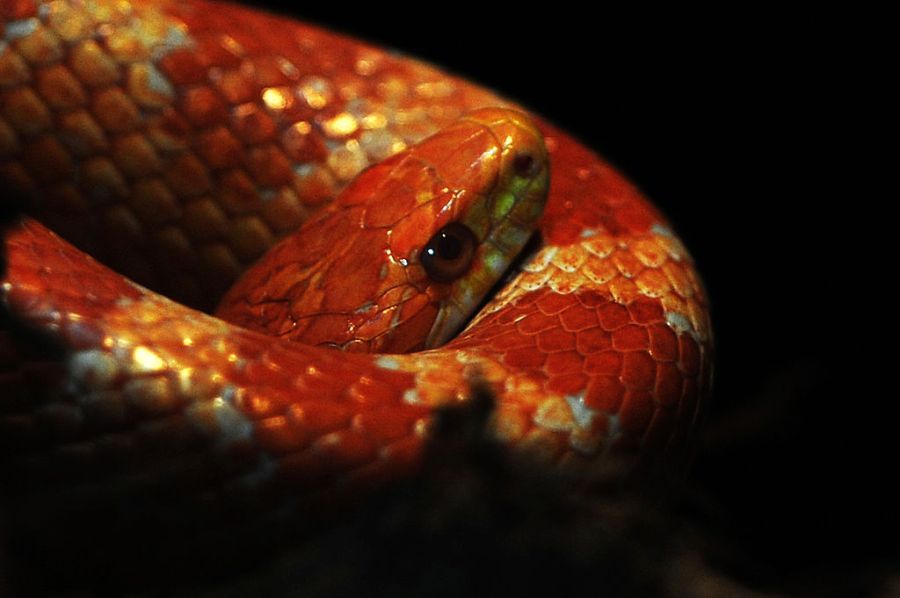 Corn snakes are among the most popular pets since they're introverted and live up to twenty years. These guys don't eat much since they get the necessary nutrients from small rodents.
It is recommended that corn snakes be kept inside of a secure enclosure as opposed to a cage. It doesn't take long for corn snakes to escape a cage, and the last thing you would want is for your snake to escape!
Blue-Tongue Skink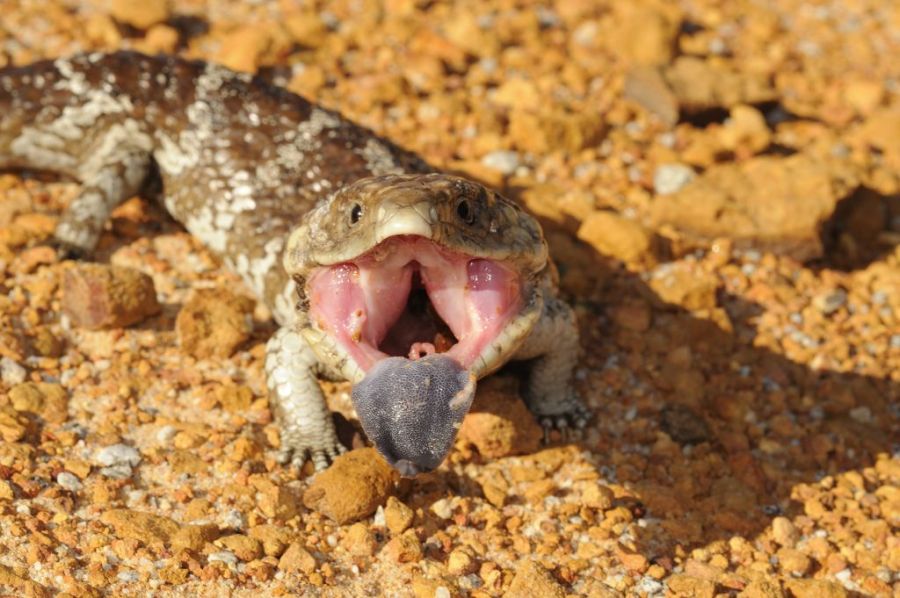 With their bright blue tongues, the blue-tongue skink is one of the most interesting-looking reptiles you can own. They're fairly large and can reach up to 3 feet, so you need to make sure that you have the space. Skinks are also omnivorous thus requiring a mix of veggies, protein, and fruit in their diet.
Their smooth and sturdy skin makes allows them to withstand a firm grip thus making them a great pet for children. The skinks' nails tend to grow fast so they will need to be professionally clipped regularly to prevent them from harming themselves or others.
Leopard Gecko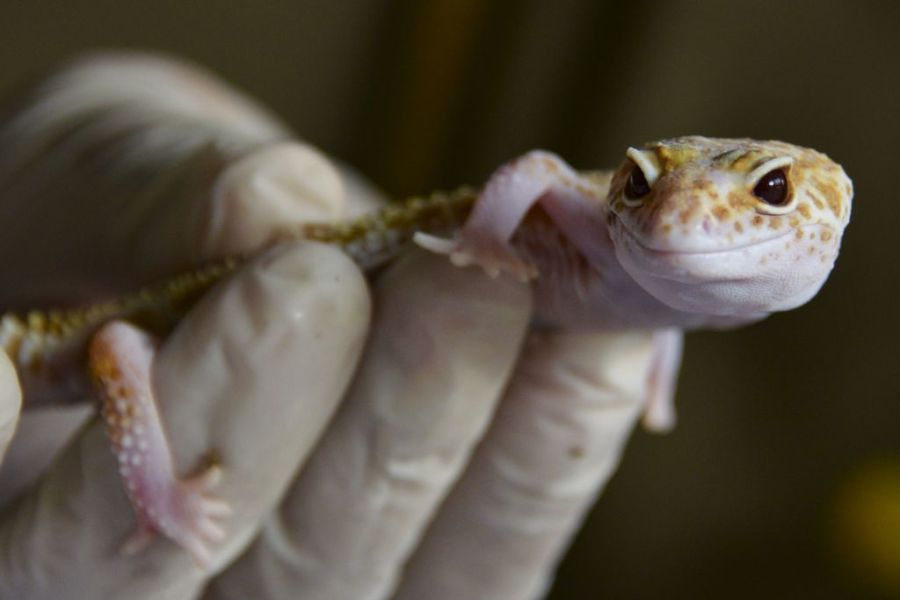 Leopard geckos have been captive-bred in the U.S. for over thirty years. They're docile by nature, do well with children, and are even capable of making chirping noises when startled or excited. With a lifespan of 10 years or more, they make great companions.
Live insects and a stable pool of water are necessary for these geckos as they do not eat veggies or plants. Before feeding your gecko, you must ensure that it has been powdered with essential nutrients at least twelve hours before being fed to your gecko. Failure to do so will result in your gecko possibly rejecting its food.
Important Things to Consider
Reptiles tend to live in solitude and make as little noise as possible. As such, here are a few reputable resources you can utilize to ensure your reptile is in peak health.