11 Top Zoo Animal Cams Around the U.S.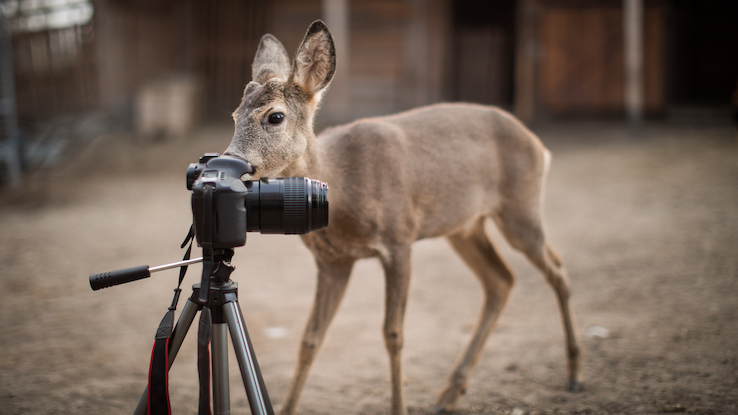 Zoos are great places to learn about animals from around the world, but did you know that many zoos also have live animal cams? From watching grizzly bears roam in their natural habitat to getting an up-close and personal view of elephants, these animal cams will have you feeling like you're right there at the zoo. So take a break from your usual routine and visit some amazing zoos. Here are the top 11 live zoo animal cams around the U.S. 
Smithsonian National Zoo and Conservation Biology Institute, Washington D.C.
Smithsonian National Zoo's animal cams are the most popular webcams in the United States' capital city. These cameras broadcast a wide range of animals in their natural habitats, such as elephants, naked mole rats, giant pandas, lions and cheetahs. Go to Smithsonian's Webcams and select the video you want to watch. Families with kids can download animal cam bingo cards to help learn about animal behavior and their natural habitats.
Kansas City Zoo, Missouri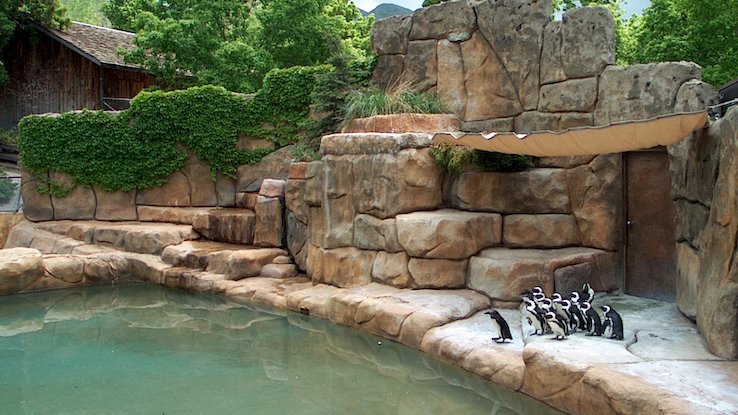 Marine life is the show star in Kansas City Zoo's live stream feeds. Watch king penguins swimming and hopping about in their cold-weather habitat. Or, watch the Humboldt penguins as they stroll around in separate warm-weather habitats. Other options include macaroni penguins, gentoo penguins and chinstrap penguins. If penguins aren't your thing, you could always watch species like polar bears playing in the pool or a group of Bornean orangutans going about their day.
Cincinnati Zoo and Botanical Garden, Ohio
Home to the world-famous hippo, Fiona, the Cincinnati Zoo and Botanical Garden in Ohio offers a weekday "Home Safaris" Facebook live streaming show. Each episode features a new animal and interesting facts about them — our personal favorites being the "zoo babies" episodes. There are plenty of live streams to catch up on on their Facebook Live Page dating back a few years. With a variety of "home safaris" of hippos, cheetahs, pandas and many more, it's never too late to join the bandwagon of diving deeper into the lives of the animals at the Cincinnati Zoo.
Reid Park Zoo, Arizona
Reid Park Zoo in Tucson, Arizona, has a treasure trove of educational offerings that include African wild dog packs, elephants, flamingos, giraffes, lemurs and lions. Some cams provide better views than the zoo, bringing an authentic African savannah and South American rainforest safari experience to your living room. Reid Park's Zoo Cams also give you the chance to learn interesting facts about animal behaviors through their website.
Zoo Atlanta, Georgia
Although Zoo Atlanta only has one webcam, it is a worthwhile experience for all things panda! Zoo Atlanta's PandaCam is quickly gaining popularity, with viewers worldwide falling in love with these cute, cuddly, furry creatures. What's more? They don't hibernate, so you have an all-around year of delight and pondering how desperately you want to snuggle up to them.
Maryland Zoo, Baltimore
The Maryland Zoo in Baltimore is coming in with an all-around "dig deeper" live cam experience. There are numerous cams, including a coastal penguin experience, a savannah trail, an upper elephant habitat, a friendly feline overlook of the lion Hassan and lioness Xuri, a watering hole for rhinos and a giraffe feeding station. 
Most cameras have multiple viewing vantage points and feeding times. For instance, the penguins have an underwater camera and a feeding time feature, set at 10:30 a.m. and 3:30 p.m. daily. So, whenever you're ready to meet the animals, visit the Maryland Zoo's Live Cams & Feeds page for an exclusive insight into their daily lives.
Indianapolis Zoological Society, Indiana
Macaques, tigers, penguins, walruses and macaws are some animals you can pay a virtual visit to at the Indianapolis Zoological Society in Indiana. Watching walruses swim about is relaxing and a wild way to experience nature in its purest form. Aku and Ginger, in particular, are a delight to watch as they occasionally play around with trainers. Check out the variety of virtual visits with zoo animals on the Indianapolis Zoo's Webcams.
Houston Zoo, Texas
Find out the latest updates on Houston's rhino herd and giraffe feeding stations. Zoom in for a closer look at everyday animal life. The Houston Zoo is home to over 6,000 animals from 900 different species. Enjoy the Houston Zoo's webcams of rhinos, giant river otters, flamingoes, elephants and giraffes in the wild. Hopefully, they will add more live cams of the rarest species in the future. Bug enthusiasts will also get exclusive leafcutter ant cam footage of these hardworking ants biting and carving their way through leaves.
Philadelphia Zoo, Pennsylvania
The Philadelphia Zoo is home to some of the best webcam views in the country. The Sloth Cam offers a close-up view of these fascinating creatures. You experience how these slow-paced creatures live in the tropical rainforests, live. The Penguin Point Cam gives birders a sense of what it's like to be among a large group of Humboldt penguins.
Philly Zoo Live at 2 Facebook Live videos also allow you to learn about all the animals at the zoo for their Science at Home program. New episodes air every Wednesday at 2 p.m. and previous videos are available to catch up on all you missed.
San Diego Zoo, California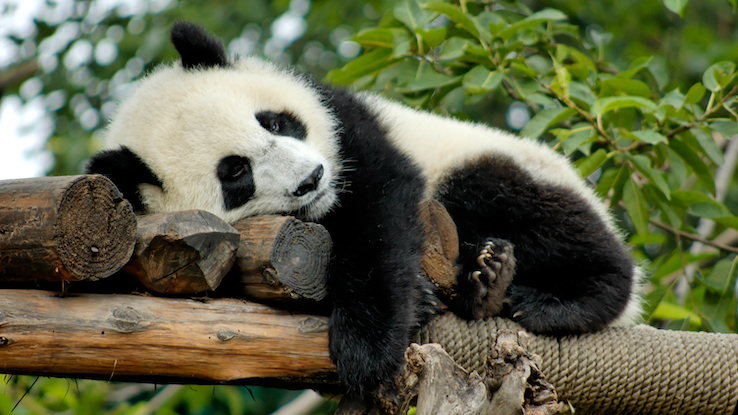 San Diego is a popular live stream getaway of nature's finest basking under the Southern California sun — particularly the endangered orangutans and siamang gibbons from Indonesia and Malaysia. You can watch them age gracefully on the Ape Cam. You can choose from the other koala, baboon, polar bear, penguin, hippo, tiger, elephant, platypus, giraffe, owl, burrowing owl, panda and condor San Diego Zoo webcams and much more.
Bronx Zoo, New York
The Bronx Zoo in New York, which boasts one of the largest-square-footage zoos in the U.S., has something special for everyone. There are two Congo gorilla forest live cams with 400 plant species and two gorilla troops spanning 65 acres. The spiny forest of Madagascar is home to lemurs, tortoises and a variety of bird species, while Jungleworld is home to silver leaf langurs. The sea lion pool will appeal to ocean enthusiasts, and seeing sand tiger sharks and roughtail stingrays emerge from the shadows takes your breath away. The Bronx Zoo webcams go live daily from 10 a.m. to 4 p.m. EST, so go on then — tune in!