What Are Thoroughbred Horses?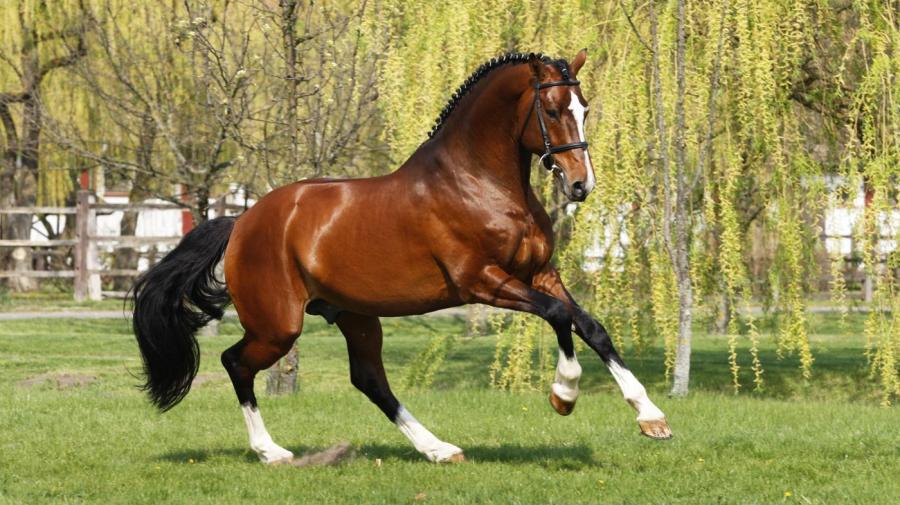 A Thoroughbred is a breed of horse developed for jumping and racing purposes. This breed of horse originates from Barb and Arab horses produced in England around the third century. Although, the word "thoroughbred" is often mistakenly used to mean purebred, the correct usage is to describe a specific breed of horse with impressive jumping ability, agility, speed and spirit.
In the United States, a horse that has one Thoroughbred parent is known as a Grade Thoroughbred. In Great Britain, this type of horse is known as a half-bred. Grade Thoroughbreds are generally used for riding or as hunters and polo ponies. Thoroughbreds are horses with short backs, subtle heads, broad chests and slim bodies. This breed of horse has short legs that offer a longer and effortless stride. Thoroughbreds are high-spirited and sensitive horses that range from 16 to 18 hands high. At full maturity, these horses can weigh more than 1,000 pounds. Thoroughbreds are generally gray, bay, black, chestnut or brown. This breed of horse has exceptional speed and stamina as a result of the mixture of qualities from several different breeds of horses. The English Thoroughbred is located in numerous countries around the world and is bred to improve the local breeds and for racing.