Any Week Can Be Shark Week With These 8 Documentaries
Summertime means movie marathons, and there's no better marathon than Discovery Channel's annual Shark Week. In honor of Shark Week 2022, we've rounded up some documentaries that highlight the fascinating lives of sharks, their personalities and behaviors, their conservationist friends, and the unique threats endangering their wild populations. These flicks highlight the beauty and boldness of these lively predators and why we must protect them from extinction, even if the thought of sharing the water with them gives us a fright.
Shark Week is a time for learning and celebration. Even if you don't have a way to tune into the Discovery Channel, or access to their streaming service, Discovery+, you can check out these documentaries and join in the festivities. It's time to dive in!
"Sharkwater" (2006)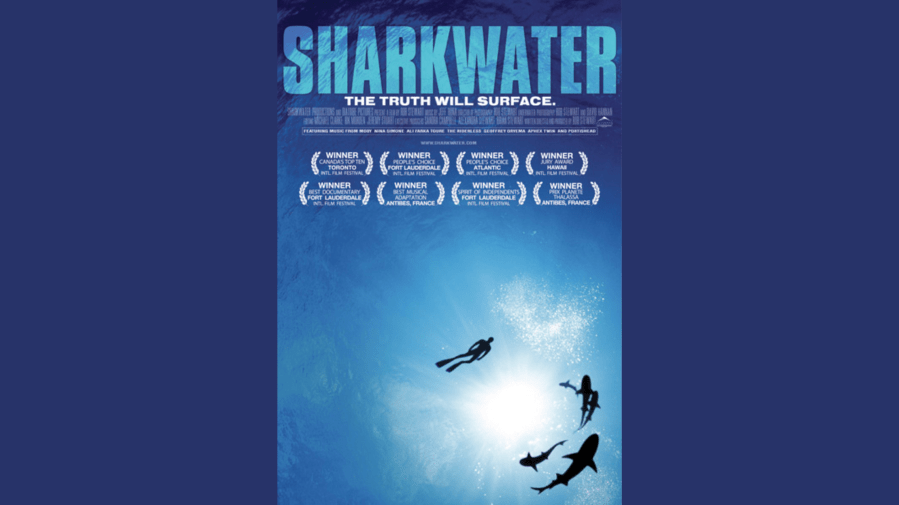 "Sharkwater" is a powerful documentary that explores the corrupt industry of shark hunting and its tragic impact on shark populations. Spearheaded by Canadian filmmaker Rob Stewart, the documentary interrogates the global sale of shark fins in some of the most biodiverse areas of the sea. The film's mission? Expose the heartbreaking treatment of wild sharks by poachers.
Stewart's film inspired legislation for shark protection across the globe and improved the public perception of sharks, painting them as an essential part of the oceanic ecosystem. Scenes of Stewart playing with, cuddling, and petting sharks—as well as those which show the devastating impacts of hunting—make for a compelling portrait of wild sharks. Sadly, Stewart passed away while filming the sequel, "Sharkwater Extinction," but his legacy lives on through his eye-opening documentaries and the shark-loving communities he helped.
Where to watch: Amazon
"This Is Your Ocean: Sharks" (2012)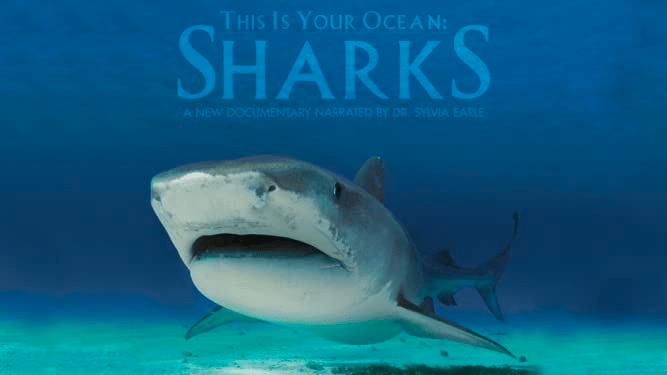 Set off the Bahamas coast, "This Is Your Ocean: Sharks" follows Wyland, Dr. Guy Harvey, and Jim Abernethy as they interact with Emma, a stunning 14-foot tiger shark that frequents their diving grounds. Abernethy, a pioneer in shark research and a cageless shark diver, shares his friendship with Emma, showcasing her energy, beauty, and personality.
"This Is Your Ocean: Sharks" will fascinate anyone who loves or fears sharks. The film looks at various threats to Emma's habitat, and reinforced the necessity of taking measures to prevent shark extinction. The documentary dispels stereotypes about shark behavior and paints a picture of Emma's life that is captivating rather than frightening.
Where to watch: Amazon, Apple TV/iTunes
"Mystery At Shark Beach" (2013)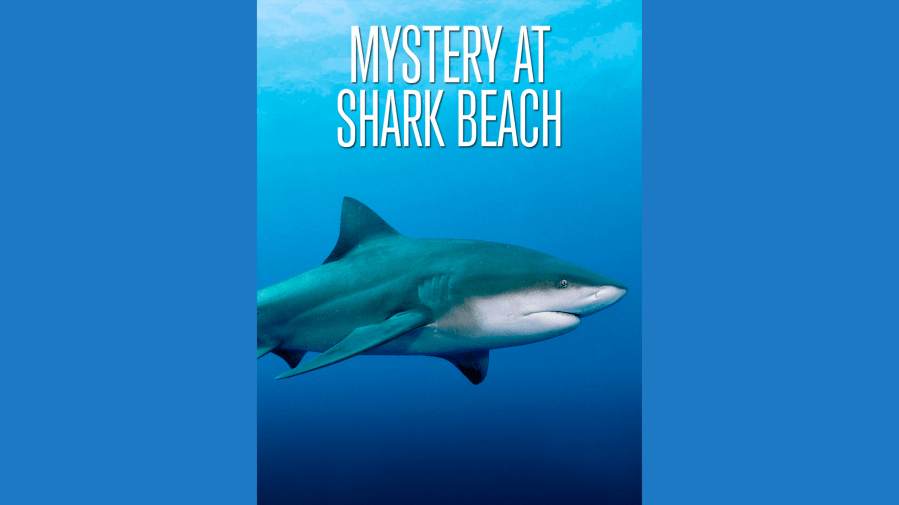 While the title makes this sound like a horror flick, "Mystery At Shark Beach" is a documentary that dives headfirst into one of the deadliest stretches of beach in the world: Second Beach in Port St. Johns, Africa. Here, eight deadly shark attacks in five years have left nearby citizens horrified, and everyone has different theories about what is causing the high number of shark attack fatalities. 
The flick follows Dr. Matt Dicken as he explores Second Beach, where he merges his deep scientific knowledge with local legends (including witchcraft and magic) to construct a clear picture of the deadly area. With little established information, Dr. Dicken pursues independent research on the dark zone, taking life-threatening risks to get to the root of what makes Second Beach so fatal. The documentary doesn't necessarily lean away from the horror/mystery movie vibe, so pop some popcorn before you begin.
Where to watch: Amazon
"Shark Girl" (2014)
Madison Stewart, the protagonist of "Shark Girl," grew up by the Great Barrier Reef and spent the first 20 years of her life wading through the open water with sharks. She came to view the creatures as some of her closest friends. As hunters targeted wild sharks, Stewart knew she had to do something to save them. She paused her college career and began filming her documentary.
The documentary shows her swimming with sharks around the globe, filming their natural beauty. Stewart wanted to reduce the fear of sharks and educate others on how they're being endangered. The film is equally heartwarming and heartbreaking, with a powerful call to action to end the "decimation of shark populations." In "Shark Girl" Madison says, "My family and morals have made me the person that I am today. When I speak of family, I speak of sharks."
Where to watch: Amazon
"Galapagos: Realm Of Giant Sharks" (2015)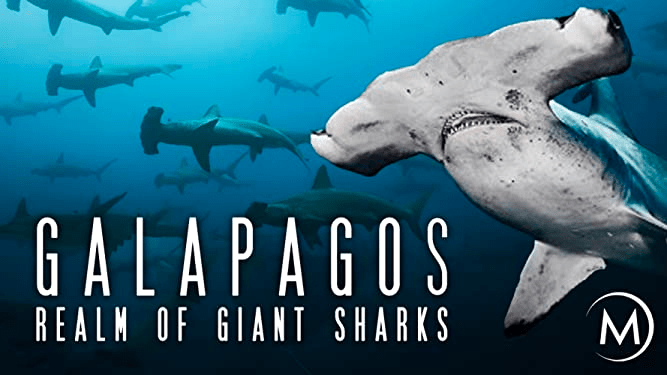 A fascinating phenomenon in the Galapagos has stunned scientists: the migration of hundreds of pregnant whale sharks along a remote reef. In "Galapagos: Realm of Giant Sharks," researchers take to the waters around Darwin Island to track these massive sharks and understand their migration patterns.
The research team studies these sharks without disturbing them, sharing the proper etiquette for deep-sea exploration and intriguing facts about the lives of whale sharks. Applauded for its striking visuals and the rare up-close look at giant sharks, this documentary is an excellent flick for any ocean enthusiast.
Where to watch: Amazon, Google Play
"Rise of the Great White Shark" (2017)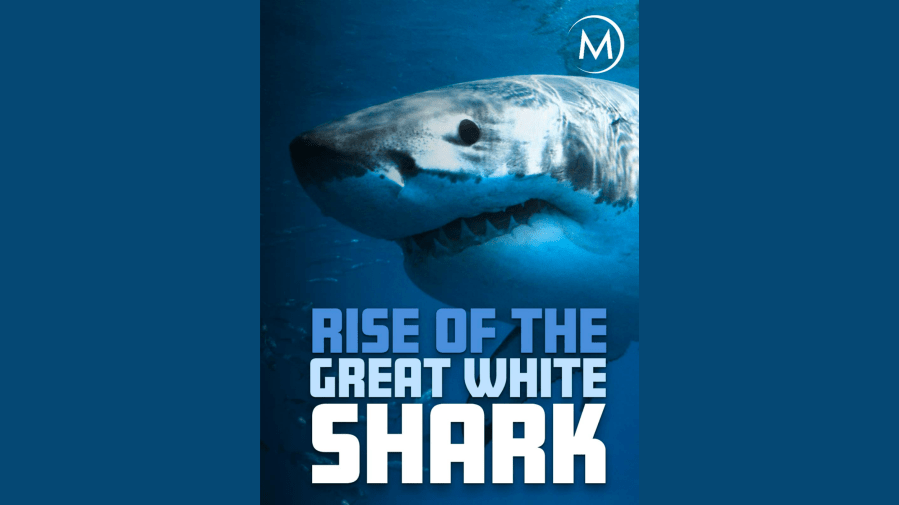 Have you ever wondered about the history of one of the ocean's most famous apex predators? Their evolution is explored in "Rise of the Great White Shark." The documentary sheds light on how a shifting climate and the evolution of other species (including their food sources) influenced their growth as a species, and their rise to the top of the undersea food chain.
Starting 11 million years in the past (when the ocean held many massive predatory creatures) and tracking sharks to the 21st century, the film examines how great white sharks developed over time to become such a fearsome and skillful predator. Narrator Alan Sklar leads you through the legacy of these sharks and what the future holds for the powerful species.
Where to watch: Free on YouTube, Amazon Prime, Apple TV, Google Play
"Fin" (2021)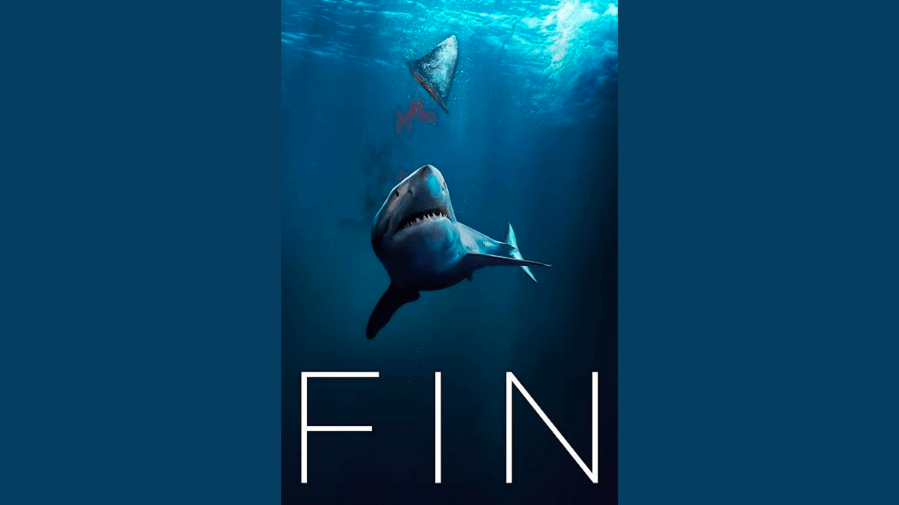 This moving documentary is an uncensored exposé on the disturbing mass death of sharks at the hands of shark hunters. Eli Roth, a famous horror director known for "The Green Inferno" and "Cabin Fever," takes to the ocean with a group of researchers to explain the widespread killing and abuse of sharks for their fins in this aptly named documentary, "Fin."
Roth pulls no punches, showing the real-life horrors of hunting in graphic detail. The flick is haunting and brutal while being dense with information about dwindling shark populations and the dark industry responsible for their rapid decline. The film has received rave reviews from fans and critics alike. It is not suitable for young children.
Where to watch: Discovery+, Amazon
"Playing With Sharks: The Valerie Taylor Story" (2021)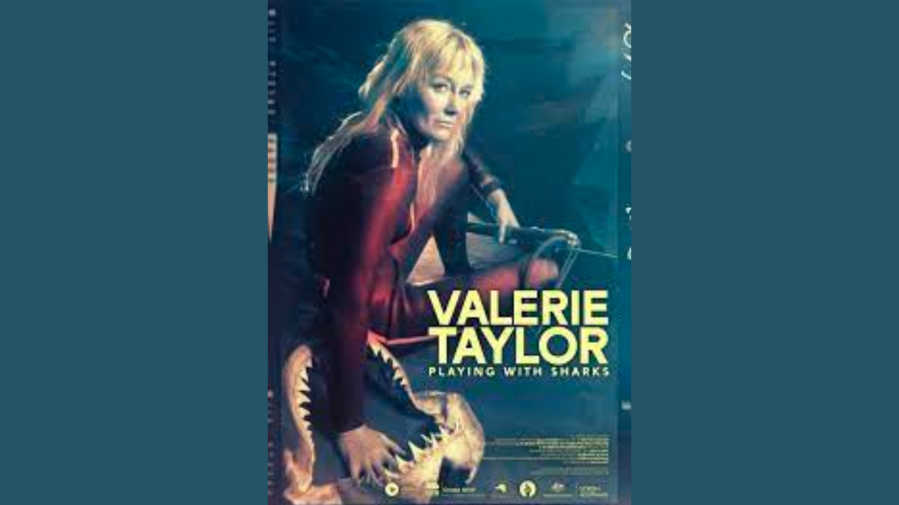 "Playing With Sharks" follows the fascinating life and career of Valerie Taylor—a renowned diver, undersea photographer, and conservationist—and her relationship with wild sharks. Taylor is notorious in marine communities for her expert diving career and her storied history. She changed professions from spearfishing to conservation, advocating for shark protection and filming sharks in their natural habitats. She was one of the first people to swim without a cage around great whites, filmed sequences of sharks for "Jaws" and wore a chainmail suit to play with sharks safely.
Taylor has spent much of her career working fiercely to change the stigma around sharks. The documentary is an illuminating look at these intelligent creatures' unique and varied personalities and the compassionate diver who came to love their communities.
Where to watch: Disney