Girl Scout Cookies: How Did the Seasonal Tradition Begin?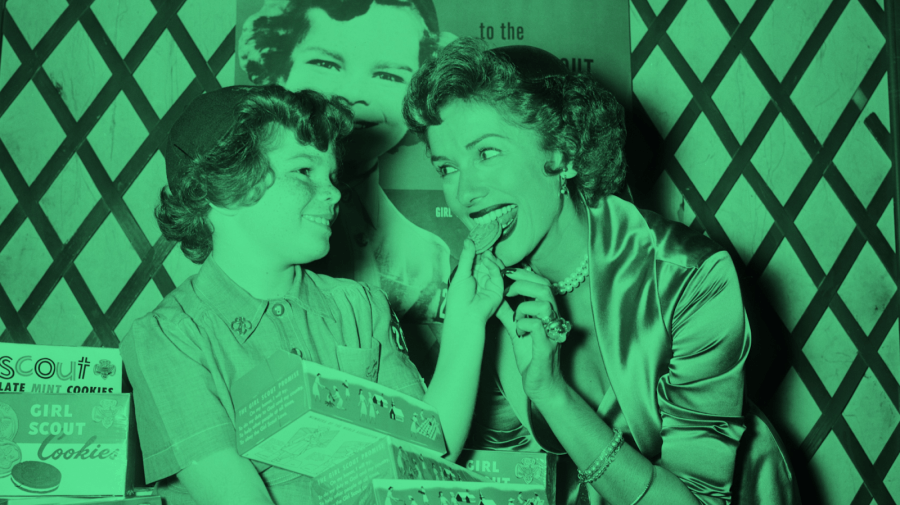 Winter is the season for sweaters, snow, and Girl Scout cookies. At the end of January, millions of us search for our local Girl Scout troops in order to stock up on these seasonal treats.
Whether you're a Thin Mint diehard or a Tagalong fan, you might be wondering how this tradition began. Perhaps surprisingly, Girl Scouts have been selling cookies for over 100 years! But how did a troop leader's bake sale idea blossom into a booming business venture? Well, even if we won't earn a badge for our educational efforts, it's time we all find out.
The Early Days of Girl Scout Cookies
The sale of Girl Scout cookies began as a bit of a grassroots effort from individual troops back in the 1910s. A few mothers assisted their scouts in baking homemade cookies and selling them for profit. The first recorded instance of a troop selling cookies happened in 1917 when the Mistletoe troop in Oklahoma sold cookies to high schoolers in the cafeteria during lunch periods.
While they weren't exactly selling Thin Mints or Tagalongs yet, the Girl Scouts who participated in these efforts learned the principles of entrepreneurship. For some scouts, it was a troop project while, for others, sellings cookies was a way to raise funds for the troop's operation since many families couldn't afford extra expenses.
Girl Scout Cookies Gain Popularity
In 1922, the idea of Girl Scouts selling cookies spread to troops all over the country thanks to an article in the Girl Scouts' monthly publication, The American Girl Magazine. Florence Neil, a troop leader from Chicago, shared the recipe and the profit margins for the sugar cookies her scouts were selling; lo-and-behold, the easy-to-make recipe helped troops across America bake, box (or bag), and sell cookies, often for as cheap as 25 cents per dozen.
In the 1930s, the Girls Scout cookie trend took an important step toward becoming what we know it as today. First, due to high demand, the official Girl Scout organization in Philadelphia outsourced the baking of cookies to a local commercial baker. The New York-based contingent soon followed suit, adding the term "Girl Scout Cookie," along with the group's logo, to the boxes.
Who Bakes Girl Scout Cookies?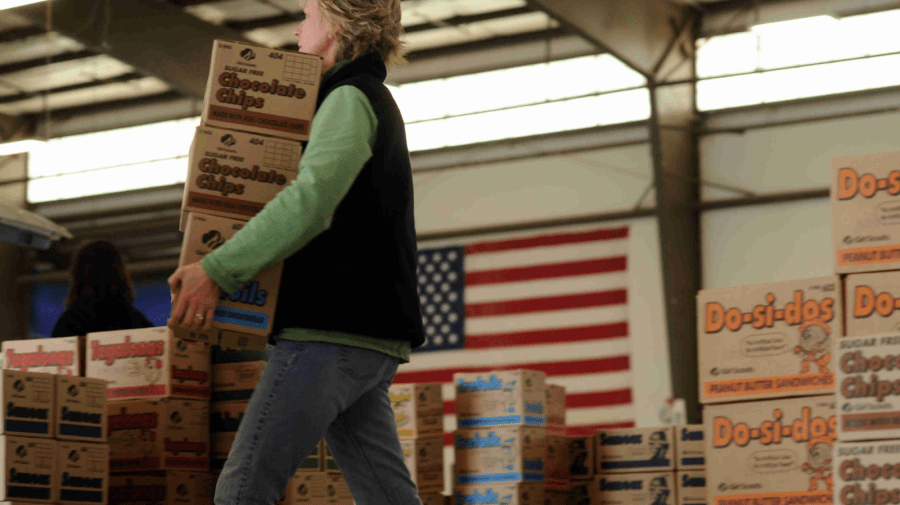 The efforts were so successful that the national organization laid the groundwork for finding commercial bakers for all Girl Scout cookies in the late 1930s. This was an important step, allowing the bake sales to become a more organized, annual effort. Each year, more local chapters of Girl Scouts started to sell cookies, becoming synonymous with those delectable sugar cookies, especially in major cities across the U.S.
Since World War II, the rights to bake and box Girl Scout cookies have been licensed to a variety of commercial bakers. Today, ABC Bakers and Little Brownie Bakers are the two companies that produce the tasty treats. The baker that handles making cookies for a specific troop depends on which baker the state's chapters have a contract with.
Although both bakers produce the same lineup of flavors, customers have noticed different names for the same type of cookie. The slight variations in some of the cookie names stem from the fact the monikers are the intellectual property of their respective owners. For example, in some regions, Trefoils are simply called Shortbread cookies; some troops carry Caramel deLites while others sell the same cookie under the name "Samoas".
Girl Scout Cookies in the Modern Age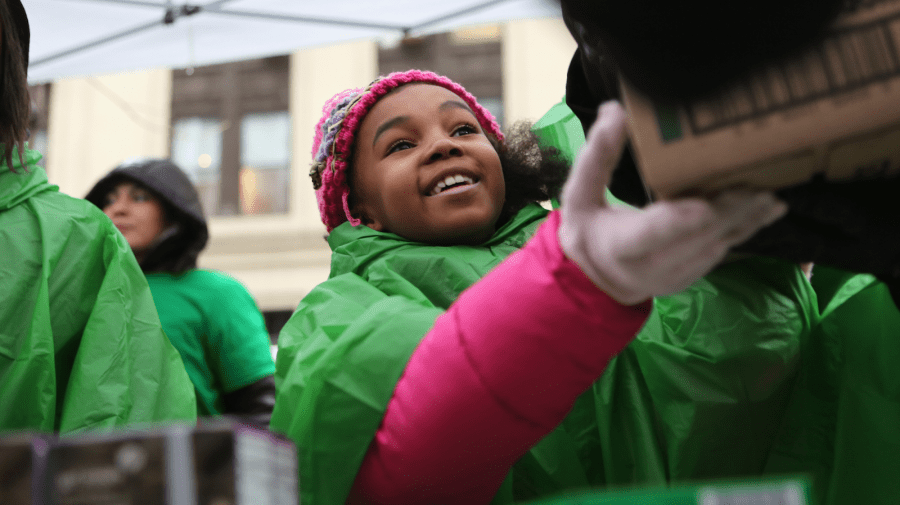 Sure, the tasty cookies raise money (and our monthly treat spending), but they also teach scouts about entrepreneurship. The cashless transactions, inclusivity, and eCommerce aspects of modern-day sales, for example, are important aspects of running a business in this day and age — and the Girl Scouts have adapted accordingly.
Updating the Recipe
Today, more children are allergic to peanuts than years prior. Additionally, many Americans are limiting their gluten intake these days or following a vegan diet. Other customers have dietary restrictions based on religious reasons; for example, followers of Islam only eat pre-packaged food that's Halal certified, while followers of Judaism only eat pre-packed food that's certified Kosher.
Although Girl Scout cookies trace their origins back over 100 years, keeping up with the times — and being more inclusive — has been the recipe for success. Now, the popular cookies are Halal and Kosher certified; over the years, the organization has also sold vegan, gluten-free, and nut-free varieties of its beloved cookies.
Taking Cookies Sales Online
Another modern innovation? Well, the majority of Americans are shopping online these days; up to 15% of folks make weekly purchases online, while 24% of Americans don't typically pay for goods with cash over the course of an average week. These changes in the way we shop might've threatened a less adaptable organization that relied on public spaces and cookie booths, but, back in 2014, the Girl Scouts were ahead of the curve.
The Digital Cookie option, as well as the Smart Cookie app, allow scouts to create customizable websites to sell cookies with family and friends. Sales earn the scouts earn digital pins (in lieu of badges) and allow them to share purchase links online or ship cookies to customers who don't live in the area. As an added bonus, these platforms allow the participating Girl Scouts to gain experience with the backend of running an online business: they're able to track deliveries, set goals, and see sales metrics based on their performance.
Rather than replacing in-person cookie sales, these digital options are meant to enhance the sales experience for each Girl Scout. According to the Girls Scouts organization, scouts who use the app and sell in-person have higher overall sales.
Adapting to the COVID-19 Pandemic
Due to the COVID-19 pandemic, many Girl Scout troops haven't been able to safely sell cookies in public spaces. But the scouts have proven to be ever-innovative: in addition to promoting online sales, some troops have also used contactless drive-thru stands. Not to mention, a special DoorDash partnership has allowed customers to use the popular food-delivery app to schedule cookie deliveries or pickups. It's no wonder the Girl Scouts' cookie-selling tradition has endured for over 100 years. Empowering and tasty? Count us in to Tagalong!