Who Were The Big Six Civil Rights Leaders of the 1960s?
The American Civil Rights Movement was a series of large-scale protests, peaceful demonstrations, boycotts and public speeches that primarily occurred in the 1950s and 1960s. Hundreds of thousands of people risked their jobs, homes, personal health and personal freedoms to fight for change. The individuals who organized the movement are considered civil rights leaders, but every person who contributed to the cause is invaluable in their own right.
Martin Luther King Jr. is perhaps the most well-known civil rights leader of the '50s and '60s, but his contemporaries were just as pivotal in organizing the movement. King, alongside Asa Philip Randolph, James Farmer, John Lewis, Whitney Young and Roy Wilkins, were all considered the "Big Six" civil rights leaders of their time. This article aims to honor their legacies, explore their backgrounds and emphasize their impact on American history. 
A. Philip Randolph Fought to End Employment Discrimination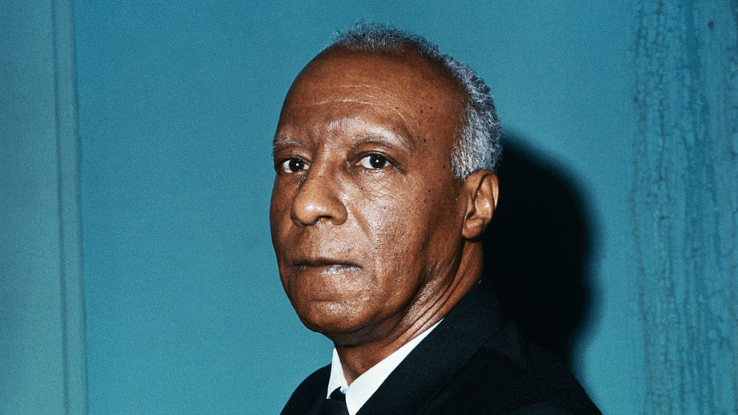 Asa Philip Randolph was the eldest of the Big Six civil rights leaders. Born on April 15, 1889, he was 74 years old when he helped organize the March on Washington in 1963. Randolph's wisdom and experience in organizing large-scale social change movements, such as his 10-year campaign as the head of the Brotherhood of Sleeping Car Porters (BSCP), made him invaluable to the Civil Rights Movement. Indeed, A. Philip Randolph was elected chair of the March on Washington because of his extensive contributions to the movement.
Randolph was an ardent supporter of the American socialist movement and published numerous articles for the Hotel Messenger, a political and literary magazine, with his colleague Chandler Owen in the late 1910s. The BSCP would later ask Randolph to lead the organization in 1925, further cementing him as a major proponent of labor rights. Randolph also sought to end discrimination in the military, and his actions persuaded presidents Franklin D. Roosevelt and Harry S. Truman to issue executive orders against military discrimination in 1941 and 1948. Asa Philip Randolph passed away on May 16, 1979, but his legacy as an advocate for labor rights, civil rights and nonviolence lives on to this day.
James Farmer Orchestrated The Freedom Rides of 1991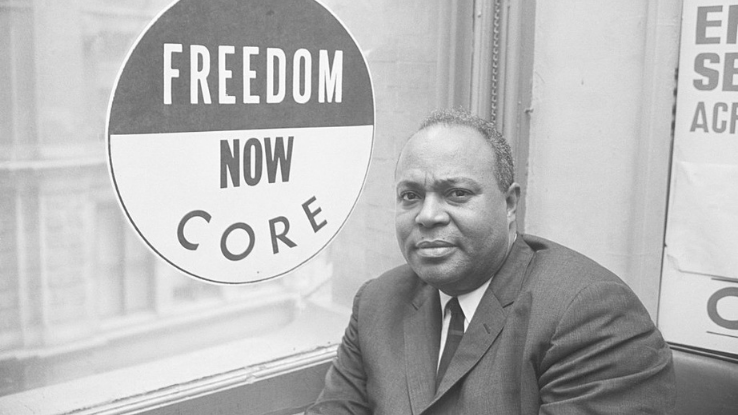 The civil rights leaders were all master strategists and tacticians, but James Farmer truly exemplified this concept. Born in Marshall, Texas, on January 12, 1920, Farmer quickly displayed vast intelligence as a child, allowing him to attend Wiley College as a freshman at age 14. Farmer excelled as a college debater, as seen in the Great Debaters (2007), before discovering the teachings of Mahatma Gandhi, which would greatly influence his worldview and political activism.
In 1942, Farmer, alongside a diverse group of close friends, would form the Congress of Racial Equality (CORE). They also hosted the Freedom Rides of 1961, wherein Farmer and his colleagues embarked on integrated bus rides to challenge segregation. Farmer publicly revealed the details of the Freedom Rides despite threats of violence from his adversaries. This tactic was inherently risky, but it also displayed the brutality of many pro-segregation supporters to the world at large. James Farmer passed away on July 9, 1999, but his keen insights and compassion are ever-present.
John Lewis Served In The House of Representatives for 17 Terms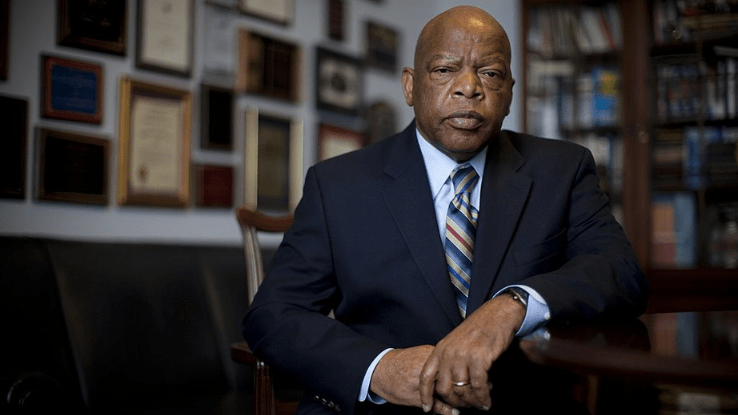 The fight for equal rights is ever-evolving. However, John Lewis proved that certain people will consistently rise to the occasion. Lewis was born on February 21, 1940, near Troy, Alabama — making him the youngest of the Big Six civil rights leaders. Lewis was compelled to activism after he heard Dr. Martin Luther King's sermons and learned of the Montgomery Bus Boycott.
From 1957 onward, Lewis participated in numerous sit-in demonstrations and public protests (including the previously mentioned Freedom Rides) — often at the expense of his health and well-being. He became chairman of the Student Nonviolent Coordinating Committee in 1963 and helped organize the March on Washington in August. He would eventually run for office and join the House of Representatives in 1981. John Lewis passed away on July 17, 2020, but his legacy as a stalwart champion of equal rights is unassailable.
Martin Luther King Jr. Authored and Delivered Many Powerful Speeches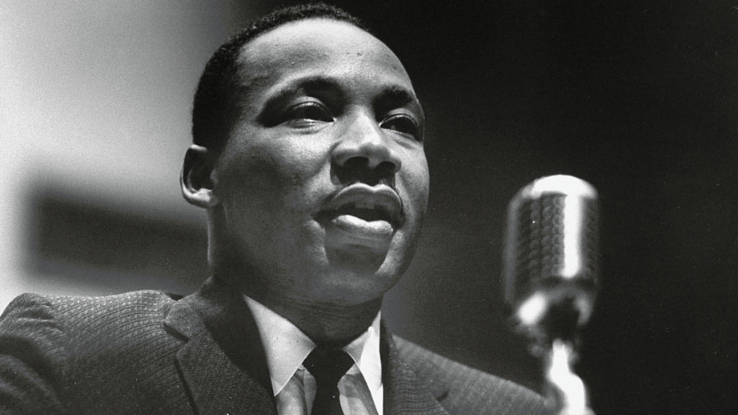 For many individuals, Dr. Martin Luther King Jr. is the face and the voice of the Civil Rights Movement. King was born in Atlanta, Georgia, on January 15, 1929, and raised in a Baptist Christian household. King's upbringing instilled in him a reverence for spirituality and a burning passion for equal rights. King earned degrees from Morehouse College and Boston University before becoming the pastor of Dexter Avenue Baptist Church and an increasingly prominent figure in the Civil Rights Movement.
King's numerous contributions to the movement include forming the Southern Christian Leadership Conference (SCLC), penning the "Letter from Birmingham Jail," orchestrating and participating in multiple sit-in demonstrations, coordinating the March on Washington with his colleagues, and delivering a wealth of powerful speeches — notably his "I Have a Dream" speech and his "The Quest for Peace and Justice" Nobel lecture. King was assassinated on April 4, 1968, but his words, his wisdom and his ideas are immortal.
Roy Wilkins "Wrote the Book" for the NAACP
Roy Wilkins was born on August 30, 1901, in St. Louis, Missouri. Wilkins quickly developed a passion for literature and writing, prompting him to pursue a career in journalism. He wrote first for the Minnesota Daily and the St. Paul Appeal before editing for the Kansas City Call in 1923. Wilkins would become an assistant secretary for the NAACP in 1931, before succeeding W.E.B. Du Bois as the editor of The Crisis.
All the while, Wilkins openly opposed discriminatory practices in America and helped organize several major social change movements, including the Leadership Conference on Civil Rights in 1950. He played a pivotal role in the March on Washington in 1963, and he participated in the March Against Fear in 1966. Roy Wilkins passed away on September 8, 1981, but the eloquence of his words is still palpable today, as evident in the following quote: "The players in this drama of frustration and indignity are not commas or semicolons in a legislative thesis; they are people, human beings, citizens of the United States of America."
Whitney Young Secured Funding and Support for the Movement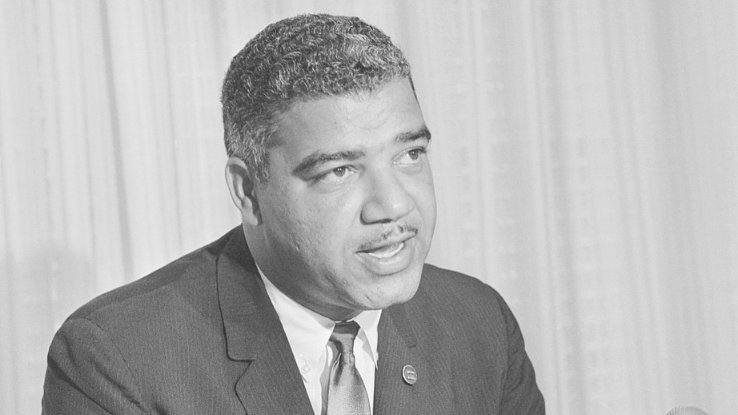 When it comes to winning wars, cunning and tact can be more effective than brute force — exponentially so when the odds are stacked against you. Whitney Young would likely agree with this sentiment; he fought for equal rights by negotiating with the powers that be. Born in Lincoln Ridge, Kentucky, on July 31, 1921, Young worked as a school teacher before serving in World War II. He would earn a master's degree in social work once he returned from overseas.
Before long, Young joined forces with the National Urban League (NUL) and eventually became executive director of the organization in 1961. He leveraged his influence to help orchestrate the March on Washington and garner support from white captains of industry. Young's dissidents viewed his practices as controversial, going as far as labeling him an "Uncle Tom," but his contributions speak for themselves. Whitney Young passed away on March 11, 1971, but his legacy as a pragmatic force for change remains.