These Ocean Cleanup Organizations Are Fighting Back Against Marine Pollution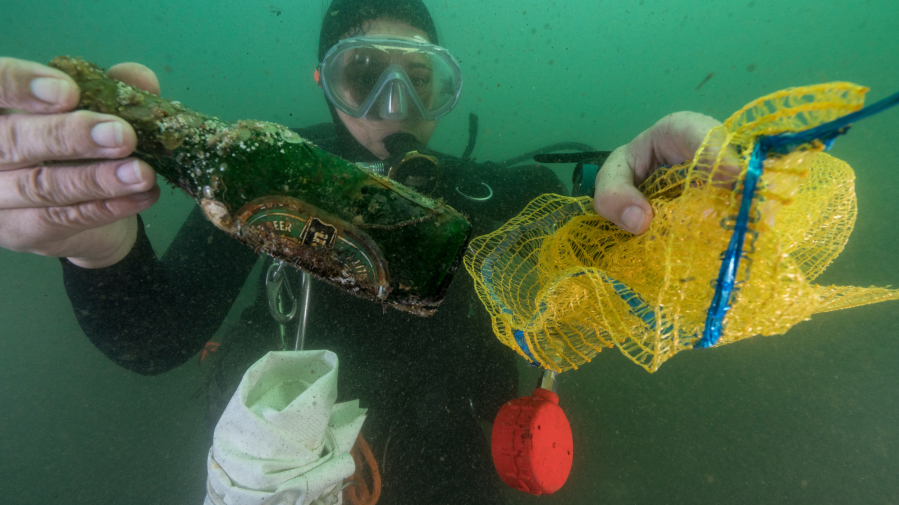 Plastic pollution accounts for 80% of all marine debris found between surface waters and deep-sea sediments, and a whopping 14 million tons of plastic still find their way into the ocean each year. With plastic on track to outweigh the number of fish in the ocean by 2050 if we keep producing and dumping at current rates, the situation has never been so urgent.
So where does all this plastic come from? And, more importantly, what's being done about it? It isn't just plastic that's trashing our oceans, either; chemical pollution and noise pollution have also been linked to issues like toxic algal blooms and marine mammal strandings that deeply affect our ocean ecosystems.
But hope is not all lost — even if there's still a lot of work to be done — thanks to ocean conservation efforts around the world that are spreading awareness while also working on new methods for eliminating marine pollution. Learn how these 10 ocean cleanup organizations are dedicated to saving our oceans.
Ocean Defenders Alliance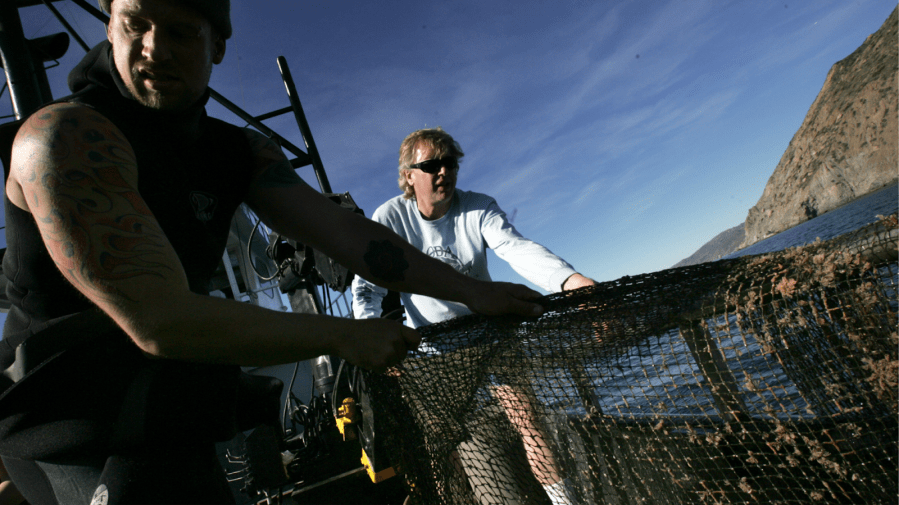 Founded in 2000 by Kurt Lieber, an avid diver and underwater photographer, the Ocean Defenders Alliance (ODA) focuses on cleaning marine debris from coastal waters and shorelines. They work mainly out of Southern California and the Hawaiian islands, organizing volunteer teams of deckhands, mechanics and divers to physically remove "ghost gear" like lost or abandoned traps, crab pots, nets, lines, ropes and even sunken vessels from ocean environments. The nonprofit uses information from a vast network of divers and community supporters to strategically plan recovery dives in the locations that need them most. It doesn't stop there, though, since ODA is also involved in educational and community outreach programs to share knowledge about the harmful effects of ocean pollution and how to reduce or eliminate it.
Oceana
As one of the world's largest international advocacy organizations focused solely on ocean conservation, Oceana has several science-based programs that address marine pollution. Oceana campaigns in eight different countries as well as the European Union to reduce the production and use of throwaway plastics. In the United States, they're working in 20 cities and counties in coastal states to pass local ordinances limiting single-use plastics, and they also introduced the Break Free From Plastic Pollution Act to Congress. They also lobby for increasing the market for beverages sold in refillable bottles — instead of single-use throwaway PET bottles, which are a significant source of ocean pollution.
The Marine Mammal Center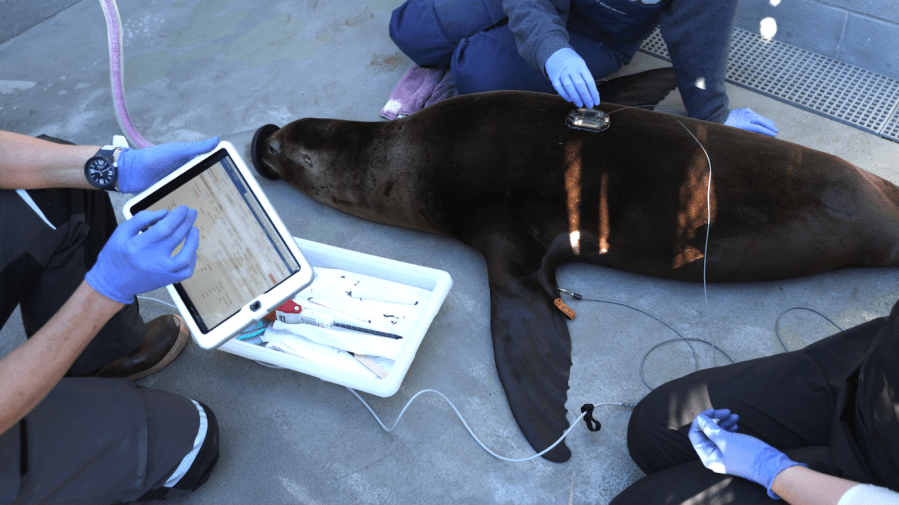 Armed with a task force of veterinary experts, educational programs and marine animal rehabilitation centers, the Marine Mammal Center takes a very scientific approach to ocean conservation. Apart from rescuing over 24,000 marine mammals from the coast of California and Hawaiʻi since 1975, the center has developed new clinical techniques to improve ocean animal rehabilitation and care, including ways to reduce neurotoxic damage to animals exposed to harmful algal bloom pollution. On select days, visitors can tour the marine mammal hospital in Sausalito, California, and get an in-depth look at the critical work being done there.
Project AWARE Foundation
Project AWARE is on a mission to drive local action for global ocean conservation by working with some of those who know the ocean best — scuba divers. Backed by PADI (Professional Association of Diving Instructors), the world's leading recreational diving membership and diver training organization, Project AWARE supports coral reef restoration, the establishment of Marine Protected Areas, climate change solutions, shark and ray species protection, and, of course, marine pollution relief. Its flagship program, Dive Against Debris, organizes and engages the planet's largest underwater citizen science database and cleanup project. To date, the project has removed over 2 million pieces of debris and helped over 10,000 marine animals escape entanglement, while also establishing a database on seafloor pollution contributed to by over 70,000 divers that aids in critical marine research.
Ocean Conservancy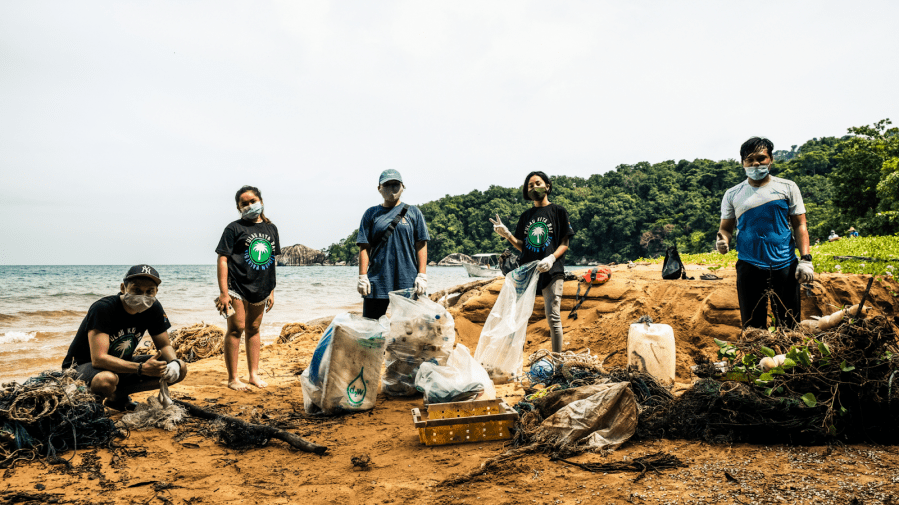 Every September, the Ocean Conservancy mobilizes millions of ocean cleanup volunteers from all around the world as part of their International Coastal Cleanup. Touted as the planet's largest annual preservation and protection event, the 2018 cleanup removed over 23 million pounds of trash in 122 countries in just one day. The rest of the year, the Ocean Conservancy works to solve some of the biggest threats facing our ocean today, including climate change, protecting the Arctic, sustainable fishing and ocean pollution. With its Trash Free Seas program, the conservancy conducts research to discover how trash is entering the ocean and improve waste collection in parts of the world most impacted by ocean pollution.
Coral Reef Alliance
The Coral Reef Alliance incorporates science and community engagement into programs that reduce direct threats to coral reefs and promote long-term protection solutions. Working in important reef regions like Hawaiʻi, Mexico, Belize, Guatemala and Honduras, the organization creates programs that monitor water quality, build and update wastewater treatment infrastructure, educate community members on reef-friendly best practices, and restore or reforest streams and watersheds.
Surfrider Foundation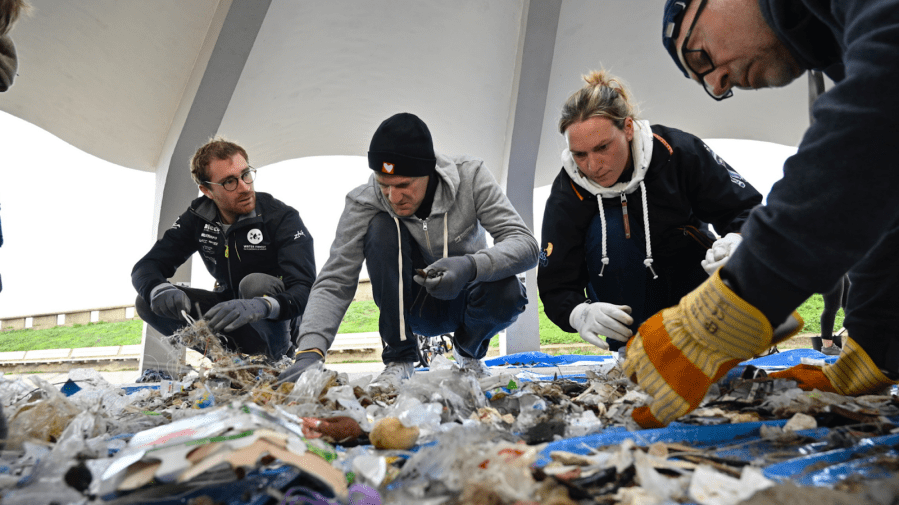 With 84 chapters of local volunteers, scientists and policy experts based in coastal cities all over the United States, the Surfrider Foundation already protects 56% of the country's coasts — but they have no intention of stopping there. The foundation organizes beach cleanups and advocates against single-use plastics to address the ocean litter issue but also employs other unique programs like the Blue Water Task Force, which tests ocean water to alert citizens and officials about water quality problems.
Reef Check Foundation
In 1997, the Reef Check Foundation conducted one of the first global surveys of coral reef health. While the initial survey gathered plenty of scientific research and evidence on the ocean pollution crisis, Reef Check quickly expanded their work by growing an additional group to collect data on California's vulnerable kelp forests and another to monitor climate change and ocean temperatures from over 90 different sites. Reef Check also developed the Dive into Science program to ensure the future of marine protection by providing youth and young adults from under-resourced and tribal communities with opportunities to pursue careers in ocean conservation.
Sustainable Surf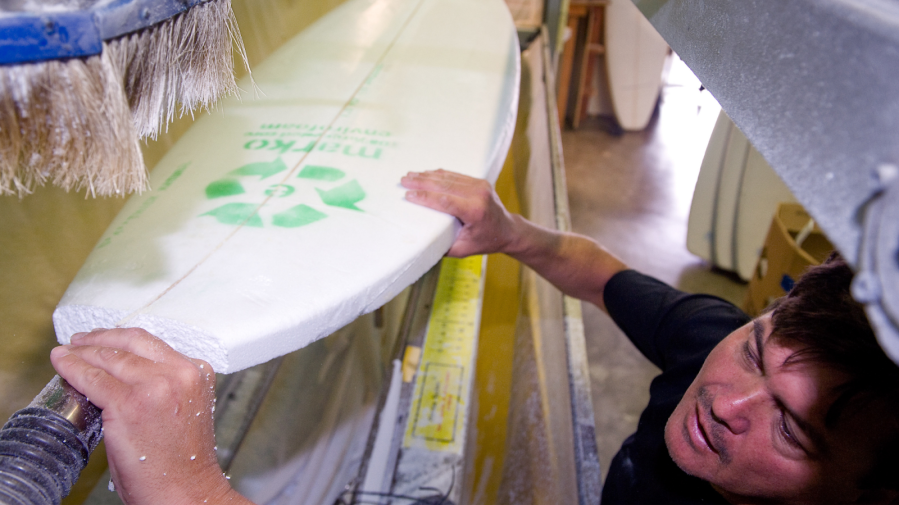 As the name suggests, Sustainable Surf utilizes the global appeal of surf culture to create incentives for a more sustainable future against climate change. The Ecoboard Project, for example, is designed to help surfers choose surfboards made with renewable materials that can reduce pollution and toxic impacts on the ocean environment. Or, board builders can learn about using material, such as plant-based resin, that qualifies them to produce Ecoboards themselves.
Marine Conservation Biology Institute
While other organizations may concentrate on cleaning up pollution that's already in the ocean, the Marine Conservation Biology Institute is specifically intent on leading conservation efforts that make it more difficult to pollute in the first place. The institute prioritizes creating a worldwide system of Blue Parks — highly protected areas established in parts of the ocean scientifically proven to create the most diverse abundance of marine life. In 2012, they developed a Marine Protection Atlas to track locations with the greatest conservation benefits using science-based assessments developed by leading ocean experts.