What Does Robert Half IT Staffing Do?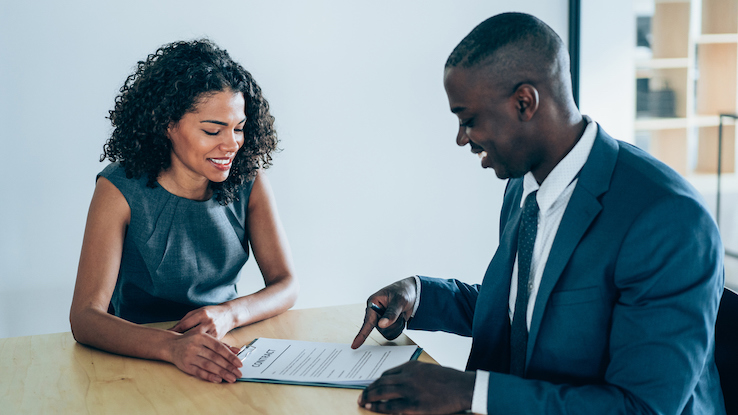 Since 1948, Robert Half has matched skilled job seekers with organizations that meet their employment needs. The brand has spent decades establishing strong relationships with small businesses and conglomerates alike, meaning you reap the benefits of all those connections when you utilize Robert Half's services to pursue a job. The company has maintained its reputation by offering personal service to clients on both sides of the transaction. If you're thinking of using Robert Half's services to find employment, take a look at what the IT staffing department does and what you can expect from the transaction.
What Is Robert Half IT Staffing?
Robert Half Staffing places IT professionals in appropriate roles based on their skill sets. It offers placement for both temporary and permanent half-time and full-time roles. Recruiters at Robert Half help companies hire for the following positions:
Applications architect
Big data engineer
BI analyst
Data scientist
Data security analyst
Database Administrator
Desktop support analyst
Front-end developer
Help desk technician
Information systems security manager
Mobile application developer
Network architect
Programmer analyst
Software/web developer
Systems analyst/engineer
If you have a professional background in any of these areas, you can apply for a position based on your career goals. For example, if you want a position with a set beginning and end date, you can select a contract position. If you're open to a full-time role, you can try for a contract position that has the potential to convert to full-time if it's a good fit. Robert Half IT staffing also places people in full-time roles, though these aren't as common to find through the agency. The team is known for advocating for compensation packages, and Robert Half also offers additional benefits to its contract and temporary workers.
How to Find Robert Half Staffing Jobs
Robert Half lists its open IT positions on the company website. Posted details about each job include location, compensation and responsibilities. The posts also detail the requirements needed, such as degrees and experience. In addition to applying through the job board, you can also upload your resume to be considered for jobs that match your skillset.
Are There Any Fees for Using Robert Half?
If you're wondering how much Robert Half charges, it helps to know that job seekers do not have to pay direct fees. However, employers pay fees for using the service.
The fee structure is somewhat fluid, and the cost depends on the role and industry. However, it generally works out to about three quarters over what the employer would have paid to hire you directly. For instance, if the standard hourly wage is $20 an hour for your services, the employer will spend about $35 an hour if they're working with Robert Half.
The wage covers the compensation and benefits for the employee, as well as agency fees. Employers who choose to hire a contractor typically pay about 33% of the employee's first-year salary for Robert Half's services. And while this may sound steep, consider how much time and money an employer would have to spend to hire just one candidate on its own. Employers choose Robert Half to save valuable resources and to increase their odds of hiring the right person for the job.