What Does SaaS Mean?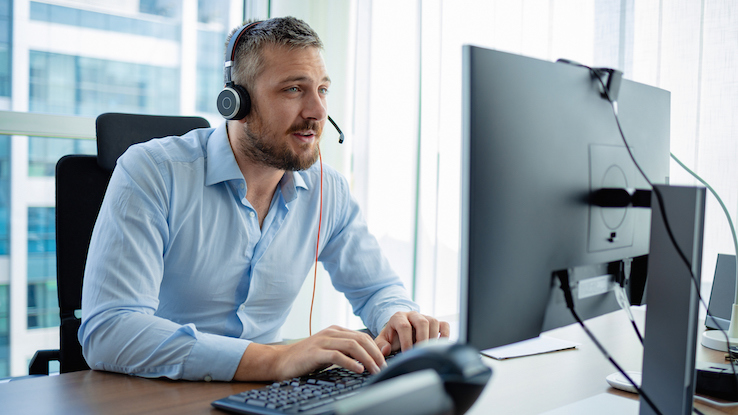 When it comes to managing business expenses and staying on top of technical developments, SaaS is increasingly popular. These software solutions are versatile, scalable and accessible. Plus, SaaS options usually cost far less than hosting similar applications internally.
While SaaS isn't exactly new, it's normal to be unfamiliar with the term. Here's a look at what SaaS is, how these software solutions work and other details to know.
What Is SaaS?
SaaS stands for "software as a service." Instead of downloading applications to devices and running them from those devices, SaaS describes cloud-based apps that connect users to the software resources over the internet.
One of the primary benefits of SaaS is that it lowers maintenance requirements for businesses. The SaaS provider typically handles updates and maintenance of the software. This limits the need for organizations to tackle complex technical or programming tasks. These solutions are popular with individuals and small businesses without tech teams because multiple aspects of managing the software are handled by third parties.
Typically, SaaS costs less, too. Many SaaS providers go with a use-based system for billing. Along with reducing the burden of license management, it aligns the expense with actual service needs. This makes SaaS scalable and affordable.
SaaS solutions may also go by other names. Some of the most common are hosted software, web-based software and on-demand software.
SaaS has been part of the software landscape since the first solution built from scratch was launched by Salesforce in 1999. However, the roots of SaaS actually date back to the late 1980s and early 1990s, when the advent of the world wide web in 1989 revolutionized connectivity and laid the groundwork for services like these.
How Does SaaS Software Work?
SaaS software works similarly to using a browser to connect to a website. It uses a cloud-based model, which is a fancy term for connecting to a computer or server hosted by another party that's off-premises.
Users access the SaaS solution through a portal — this can be a web browser or a similar application — and use the software that's hosted by the provider as they'd like. The core software isn't stored locally. Instead, it's housed on a cloud system that the third-party provider operates.
What Is a SaaS Platform?
A SaaS platform is a solution that distributes and manages cloud-based software and related services. It essentially serves as part of the software's core infrastructure. It offers a range of features and functionalities, along with access to several bundled applications.
Examples of Software as a Service
The world of SaaS is vast and features a wide array of applications and solutions. While many of these are mostly familiar to people working in certain industries, others are highly recognizable. In some cases, that's purely because the company behind the solution reached a particular height and became a household name. Others are popular with general consumers and not just businesses, making them more visible.
Here are a few examples of some of the more widely known SaaS solutions:
Amazon Web Services
Buffer
Canva
Dropbox
G Suite
HubSpot
Microsoft Office 365
Slack
Salesforce CRM
Ultimately, each of these solutions is cloud-based and limits the need for users to download software to their devices. That's why they all fall under the SaaS umbrella.