Where Are Volvos Manufactured?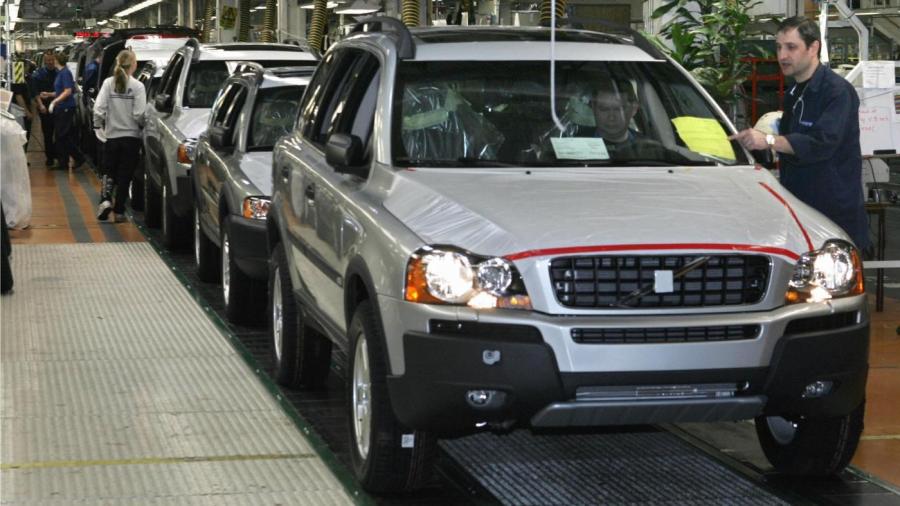 Most of Volvo's vehicles are produced in Sweden, where the company was founded. Other countries that produce Volvo vehicles include Belgium, Malaysia and China.
Volvo Car Corporation was founded in Gothenburg, Sweden, in 1927. It was part of the Swedish Volvo Group until it was purchased by Ford Motor Company in 1999. In 2010, Volvo Car Corporation was acquired by Geely Holding of China. Volvo's headquarters remain in Gothenburg, as of 2014, where the majority of their product development, marketing and administrative functions are housed. The headquarters of Volvo Cars China are located in Shanghai, China. In addition to manufacturing, the Shanghai location is also home to purchasing, sales, marketing and product development. The main production plants are located in Gothenburg and Ghent, Belgium. Engine parts and other components of Volvo vehicles have been manufactured in various cities in Sweden since the 1930s. Assembly plants are also located in Kuala Lumpur in Malaysia and the cities of Chongqing and Chengdu in China.
As of 2014, there are approximately 2,300 Volvo dealerships around the world. Those dealerships are divided among 100 countries. Volvo's largest markets are in the United States and China, making up approximately 14 percent of Volvo's sales volume in 2013. Sweden, the United Kingdom and Germany complete the list of Volvo's top five markets. Volvo holds a global market share of 1 to 2 percent with a sales total of 427,840 cars sold in 2013.