Delayed Stimulus Checks, EMPA and Everything Else You Should Know About the COVID-19 Relief Payments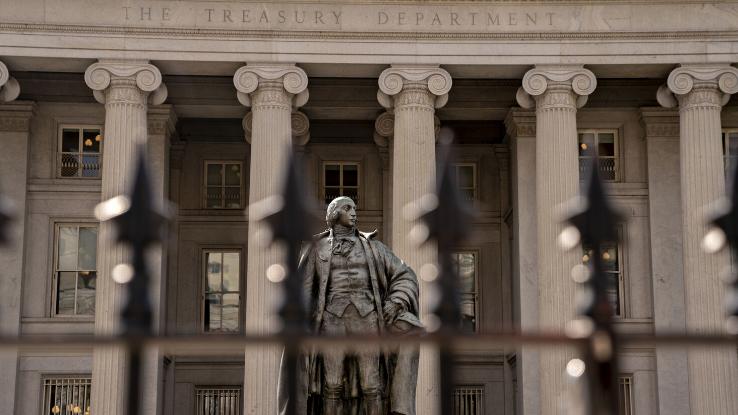 Editor's Note: This article addresses details related to the first round of stimulus checks that were distributed starting in March of 2020 as a provision of CARES Act legislation. To learn up-to-date details about the first round of 2021's stimulus checks and the American Rescue Plan Act, see this article.
Over the course of the last six weeks, unemployment rates have risen sharply, and as April comes to a close, roughly 30 million Americans have filed for unemployment. Needless to say, the COVID-19 pandemic and its far-reaching ramifications have left many jobless Americans wondering how they will pay their bills, afford essentials like groceries and take care of their families. To further assist Americans who are dealing with financial hardships in the wake of the novel coronavirus pandemic, federal lawmakers enacted a $2 trillion economic stimulus package on March 27 that allowed for most Americans to receive checks of up to $1,200 to help navigate the COVID-19 pandemic fallout.
Who Is Eligible for the Stimulus Checks?
Single adults who reported adjusted gross income of $75,000 or less on their 2019 tax returns are set to receive the full, one-time $1,200 payment, whereas married couples who filed jointly and make less than $150,000 will receive $2,400 as well as an additional $500 for each child under the age of 17. Payments for individuals will shrink by $5 for every $100 earned that exceeds the $75,000; for couples who filed jointly, that reduction will start at $150,000.
According to the American Association of Retired Persons (AARP), individuals who are collecting Social Security benefits for retirement or for disability or Supplemental Security Income (SSI) will still be eligible for stimulus payments. Low-income Social Security recipients will receive the full $1,200 check if they filed with income of $75,000 or less in 2019.
To further complicate matters, if you are an undocumented immigrant living in the U.S. or if you are a U.S. citizen married to someone who is an undocumented immigrant, you are ineligible for the federal payments. According to The New York Times, roughly 1.2 million American citizens are married to undocumented immigrants. If mixed-status couples file separately, the partner who is a citizen may still qualify for benefits. However, filing jointly is a way for mixed-status couples to prove the legitimacy of their marriage and gain the undocumented partner legal status, so this fact probably won't help too many mixed-status American families who are struggling as a result of the COVID-19 shutdowns.
When Will You Receive Your Stimulus Check?
In mid-April, the Internal Revenue Service (IRS), a bureau of the Department of Treasury, began processing stimulus checks. So far, roughly 90 million Americans have received their payments, and as of April 24, 2020, the IRS has paid out roughly $157.96 billion — more than half of the $290 billion that was set aside for Americans as part of the $2.2 trillion CARES Act. If you file your federal income taxes each year and use direct deposit for those potential tax refunds, you most likely received your stimulus check as soon as payments started and without any issues.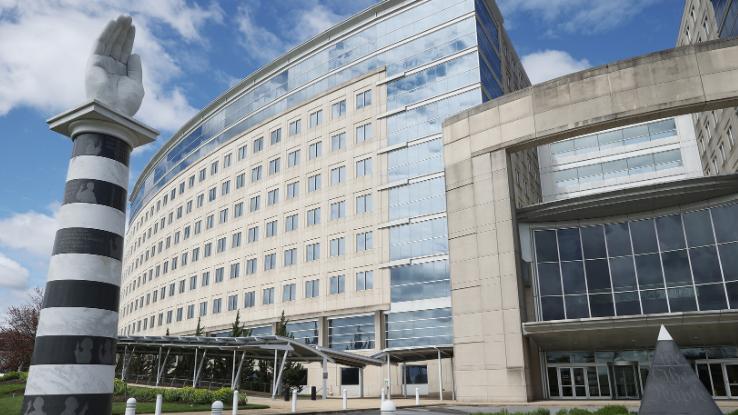 But for many Americans, coping with the financial consequences of COVID-19 without that stimulus check is still a reality. The Washington Post reports that "Many still waiting for their $1,200 payment are low-income veterans and Social Security beneficiaries." Even more bizarre, the IRS is leaving millions of Americans in the lurch while depositing checks into the accounts of deceased taxpayers. So, why the delay?
Bank Account or Direct Deposit Issues: According to MarketWatch, approximately 14 million Americans don't have bank accounts — that's about 6.5% of households. If you are one of those 14 million Americans and have the ability to do so, the Federal Deposit Insurance Corporation (FDIC) suggests opening a bank account to receive the stimulus money in a more timely fashion. (A bank account might also help you bypass check-cashing fees.) Even if you don't make enough to file tax returns, you can submit your information after opening a bank account via the Non-Filers IRS webpage. If you file taxes but do not provide the IRS with your banking information — small business owners and those who are self-employed often owe money and don't provide direct deposit information — you can still submit direct deposit information through Get My Payment, an IRS tool that updates once per day, overnight.
Snail Mail Delays: If the IRS doesn't have your banking information on hand, you will likely receive a paper check. In fact, the IRS plans to mail about 5 million checks each week for up to 20 weeks, meaning folks will receive their payments in phases. Those with the smallest incomes will receive checks earlier in the process.
You've Been Claimed as a Dependent: If you're a young adult, you may be missing out on the stimulus payments because your parent or guardian has claimed you as a dependent. MarketWatch explains that "the IRS counts a dependent as age 17 and under. But if the IRS is only reviewing a 2018 return, it could be looking back at a point in time when someone was a high school senior when now they're in college." A shining light for some young people: If a young adult was claimed as a dependent this year, but nobody can claim said young adult next tax season, they may be eligible for a $1,200 check.
Immigration Status: While undocumented immigrants (and, potentially, their spouses who are citizens) are not eligible for stimulus payments, legal permanent residents — or green card holders — are eligible. However, if your green card application is pending, you unfortunately won't be getting a check any time soon: The U.S. Citizenship and Immigration Services (USCIS) field offices are closed through June 3 due to the pandemic. Additionally, if you are married to a green card holder, you will receive a payment if you were living in the U.S. and received permanent resident status yourself before the marriage, but if you married a green card holder after arriving in the U.S., you are not eligible.
Debt Collectors and Glitches: Unfortunately, the wording of the CARES Act does not prevent private debt collectors from taking stimulus checks once they hit recipients' bank accounts. While some debt collectors claim to be acting with "compassion" during these challenging times, approximately 10 states as well as Washington D.C. and several cities and counties are enacting orders to prevent debt collectors from seizing stimulus checks. As for glitches, if you use a tax preparer like H&R Block and Jackson Hewitt, you may have opted to have your money loaded onto a debit card in the past. These prepaid cards can be used for stimulus checks too, but this complicates things as the IRS might not be putting the payment in the right account.
Note: Supplemental Security Income recipients and veterans who don't normally file taxes have until May 5 to input dependent information in the IRS's non-filer tool, so they can receive the additional $500 per dependent this year.
As the COVID-19 Pandemic Continues, Will There Be Another Round of Stimulus Checks?
While the one-time $1,200 relief check certainly helps, unemployed Americans feel that it won't go far enough to mitigate the financial burdens caused by the COVID-19 pandemic. In a recent survey conducted by SimplyWise, 63% of Americans will need another stimulus check within the next three months. With May bills looming and no real end in sight to the novel coronavirus precautions, there seems to be some hope for another round of payments.
In April, Reps. Ro Khanna (D-Calif.) and Tim Ryan (D-Ohio) proposed the Emergency Money for the People Act (EMPA), which would provide stimulus payments of $2,000 a month to qualifying U.S. citizens and residents over the age of 16 who earn less than $130,000 annually. After the first six months of relief, the program could be renewed until the unemployment rate reaches pre-novel coronavirus levels. Like the CARES Act, EMPA would use adjusted gross income from 2018 or 2019 tax returns, but the new act also aims to be more inclusive by accounting for students and dependents in a more thoughtful way. But would more relief mean more delay-related stress and opportunistic debt collectors? Not necessarily. Unlike CARES, EMPA would allow funds to be distributed by more 21st century payment platforms, like Venmo and PayPal. It's impossible to predict the likelihood of this passing until after Congress resumes its session on May 4.