Understanding SSI: Supplemental Security Income Basics for New Applicants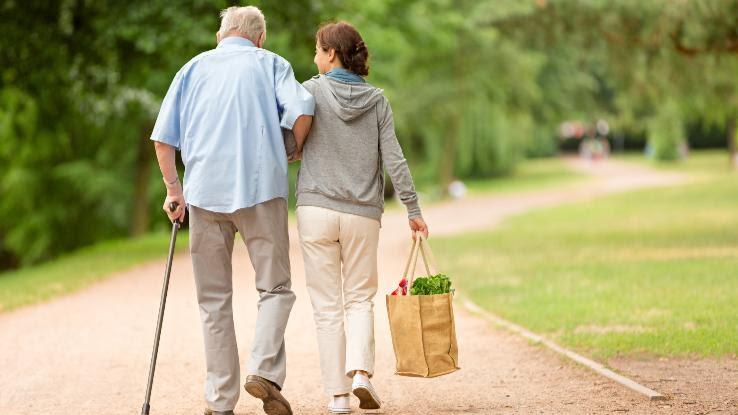 While you've likely heard of Social Security (SSA) payments and may be slightly familiar with some of their core principles, there's a separate program called Supplemental Security Income (SSI) that provides assistance to certain U.S. citizens and can sound quite similar. While the same government agency — the U.S. Social Security Administration — runs both programs, SSI is different from Social Security in a number of key ways. We'll take you through an overview of what SSI is, who qualifies and how it differs from Social Security in general to help you better understand this financial program.
What Is SSI?
SSI is a need-based government program that provides financial assistance to elderly, disabled and blind citizens who have limited incomes or few financial assets. It's a sort of government safety net that's accessible to people who are unable to work because of their age or because they live with a disability. Children who are blind or who have disabilities can also receive SSI.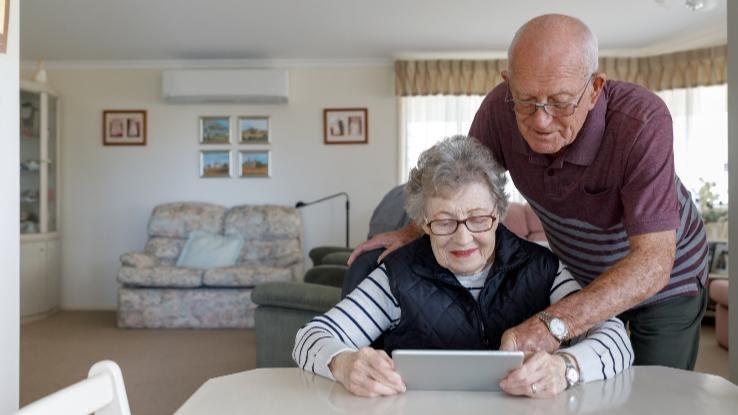 In many states, people who qualify for SSI benefits are also eligible for Medicaid — a state-run healthcare program designed for people with low income levels — to help pay for healthcare-related costs. They also generally qualify for food assistance. In some states, an application for SSI also automatically serves as an application for food benefits and for Social Security.
In addition to the money that SSI recipients receive from the federal government, most can also collect additional money from their states as supplemental income. Exactly how much extra money states add onto federal SSI benefits varies from state to state. There are even a few states that offer no extra money at all.
As mentioned, while SSI and Social Security are different programs, it's possible to be eligible for both. Let's take a look at exactly how the two programs are alike and the ways in which they differ.
How Does SSI Differ From Social Security?
Social Security benefits differ from SSI because they largely depend on work history. Recipients become eligible for Social Security benefits by paying Social Security taxes, which are usually taken from their paychecks, for a certain length of time. The money workers pay into Social Security is sort of like a government-sponsored retirement account, except that it's a "pay as you go" system. This means that people who are working today fund Social Security payments that eligible recipients receive today.
SSI benefits, on the other hand, have nothing to do with work history. They can be administered to recipients who have never worked at all and haven't paid Social Security taxes. Whether or not someone qualifies to receive SSI benefits is based on other factors, such as having limited income and an inability to work. People who did work enough to get Social Security benefits, but who receive very low payments, may also be eligible for SSI. If this is the case, they may qualify to collect from both programs.
Another primary difference between Social Security and SSI is that they're funded in different ways. The money that recipients get from Social Security benefits comes from taxes that they and other workers have paid via payroll taxes. This means money was withheld from their paychecks while they were working, and it funded Social Security. The money that SSI recipients get, however, comes from the U.S. Treasury's general funds, which consist of money collected from personal income, corporate and other types of taxes.
Who Qualifies for SSI?
As SSI is a needs-based program, people must meet certain eligibility requirements to be approved to receive SSI benefits. In order to qualify, you must: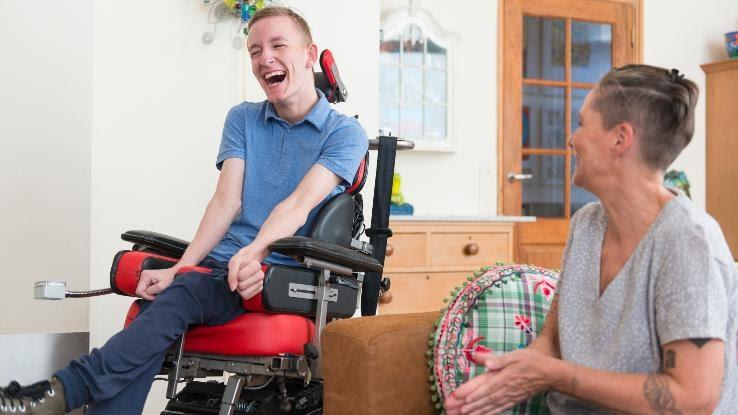 Be either totally or partially blind, be at least 65 years old or have a medical condition that makes you ineligible to work and that's also expected to last at least a year or result in death
Have limited income or resources (qualifications for "limited income" vary from state to state)
Be a U.S. citizen or national or a qualified alien
Currently reside in one of the 50 states, the District of Columbia or the Northern Mariana Islands
Not be absent from the United States for more than 30 consecutive days
There are, however, different rules for children under 18 who may qualify for SSI benefits. In order for a child's family to qualify, the child must:
Not be working or earning more than $2,190 per month (in 2021) if they are blind
Not be working or earning more than $1,310 per month (in 2021) if they are not blind
Have a medical condition or conditions that result in "marked and severe functional limitations" and severely limit the child's activities
Have a condition(s) that has disabled them or is expected to keep disabling them for at least 12 months or that is expected to result in death
In addition to these conditions, SSI takes into consideration both the income and resources of the child and any family members they live with. If the child's medical treatment is covered by health insurance and they're in a medical facility, SSI benefits may also be limited.
How to Apply for SSI Benefits
If you want to apply for SSI benefits, you can now complete a large part of the process online. If you'd rather apply in person, you can set up an appointment by calling 1-800-772-1213. Parents are allowed to apply on behalf of children with disabilities who are under age 18. In some instances, third parties may even be able to help with a child's application.
There will be some items that you'll want to make sure you have on hand during the application process. If there's any information you can't provide, your local Social Security office can usually help you. You will need:
Your Social Security card or other proof of your Social Security number
Your birth certificate or another document that proves your age
Information about your living situation, such as your mortgage, lease or rental information as well as your landlord's name
Documents that show proof of your financial situation, including payroll slips, insurance policies, bank books and information about all of your assets
Contact information for the doctors, hospitals or clinics from which you receive treatment (if you have a disability)
Proof of your citizenship status
Either your checkbook or your bank or credit union account numbers so you can receive your payments via direct deposit if approved
If you're applying because you have a disability, you can apply for both SSI and Social Security Disability Insurance online at the same time if:
You're between 18 and 65 years old.
You've never been married.
You're a U.S. citizen and live in one of the 50 states, the District of Columbia or the Northern Mariana Islands.
You've never applied for or received SSI payments before.
For more information, visit the Social Security Administration's disability information page or call 1-800-772-1213 to set up either an in-person or telephone appointment. Blind people or people with disabilities who are able to work may also be eligible for access to free programs and training to help with job searches. For more information about SSI and related programs, visit the Social Security Administration website.