Can a Software Bootcamp Really Help You Get an IT Job?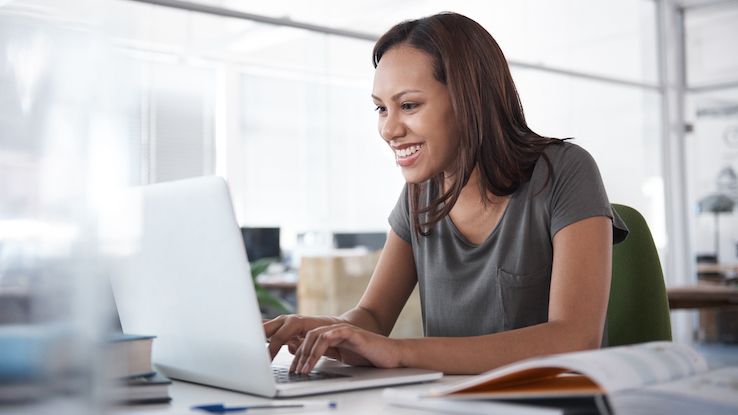 In our increasingly digital world, software developers and coders are highly sought-after across a variety of different industries. If you're thinking of pursuing a career in one of these fields, though, there's some important foundational knowledge you'll need to gain before you start applying for jobs. In the past, many developers gained this knowledge by attending college — but things are a little different these days.
Not everyone who's interested in software development needs to pursue a college degree. A new type of training program — the software boot camp — has emerged to educate incoming developers. These boot camps offer an alternative to the four-year degree plan by providing an intensive, short-term education for people who want to study coding, development and other jobs in the tech field. But are they really a viable alternative? Here's what you can expect to learn in a software boot camp, how it affects your job prospects and how to pick your ideal program.
What Is a Software Boot Camp?
Software boot camps are programs that offer short-term training in software development, coding and other tech-industry subjects. They offer an alternative to the traditional college course — securing a four-year degree in software development or a related field — through a short training course in web development, online security, software design or similar topics. Rather than engaging with academic materials about programming, software boot camps combine education with experience, giving you the chance to learn practical skills that you can apply to your field. Unlike a four-year degree, many software boot camps take just a few months to complete, with the average length of a full-time program clocking in at 15 weeks.
Software boot camps are designed to help graduates become employable straight out of training. They keep up with trends in software development and regularly adapt their curriculums to benefit participants with current information. Some software boot camps are available through universities, while private companies run others. The majority include both group and individual study modes, with instructor-led coursework, independent projects and assignments, and homework.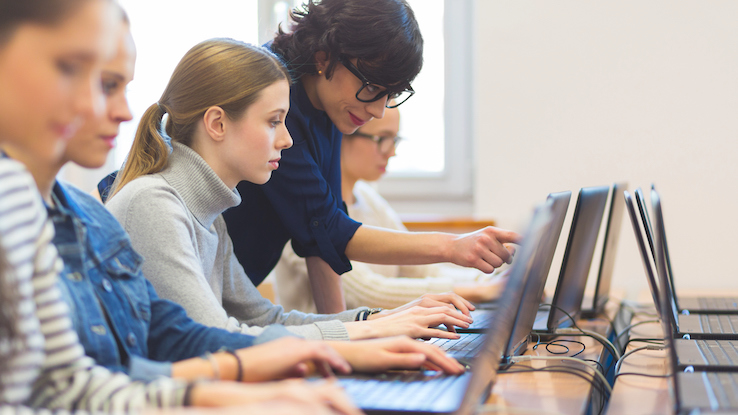 Because they're so short, these boot camps are rigorous, and you have to be prepared to engage with a lot of information quickly. Still, boot camps are created to prepare people at a variety of skill levels for entry-level software development positions. If you have the drive to learn and grow, you can do well in the intensive setting.
What Can You Expect to Learn?
Software boot camps focus on preparing you to enter the field, whether you'll be working as a coder or developer or in another tech branch. They'll help you become familiar with relevant marketable skills and common software and programs you'll engage with daily. These boot camps work to inform you about the entire field of software development and provide you with up-to-date knowledge on the required skill set to succeed. Some of the skills you might hone in a boot camp include:
Full-stack web development: Web development is the most significant area of study in a software boot camp. You'll learn how to make your own website, write code, withdraw data from a site, alter a webpage's structure and do much more. You should get the chance to work with popular web development programming and framework sites and apps, such as Express, Django and Ruby on Rails.
Computer language proficiency: Computers and software programs have their own languages, and anyone planning to go into software development or coding needs to know them. JavaScript, HTML and CCS are three popular programs for interpreting and altering a computer's language. Boot camps can help you become comfortable navigating these applications.
Troubleshooting: When working with digital software, you're bound to run into bugs, insecure codes and similar issues. Software boot camps should prepare you to manage bugs that pop up, repair codes and get any software to reach its peak performance.
Do Software Boot Camps Improve Your Job Prospects?
Research has shown that software boot camps positively correlate with employment, meaning they can increase your chances of landing a job. According to a Course Report survey, 83% of software boot camp graduates found employment in fields that required their acquired skill sets. They also saw an increase of 51% in their salaries. Participants who spent more time in a boot camp seemed to enjoy greater salary benefits. When deciding between a shorter or longer program length, this is something to consider. However, no matter the length, it's clear that a software boot camp can increase your marketability with similar success to a traditional college degree.
Some popular jobs for people who graduate from software boot camp are:
In addition to providing you with marketable skills, software boot camps prioritize networking. Helping graduates secure jobs reflects positively on a program's reputation. You'll likely have access to a panel of networking resources. Programs may have specific career advisors or counselors to help you scout out potential jobs in your area related to your new skills. You should feel empowered to use these available tools and connect with potential employers who cross your path. All in all, the connections you make are equally as important as the education you receive, so make sure you stay open to all opportunities!
How to Choose Your Ideal Software Boot Camp
It's important to choose a software boot camp that matches your needs. Before you make your decision about a boot camp, consider what level you're at regarding software knowledge and what you hope to get out of attending. Programs do exist for complete beginners, and some also serve those with field experience, a college degree or other technical training. Additionally, some software boot camps address general software development, while others are geared specifically towards web design, coding or other relevant tech fields. Considering your intended career may help you choose a boot camp geared towards your interests.
Something else to consider is whether or not you want to attend a program in person or online. You'll want to consider your learning style and think about whether or not your current lifestyle can accommodate the time management skills you'll need to take the program virtually versus in person. Your needs for flexibility, community and instruction assistance should all factor into your choices.
You'll also want to figure out what program fits your schedule. While full-time programs will help you finish faster, there are also part-time programs that double your length of study. If you're planning to continue working at your current job while you're enrolled, you may want to take advantage of part-time options. Ultimately, if you find a program that matches your work capacity, learning style and objective outcomes, you'll get the most out of the intensive boot camp curriculum.