What Are Some Sample Pest Control Exam Questions?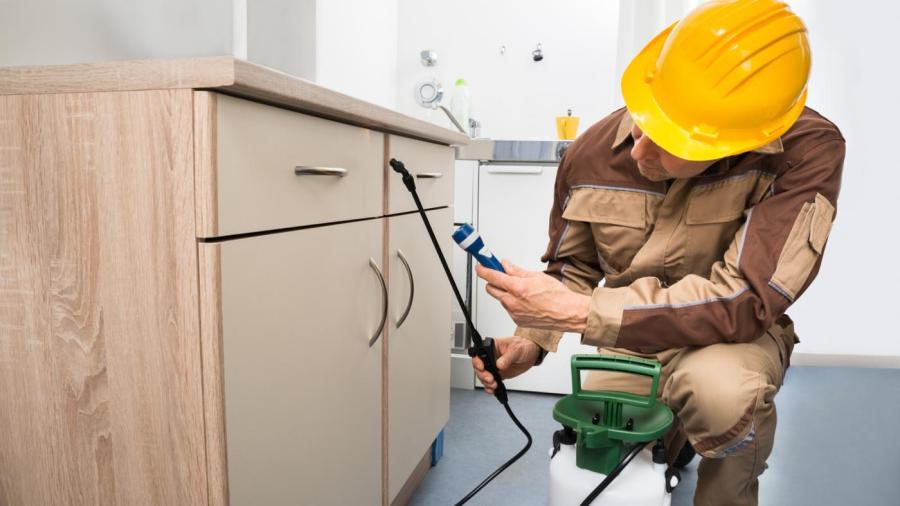 Some pest control exam questions ask candidates to list common signs of pest infestation, the chemical families of pesticides, laws regarding pesticide spills and leaks, and first-aid procedures for pesticide overexposure. The exam assesses the candidates' knowledge of pests, pesticides and their applications.
The Structural Pest Control Board administers the examination for pesticide applicator licenses in the United States. The exam tests candidates on their knowledge of pest location, pre-application assessment procedures, treatment methods, site preparation and safety procedures for handling pesticides. The pest location segment tests candidates on the typical harborage areas of pests in different life stages and on the structural or construction deficiencies that attract pests.
The pre-application assessment segment gauges the candidates' knowledge of the standard procedures that applicators must take before fumigation. Questions under this segment ask about the effect of different pesticides on surfaces, state laws governing pest control operations and techniques for mixing pesticides. The treatment method segment asks about the toxicity and residues of pesticides, as well as the impact of temperature and ventilation on pesticides. Under the site preparation and treatment segment, candidates answer questions on pesticide application equipment, methods for preparing areas and cleanup procedures. The exam also assesses candidates' knowledge of the safety procedures involved in pesticide application and the symptoms of overexposure.