What Does Office Depot Sell?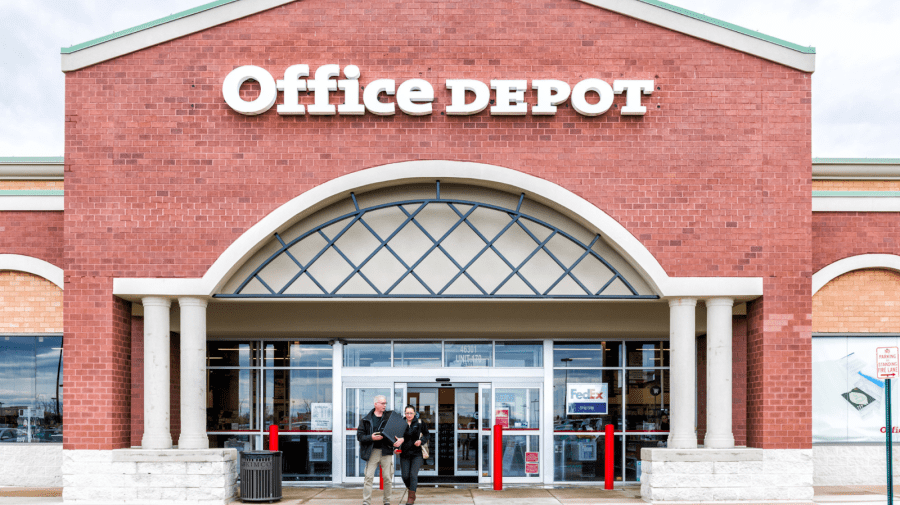 Office Depot has been a staple in its field since 1986, when its first store opened. When you need items for the upcoming school year or your office, searching for "office supplies depot" is a common place to begin. However, it also yields a ton of results, which may leave you wondering if Office Depot is best for your needs.
Ultimately, Office Depot carries a wide range of products, but that doesn't mean it's perfect for every situation. If you're trying to choose a retailer, here's what you need to know about Office Depot.
Does Office Depot Have School Supplies?
Yes, Office Depot does carry school supplies. Generally, you can find practically anything a student may need. Along with basics like pencils and notebooks, you can also find graphic calculators, printers, scanners, and computers.
Additionally, Office Depot — like many other retailers that offer school supplies — has a massive back-to-school sale every year. In 2022, you could get up to 60 percent off of best-selling items in this category. Plus, you can shop by grade level on the website, making it easier to find the right products for your needs.
Are Office Supply and Office Depot the Same?
While they aren't the same, OfficeSupply.com is currently owned by Office Depot. Office Depot acquired the e-tailer in 2019, putting them both under the same broader operational umbrella.
However, they generally function as independent stores. Each has its own leadership team, employee base, customer service process, and prices. As a result, a purchase made at OfficeSupply.com differs from heading to the Office Depot website.
Does Office Depot Carry USPS Packaging Supplies?
Yes, Office Depot does carry USPS packing supplies at many of its locations. For example, store locations may have Priority Mail Flat-Rate boxes or envelopes. Additionally, you can ship the items out from the store, limiting the need to head to the post office to get your mail on its way.
Office Depot locations typically sell regular stamps, too. Plus, if you can't get a flat-rate box that meets your needs from the USPS selection, the retailer sells traditional shipping boxes, tape, and packing materials. Some stores even have packing services where an employee will box up your items for you, potentially saving you from having to purchase more packing materials or tape than you'd otherwise need.
Does Office Depot Have Art Supplies?
The retailer does have a limited selection of art-related products. For example, the retailer stocks colored pencils, markers, crayons, construction paper and poster boards.
It's also possible to shop for some art-making paints — including watercolor, acrylic and tempera — and brushes, though the product lines are mainly geared toward younger children. If you're looking for higher-tier paint for art projects, you may want to try a craft store instead.
Does Office Depot Have Cleaning Supplies?
Yes, Office Depot does carry cleaning supplies. The selection is mainly geared toward business needs, so the product offerings may not be as extensive as you'd find at some other retailers. However, you can cover most areas of your home with what's available. For example, you can get kitchen and bathroom cleaners, floor cleaners, laundry detergents, dish detergents and even vehicle cleaners at the retailer.