What Newspapers Does Rupert Murdoch Own?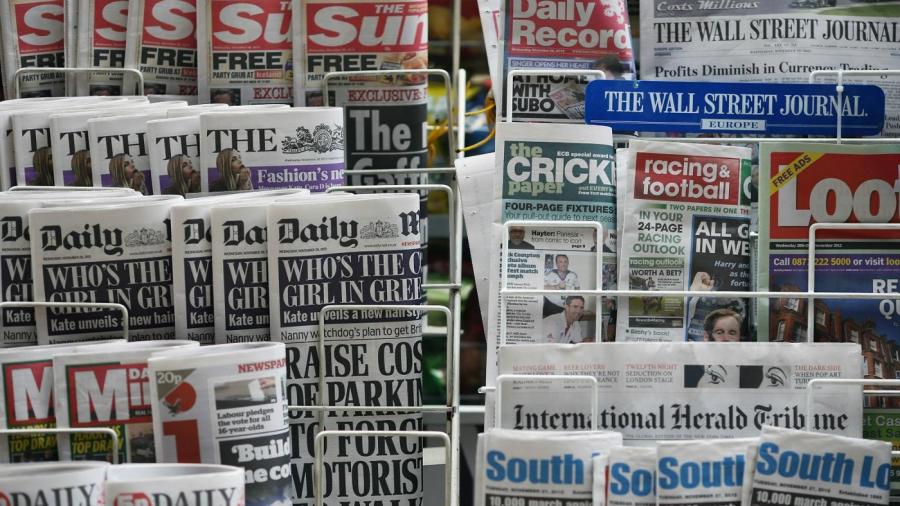 Rupert Murdoch owns 150 newspapers in Australia, three national newspapers in the United Kingdom and the Wall Street Journal and New York Post in the U.S., Voice of America reported in 2011. Murdoch owns properties that supplement these publications, including Community Newspaper Group and several Dow Jones information services. In addition, he owns several media outlets and 20th Century Fox Film Corporation.
Most of Murdoch's publications are in his native Australia. In the 1970s, the media mogul began buying newspapers in the United States. In 1953, when Murdoch was 22, Murdoch's father suddenly passed away, and he took over ownership of Adelaide's News and Sunday Mail publications.
Murdoch's first American acquisition was the San Antonio News in 1973. The mogul created the American tabloid The Star in 1974 before purchasing the New York Post in 1976. More American publications followed, such as the Chicago Sun-Times, Village Voice, TV Guide and New York magazine.
Murdoch's News Corp owns Harper Collins publishers, Fox Broadcasting Company, Fox Sports and Fox News Channel. The magnate also owns portions of Hulu, AskMen, IGN Entertainment, News Outdoor and the National Rugby League. Murdoch owns media outlets all over the world, despite a scandal in 2011 in Great Britain involving the hacking into cell phones of private citizens by employee of one of his publications.