Meet the First Faces of the American Women Quarters Program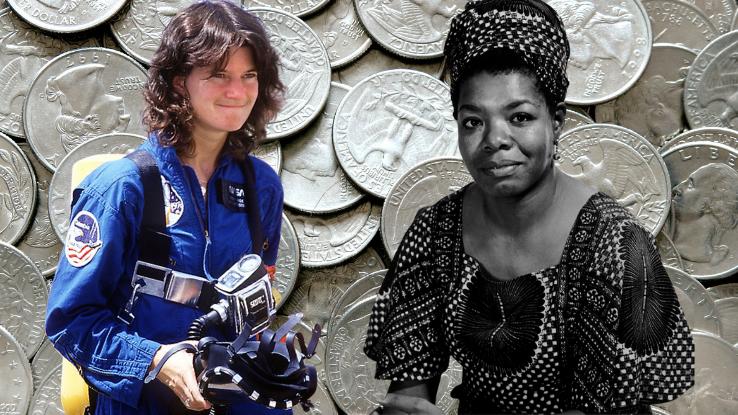 On April 20, 2016, former U.S. Secretary of State Jack Lew announced plans to print $20 bills featuring Harriet Tubman's face instead of Andrew Jackson's. When that Obama-era policy announcement didn't come to fruition in the Trump era, people were upset and confused.
As the debate over whether or not a new bill design would be ready by its projected 2020 release rolled on, the U.S. Mint made an announcement of its own: the Circulating Collectible Coin Redesign Act of 2020. This enables the U.S. Mint to create limited edition coins that pay homage to something specific in American history. Instead of commemorating the 50 states or a single event like it's done in the past, the Mint is planning to release new quarters that will feature women who have impacted the U.S.
Of all the different U.S. dollar bills and coins, only Pocahontas, Martha Washington, Susan B. Anthony and Sacagawea have been featured — most U.S. currency depicts profiles of former presidents. The Mint's new quarters will feature women who have made important contributions to American culture, civil rights, art, entertainment, STEM and more. From 2022 to 2025, up to five women will be featured on the tail ends of U.S. quarters.
The first two women slated to appear on the new U.S. quarters are Maya Angelou and Sally Ride. One a writer and one a space explorer, these women will be the first of their disciplines to grace U.S. money — and their stories and contributions to American history show why it's vital to honor them.
Who Is Maya Angelou?
Maya Angelou was a poet and civil rights activist. Born Marguerite Annie Johnson in St. Louis, Missouri, in 1928, Angelou went on to publish poetry collections, memoirs and essays until her death in 2014. In the 1960s, Angelou was a critical organizer for the civil rights movement and worked among legends like Martin Luther King and Malcom X.
Throughout her career, Angelou received numerous honors for her writing. The author wrote about her personal life and struggles, but her writing also celebrated race, womanhood, relationships and other topics. Her first memoir, I Know Why the Caged Bird Sings, is often credited with changing autobiographies forever. In 1972, Angelou won a Pulitzer Prize in literature. In 2010, she received the Presidential Medal of Freedom.
Angelou has also won Grammy awards for audio performances of her work, was awarded numerous fellowships and grants, has been commemorated on U.S. stamps and has received many other honors for her achievements. Her presence on the U.S. quarter will hopefully inspire people who are unfamiliar with Angelou's work to learn more and even read some of her works.
Who Is Sally Ride?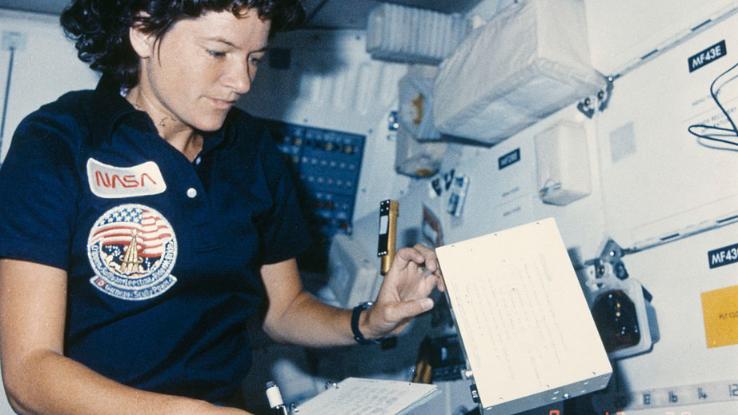 If you don't know who Sally Ride is, let's just say she's out of this world. Sally Ride was the first American woman to travel into outer space and the third woman in the world to do so. Growing up, Ride's key interests were science and tennis. She was a nationally ranked tennis player at one point and earned her PhD in Physics prior to becoming an astronaut. Her first mission was STS-7 on the shuttle called the Challenger. Ride ultimately spent 343 hours in space.
Many believe that Ride is the subject of the popular Wilson Picket song, "Mustang Sally." In the musical hit, a lyric reads, "ride, Sally, ride," which sounds like it could be the perfect anthem for the first American woman in space. However, that song was released in 1967, a decade prior to Ride's astro-achievements.
In addition to her pioneering contributions to the U.S. space program, Sally Ride is also a historic figurehead for the queer community. After divorcing fellow astronaut Steven Hawley in 1987, Ride entered a new relationship with the professional tennis player Tam O'Shaughnessy. The two met when they were younger when Ride was still playing tennis and were together for 27 years. Together, the couple wrote six children's books and founded the nonprofit education organization Sally Ride Science.
After voyaging through space, Sally Ride stayed active in the STEM world. She was a member of the commission that investigated the Challenger shuttle explosion and was also involved in NASA outreach programs that worked with elementary school students. Sally Ride Science, which Ride started in 2001, carries on her legacy by creating more science programming and publications for younger students, especially girls.
Can a New Quarter Design Change a Culture?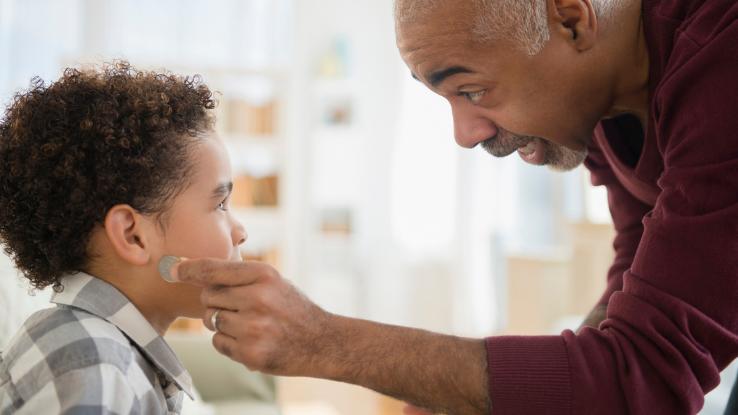 After Angelou and Ride, the next women depicted on U.S. quarters will be Wilma Mankiller, a Cherokee Nation Chief; Nina Otero-Warren, a suffragette like Susan B. Anthony; and Anna May Wong, a Chinese film star. A lot of people pay for things with their phones and cards today, but we recommend paying for a few things with cash so you can see these new coins.
Putting women on currency is an uncharted effort for the U.S. Mint, but it's a necessary one. Like featuring folks on postal stamps, it's a way to honor, pay tribute and draw attention to different people. It becomes a point of pride for a nation, and it's an important step that the U.S. Mint is expressing pride in these trailblazing women.
It's important that women are starting to appear more frequently on U.S. currency, but the scope of our pride and appreciation for women shouldn't end there. Representation matters, and young girls may learn that they could change the world just by looking at a quarter: "Generations to come will look at coins bearing these designs and be reminded of what can be accomplished with vision, determination and a desire to improve opportunities for all," Alison L. Doone, the Mint's acting director, explained in a statement. However, women traditionally make less money in the workplace and their bodies are more frequently targeted by legislation than men. Valuing women of history may be a great first step towards treating all women with value today.