The Most Expensive Divorce Settlements Ever Made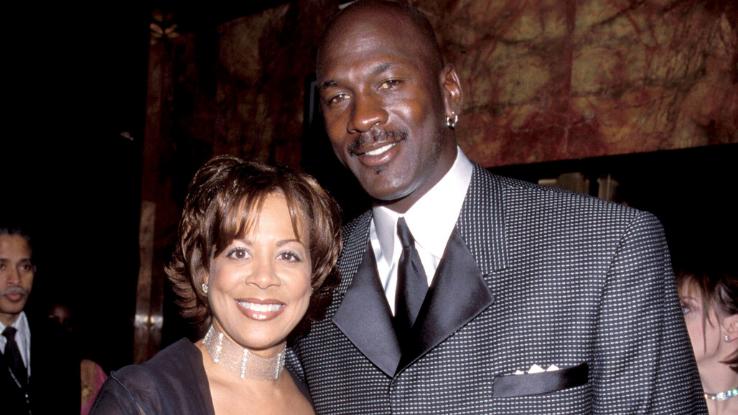 Divorce is never a positive experience for anyone. Couples try to work it out, but splitting up is sometimes the only answer. Aside from the misery of the partners, any children involved face substantial life changes. Overall, it takes quite an emotional toll, but what about the financial fallout?
For the rich and famous, divorces often turn into frantic scrambles to walk away with the most cash and assets. With careers that often earn them millions, celebrities tend to have a lot more on the line financially. Let's take a look at some shockingly high divorce settlements that set some ex-spouses up for life — and beyond.
35. Slash and Perla Ferrar, $6.6 million
In 2001, Guns N' Roses guitarist Slash wed Perla Ferrar in Hawaii. After divorcing his first wife Renée Suran back in 1997, the musician believed he had found the woman of his dreams in Ferrar. The couple had two boys together: London Emilio and Cash Anthony.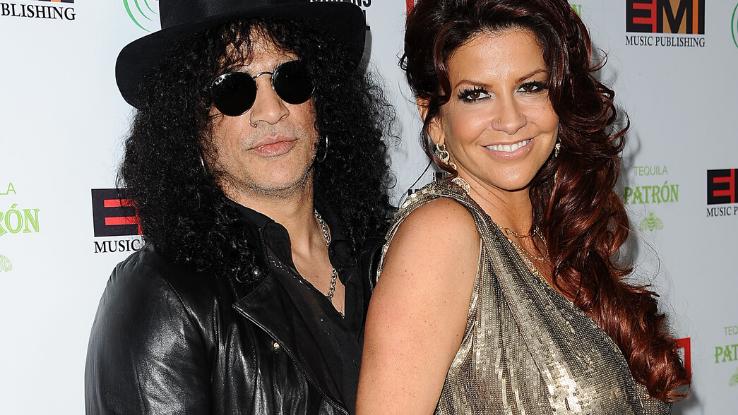 In 2010, Slash filed for divorce but later changed his mind. Four years later, the musician officially divorced Ferrar after 13 years together. In the settlement, Ferrar gained $6.6 million, plus monthly spousal and child support. Their two sons also got a piece of the settlement. For 20 years, they earn 0.09% of Slash's annual income.
34. Lionel Richie and Diane Alexander, $20 million
While married to high school sweetheart Brenda Harvey, Lionel Richie cheated with Diane Alexander. After Richie's divorce from Harvey, Alexander officially stepped in as his new leading lady, and the two tied the knot in 1995. They increased their family with son Miles and daughter Sofia.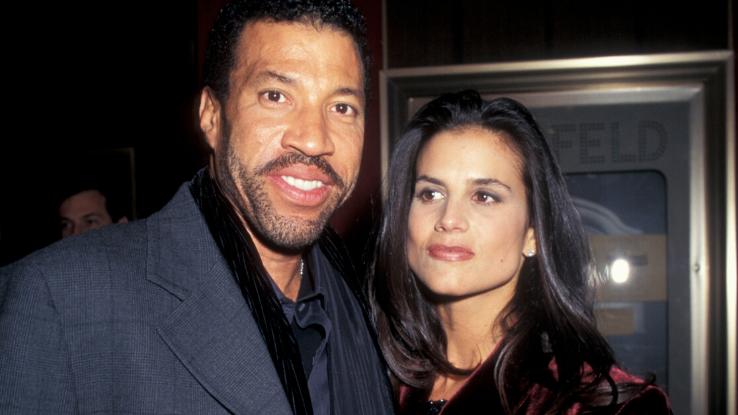 In 2003, Alexander and Richie called it quits after eight years of marriage, and Richie was forced to hand over $20 million to Alexander. In her alimony petition, she claimed she had monthly allowances for pedicures, clothes and foot massages. In a bizarre twist, she also gained $100,000 per year for plastic surgery.
33. Mick Jagger and Jerry Hall, $25 million
Rolling Stones' singer Mick Jagger's relationship with model Jerry Hall proved to be an interesting one. In 1990, the two had an unofficial wedding ceremony in Indonesia. While living in London, they had four kids together, including models Georgia May and Elizabeth Scarlett.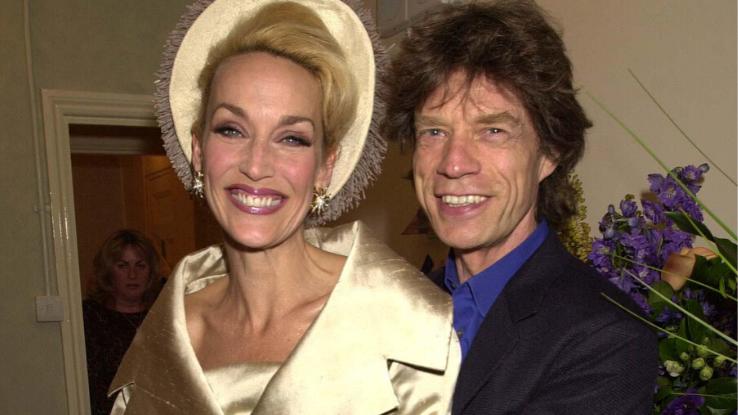 Much like his first marriage to Bianca Pérez-Mora Macias, Jagger's adultery got him in trouble. The High Court of England and Wales declared his marriage to Hall to be invalid in 1999, but that didn't stop Jagger from losing $25 million in the "divorce" settlement when they split. Strangely, Jagger and Hall still remain friends.
32. Kelsey Grammer and Camille Grammer-Meyer, $30 million
Of actor Kelsey Grammer's four marriages, his 1997 marriage to Camille Grammer-Meyer cost him the most. The two got married one year after meeting each other on a blind date, and they have a daughter and a son together. They also owned multiple houses together.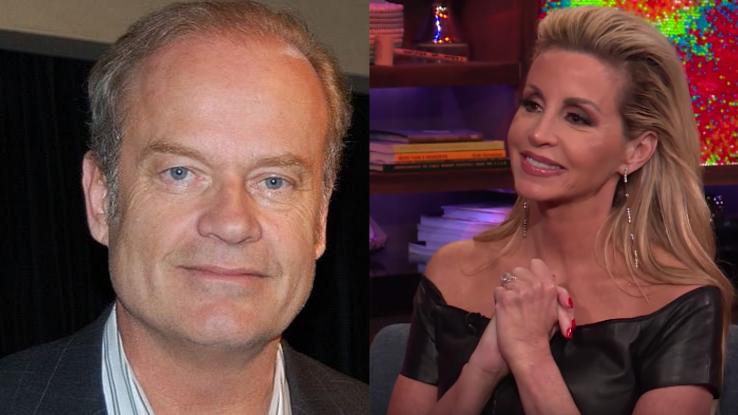 In 2010, Grammer-Meyer filed for divorce after 13 years of marriage. Fans of The Real Housewives of Beverly Hills saw the couple going through some rough times on camera. Grammer-Meyer gained $30 million in the settlement, which included some of their homes.
31. Ted Danson and Casey Coates, $30 million
In 1977, Cheers star Ted Danson and producer Casey Coates said "I do" in front of friends and family. Two years later, tragedy struck as Coates suffered a stroke while giving birth to their daughter, Kate. Danson stood firmly by her side as she recovered following the incident.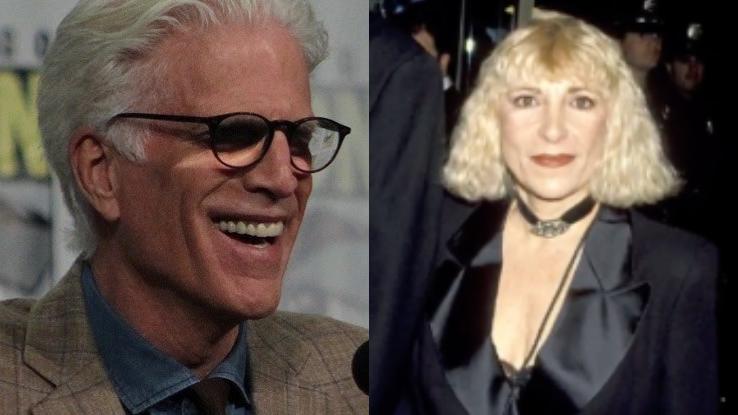 However, years later, he faltered and had an affair with his Made in America co-star, Whoopi Goldberg. News of the affair was on the cover of every tabloid in town. When Coates found out, she immediately filed for divorce. Danson had to hand over $30 million as part of the settlement.
30. Martin Sorrell and Sandra Finestone, $35 million
In 1970, WPP plc founder Martin Sorrell found love in American-born Sandra Finestone. The couple has three sons together and had been married for 35 years when Finestone ended things in 2003. She stated Sorrell's constant work schedule made her feel unwanted.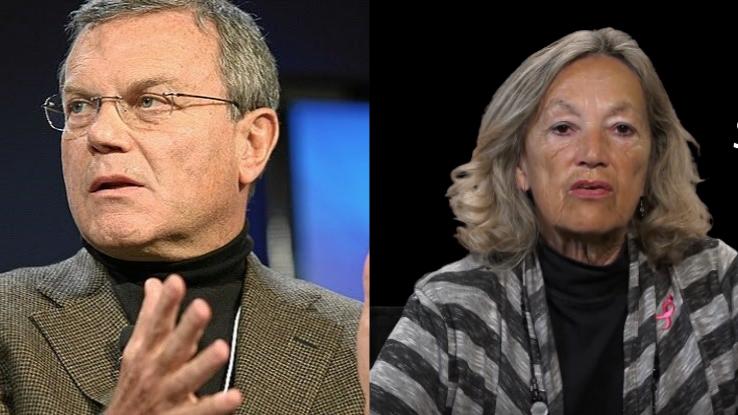 Finestone walked away with a $35 million divorce settlement. The assets awarded to her included $25 million in cash and stocks in the company. Sorrell had to use $15 million of the company's shares to fund the settlement. Unlike most divorces in the U.K., it was a 60/40 split instead of 50/50.
29. Michael and Diandra Douglas, $45 million
At the age of 32, Michael Douglas married 19-year-old Diandra Luker in 1977. The pair only knew each other for nine weeks before taking the big plunge. One year after their marriage, their son, Cameron, was born.
Douglas' constant affairs put a strain on his relationship with Diandra. "The other women were difficult to deal with," Diandra told People in 1994. In 1995, Diandra permanently ended her relationship with Michael. In the divorce settlement, she received a whopping $45 million and homes in Majorca and Beverly Hills.
28. Paul McCartney and Heather Mills, $48 million
Following the death of his first wife, Linda Eastman, singer Paul McCartney didn't expect to find love again, but he was swept off his feet by former model Heather Mills. In 2002, the couple tied the knot inside Castle Leslie in County Monaghan, Ireland.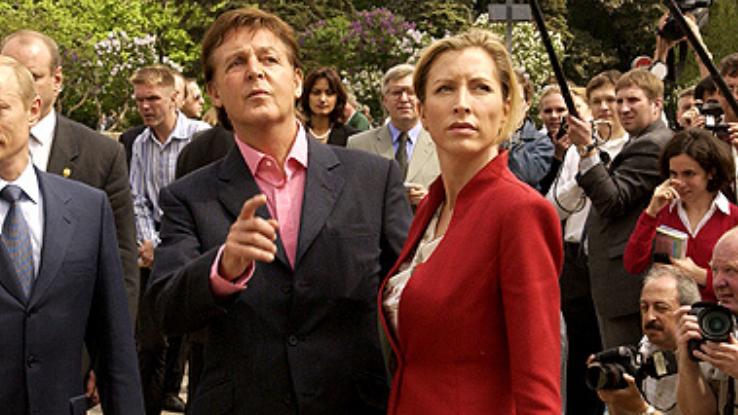 Over time, the love faded between McCartney and Mills. Many claim his daughter, Stella, was a factor in their marriage going under. She wasn't fond of Mills and wanted her gone. In 2008, McCartney and Mills officially filed for divorce. Mills gained $48 million in the settlement.
27. Johnny Carson and Joanna Holland, $48 million
Tonight Show host Johnny Carson and Joanna Holland secretly married in 1972. Aww, how romantic. But in 1983, the two called it quits after being together for 11 years. The divorce wasn't quick and easy though. 
It took two years to reach an agreement. The case ended with an 80-page settlement and Holland gaining $48 million (inflation-adjusted). She won multiple properties, including their Bel-Air house, their Hotel Pierre and their New York City apartments. She also drove away with their Rolls-Royce, a Mercedes-Benz and an economy car.
26. James Cameron and Linda Hamilton, $50 million
Director James Cameron and actress Linda Hamilton first met while shooting The Terminator. Before the film, Cameron had already had two messy divorces. Following Terminator 2: Judgment Day, the two began dating. After the birth of their daughter, they got married in 1997.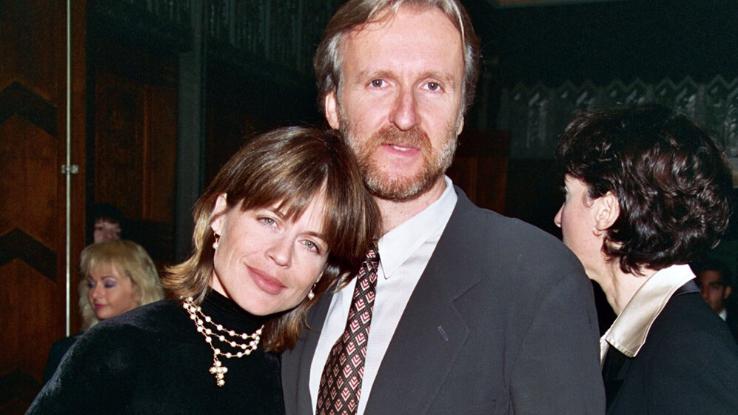 While working on Titanic, Cameron started an affair with Suzy Amis. Hamilton put her foot down and demanded a divorce. In 1999, the divorce was finalized, and Hamilton walked away with $50 million. "Titanic was the mistress he left me for," Hamilton told The Sun. The two reunited recently for Terminator: Dark Fate.
25. Kenny Rogers and Marianne Gordon, $60 million
When it comes to marriages, Grammy-winning singer Kenny Rogers gambled far too much. Before meeting Marianne Gordon, he had three failed marriages. One year after divorcing his third wife, Margo Anderson, Rogers married Gordon. In 1982, they welcomed their only son, Christopher Cody.
After 16 years together, Rogers and Gordon divorced in 1993, and she received $60 million in the settlement. Rogers was happy with the result: "I was touring a lot, and that is part of what killed the marriage. She deserves every penny," Rogers told Independent.ie. During their marriage, his music career saw a major resurgence — hence, the huge settlement.
24. Aga and Inaara Aga Khan, $78 million
Worth $3 billion, Aga Khan IV is one of the richest royals on the planet. In 1998, the businessman wed Gabriele Renate Homey. The bride changed her name to Inaara Aga Khan following her conversion to Islam. In 2000, Khan's third son, Aly Muhammad Aga Khan, was born.
In 2004, Aga and Inaara announced they were divorcing after six years of marriage. While most divorces take a short time, the proceedings didn't actually start until 2011, and the divorce settlements weren't made official until 2014. After waiting a decade, Inaara won $78 million in court.
23. Kevin Costner and Cindy Silva, $80 million
While attending California State University, Kevin Costner met Cindy Silva, and the two married in 1978. At that point, Costner only dreamed of making it big in Hollywood. Silva stuck by his side as his popularity grew with films such as The Untouchables and No Way Out.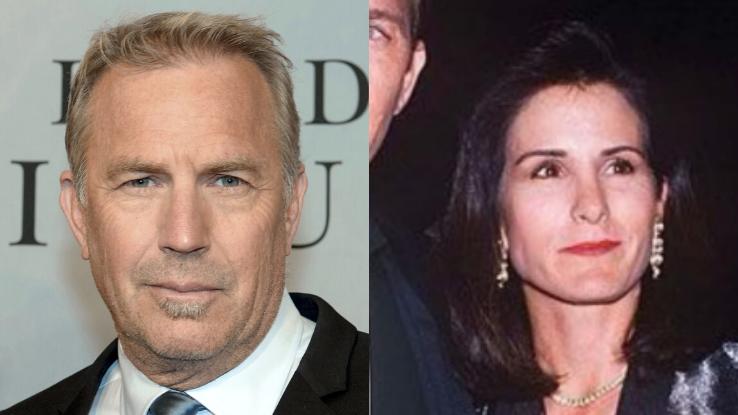 After rumors of infidelity surfaced, Silva divorced Costner in 1994. For Costner, marriage wasn't his strong suit. "I try to conduct my life with a certain amount of dignity and discretion — but marriage is a hard, hard gig," he told Daily News months before the divorce announcement. He built his entire career while they were married, and Silva won $80 million in the settlement.
22. Madonna and Guy Ritchie, $80 million
A decade after her marriage to Sean Penn, Madonna went for round two with Guy Ritchie. The two met while attending a dinner party hosted by Trudie Styler. In 2000, they got married inside Scotland's Skibo Castle. Richie worked with Madonna on his 2002 film, Swept Away.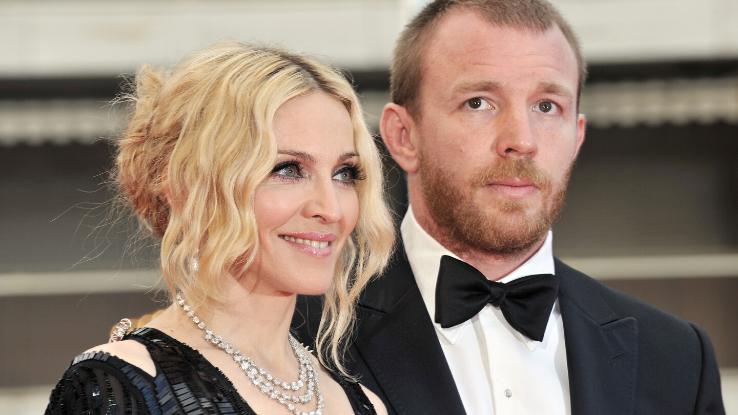 In 2008, Madonna filed for divorce after an eight-year marriage. "You think, 'This isn't what I thought it was going to be,' and 'How much am I willing to sacrifice?'" she told Newsweek. In the settlement, Ritchie gained $80 million, including ownership of the couple's pub in London.
21. Khoo Kay Peng and Pauline Chai, $83 million
In 2013, Malaysian tycoon Khoo Kay Peng and former beauty queen Pauline Chai filed for divorce. The two were married for more than 46 years. They also have five children together. Chai moved to Hertfordshire while Peng stayed in Malaysia during their fight.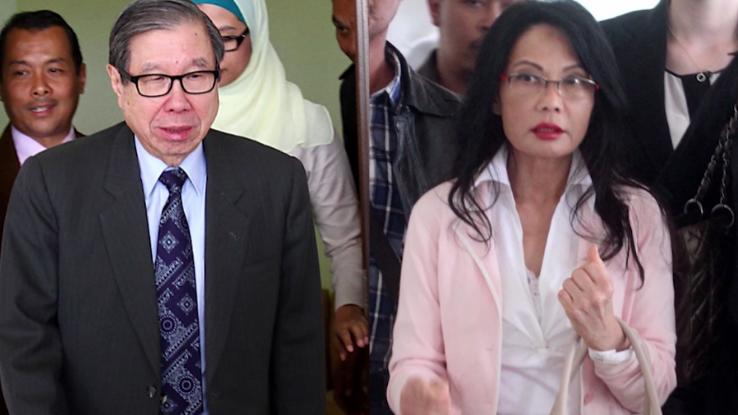 For four years, the pair disagreed over money in courts. Their differences even led to fighting in both English and Malaysian courts. Yes, their lawyers' bills also piled up, reaching $7 million. In the end, Chai won $83 million from the settlement. 
20. Steven Spielberg and Amy Irving, $100 million
In 1976, director Steven Spielberg began a relationship with Amy Irving. Following a bad breakup, he dropped Irving from Raiders of the Lost Ark as a form of revenge. The resentment was obviously temporary, because the pair got back together and eventually married in 1985.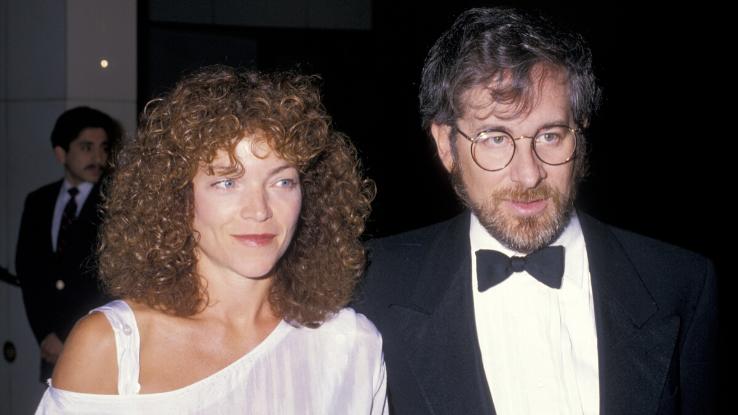 After four years of marriage, Spielberg and Irving called it quits. The couple's prenup didn't hold up in court because it was written on a napkin. Because of this blunder, Spielberg was forced to pay Irving $100 million — basically half of his net worth at the time.
19. Greg Norman and Laura Andrassy, $105 million
World Golf Hall of Famer Greg Norman's random run-in with flight attendant Laura Andrassy eventually resulted in marriage. The couple brought two children into the world: Greg Norman Jr. and Morgan-Leigh. During the marriage, Norman started an affair with interior designer Kirsten Kutner.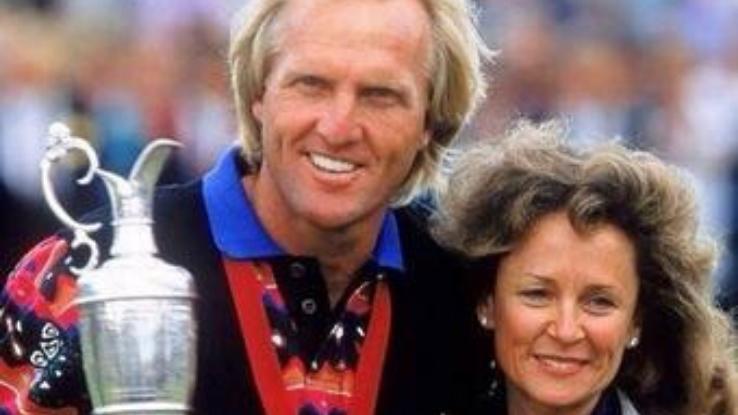 In 2006, the pair decided to end things after 25 years, and Andrassy won $105 million in the divorce settlement. When Norman married Kutner months later, Andrassy wasn't pleased with the news. "It's just that my children have to be around a woman who almost destroyed our family," she said in a statement.
18. Tiger Woods and Elin Nordegren, $110 million
Golfer Tiger Woods first met former model Elin Nordegren at the 2001 Open Championship. A few years later, they got married at the Sandy Lane resort in Barbados. While Woods was busy playing in tournaments, Nordegren took care of their two kids.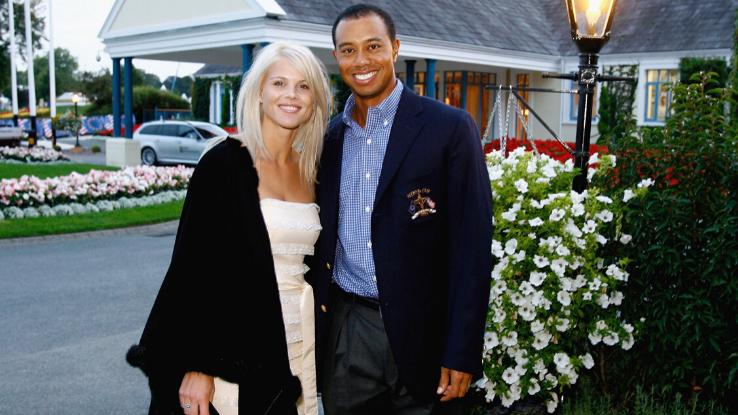 Unfortunately, Woods was doing more than earning money at those tournaments. The golfer cheated on his wife with multiple women, and Nordegren filed for divorce in 2010 and won $110 million in the divorce settlement. Outside of the divorce, Woods lost even more money after being dropped by numerous sponsors, including Gatorade and AT&T.
17. Harrison Ford and Melissa Mathison, $118 million
While filming Apocalypse Now, Harrison Ford met Melissa Mathison, who was a film assistant at the time. In 1983, Ford and Mathison tied the knot. When they weren't on set, Ford and Mathison raised their son, Malcolm, and daughter, Georgia, together.
In 2004, Ford and Mathison closed the book on their marriage. Before the divorce, Ford was rumored to have had an affair with actress Lara Flynn Boyle, but he denied it. Mathison earned $118 million from the divorce settlement. She continued working with mutual friend Steven Spielberg until her death in 2015.
16. Tom Cruise and Nicole Kidman, $130 million
Tom Cruise and Nicole Kidman felt sparks while filming 1990's Days of Thunder. Months after the film's release, the couple tied the knot. Their quick marriage was the talk of the town. During their 10-year marriage, they adopted their daughter, Isabella Jane, and their son, Connor Antony.
In 2001, Cruise filed for divorce. Unlike most marriages, both Cruise and Kidman received settlements. Cruise walked away with $250 million intact, while Kidman gained $130 million. Looking back, Kidman was surprised the whole ordeal happened. "I was so young when I got married. I look back now, and I'm like, 'What?'" Kidman told Red Magazine.
15. Frank and Jamie McCourt, $148 million
Los Angeles is known for ugly Hollywood splits, but the notorious divorce of Frank and Jamie McCourt is an epic tale. During their marriage, the McCourts were co-owners of the L.A. Dodgers. But once word got around about Jamie McCourt's affair, Frank McCourt quickly fired her.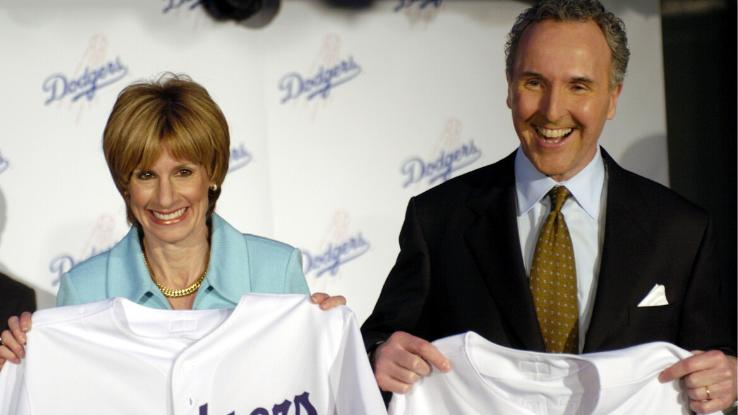 Jamie McCourt wasn't done with the Dodgers, but Frank McCourt also wasn't going to give them up. As a result, the two fought for full ownership of the team during their divorce, a.k.a. the "War of the Roses." In the end, Jamie McCourt let go of any rights to the team, and Frank McCourt handed over $148 million to her.
14. Neil Diamond and Marcia Murphey, $150 million
Beloved pop star Neil Diamond had a long relationship with production assistant Marcia Murphey. With his marriage to Jayne Posner behind him, Diamond made Murphey his wife in 1969. Their 25 years together resulted in two sons, Jesse and Micah. She became Diamond's muse during some rough times.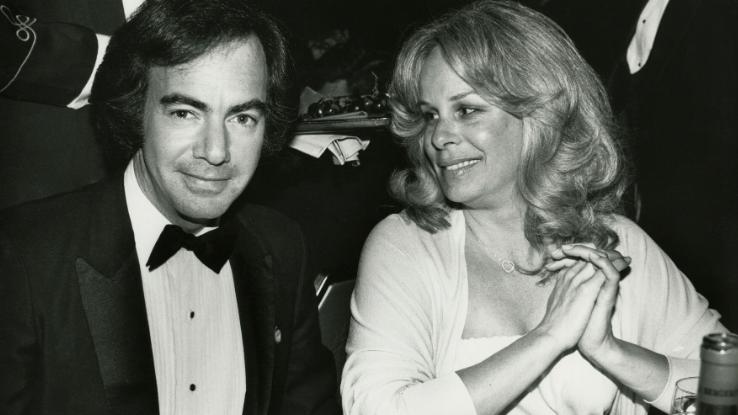 Diamond and Murphey ended things in 1995, and Murphey received $150 million from the divorce settlement. Diamond's 1996 album Tennessee Moon helped him get through the divorce. "Creating this music helped me vent some of the feelings of guilt and failure I took on," Diamond told People.
13. Michael and Juanita Jordan, $168 million
While playing with the Chicago Bulls, Michael Jordan met Juanita Vanoy at a restaurant. After some time dating, the couple had a Las Vegas wedding in 1989. Following his marriage, Jordan became one of the biggest NBA players in the '90s.
In 2002, Michael and Juanita filed for divorce, but then decided to give their marriage another chance. Unfortunately, they made their final separation official in 2006. Juanita, who received a $168 million settlement, learned a hard lesson about divorce. "It's not about you or your ex-partner. It's about making sure the children are all right," she told Chicago Business.
12. Charles Fipke and Marlene Fipke, $200 million
Geologist Charles Fipke married Marlene Fipke a little after Christmas in 1966. The two were high school sweethearts, who traveled and worked together later on in their lives. The pair were also together when Charles Fipke discovered Canada's first diamond mine.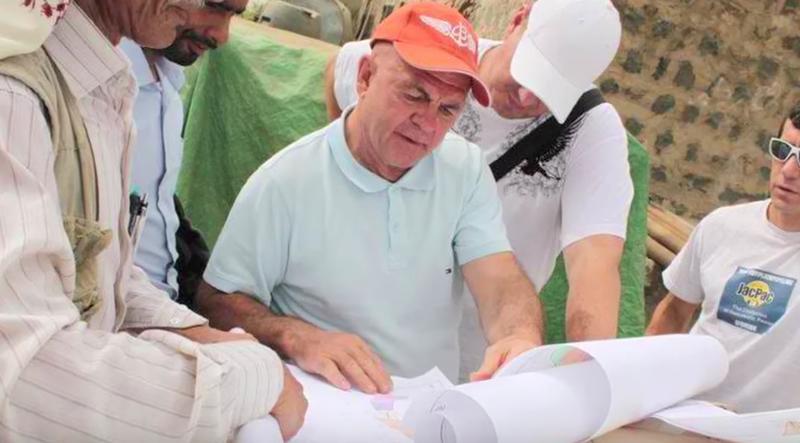 Although Charles Fipke found the mine, he didn't get to keep all of it after the bitter divorce. In 2000, Marlene Fipke won a $200 million settlement, which included the controlling interest of Dia Met Minerals Ltd. Diamonds became Marlene Fipke's best friend.
11. Robert and Sheila Johnson, $400 million
While cutting their teeth in the television industry, Robert Johnson married Sheila Crump in 1969. The pair formed a strong connection while delivering groundbreaking television to the masses. In 1980, they co-founded the popular cable network BET. In 1999, they sold the channel to Viacom.
A year after selling it, the couple split up, and Sheila received $400 million in the settlement. Five years later, she married Judge William T. Newman, who presided over the divorce case. Strange, right? Despite losing a huge chunk of money, Robert's net worth is still solid at $600 million.
10. Mel Gibson and Robyn Moore, $425 million
Actor Mel Gibson met Robyn Denise Moore while filming Gibson's breakthrough film Mad Max. At the time, he was still a struggling actor in Hollywood. In 1980, they got married in Forestville, New South Wales. Their marriage resulted in six children, including budding actor Milo.
Following Gibson's drunk driving incident, Moore filed for divorce in 2006. Things escalated for Gibson after the release of violent audio recordings. With no prenup, Gibson's entire $850 million in earnings was on the line, and Moore walked away with half ($425 million). Moore is also entitled to half of Gibson's paychecks for the remainder of his life. Ouch!
9. Craig and Wendy McCaw, $460 million
Craig McCaw and Wendy Petrak both attended Stanford University to further their forthcoming successful careers. The pair couldn't get enough of each other and got married in 1974. Years after their marriage, McCaw Cellular turned McCaw into the highest-paid CEO in the country.
In 1997, the couple filed for divorce, and it was a rough battle to reach a settlement. McMaw's personal fortune, which included the Nextel purchase in 1995, was worth a staggering $1.3 billion. Petrak received $460 million in the divorce settlement. The agreement further stated that Petrak couldn't take part of the business.
8. Dmitry and Elena Rybolovlev, $604 million
Russian billionaire Dmitry Rybolovlev married his first wife, Elena, in 1987. Although the couple taught their two daughters (Ekaterina and Anna) right from wrong, Rybolovlev chose not to practice what he preached. Elena filed for divorce in 2008 because of his numerous infidelities.
She almost walked away with a $4.8 billion divorce settlement in 2014, but Dmitry's lawyers were able to get the number down to $604 million. Seeing such a massive amount of money slip away was a huge blow for Elena. For their children, Dmitry and Elena remain on speaking terms.
7. Adnan and Soraya Khashoggi, $874 million
With a net worth of $4 billion, Saudi Arabian businessman Adnan Khashoggi enjoyed flaunting his money. Sandra Daly was in awe of Khashoggi's authority, and the two were married in the '60s. Before the marriage, Daly converted to Islam and changed her name to Soraya.
In 1974, the couple divorced while Soraya was pregnant. The divorce settlement was highly in Soraya's favor, and she received $874 million. Following the divorce, she gave birth to her daughter, Petrina. Adnan believed Petrina was his daughter for years, but a DNA test determined politician Jonathan Aitken was her biological father.
6. Harold Hamm and Sue Ann Arnall, $975 million
Oil entrepreneur Harold Hamm quickly took another chance at love after divorcing his first wife Judith Ann in 1987. The following year, he wed lawyer Sue Ann Arnall. Much like Hamm, Arnall also worked in the oil business with roles at Continental Resources.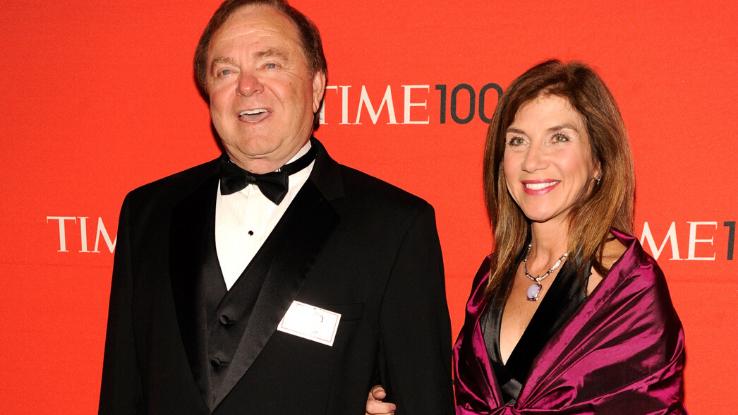 In 2010, Arnall found out Hamm had an affair behind her back. Two years later, she finally had enough and filed for divorce. Half of Hamm's $20 billion fortune was on the line in court. In the end, Arnall was awarded $975 million. She originally rejected the check because she wanted a bigger cut.
5. Steve and Elaine Wynn, $1 billion
If you have visited a Wynn Resort, you'd know that those institutions are extremely extravagant. Here's the not-so-happy ending of the Wynn's cofounders. Steve and Elaine Wynn are Las Vegas casino big shots. The pair were married between 1963 and 1986.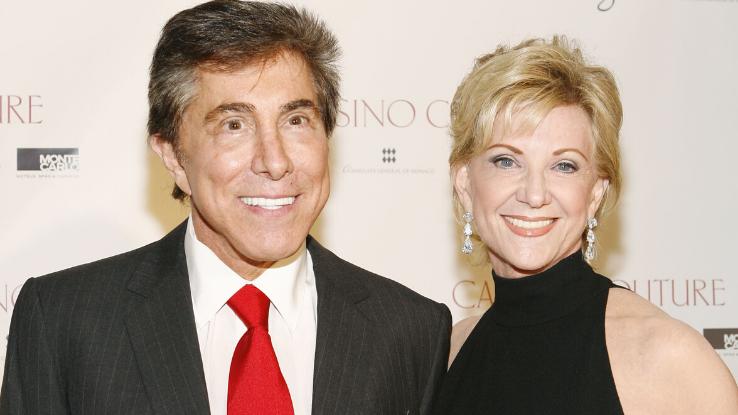 For a few years, the two were divorced, but found love again from 1991 to 2010. Their second divorce was the big one. In the settlement, Elaine Wynn won more than $740 million in Wynn stock. Today, that's estimated at $1 billion.
4. Bernie and Slavica Ecclestone, $1.2 billion
Formula One Group Chairman Emeritus Bernie Ecclestone enjoyed the rush of race cars in his profession. During a race, he met model Slavica Radić. Although he was 28 years older than Radić, their love trumped their age, and the two married in 1985.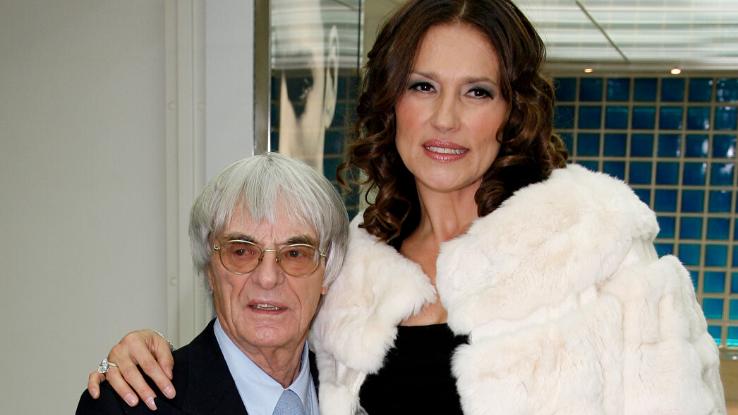 After 23 years, Bernie and Slavica put an end to their marriage in 2009. Slavica was poised to earn around $2 billion in the settlement. After lawyers stepped in, she only gained $1.2 billion of Bernie's $3.2 billion fortune. In a strange twist, Slavica has to pay Bernie $100 million a year from her trust fund.
3. Rupert Murdoch and Anna Maria Torv, $1.7 billion
Media mogul Rupert Murdoch has impacted the way the world sees news. In 1967, he married Australian journalist Anna Maria Torv, who worked for his own newspaper, The Daily Telegraph. Their three kids — Elisabeth, Lachlan and James — have joined them in the news game as CEOs and media executives.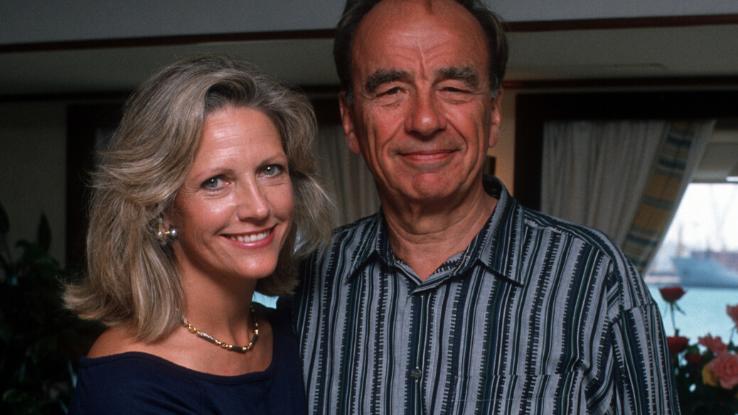 Things fell apart when Torv asked Murdoch to quit his job. In 1999, the pair filed for divorce, and Torv earned $1.7 billion from the settlement. Days after the divorce was final, Murdoch married movie producer Wendi Deng. A few months later, Torv married financier William Mann.
2. Alec and Jocelyn Wildenstein, $5.7 billion
The 1999 Wildenstein divorce started and ended messily. After Jocelyn Wildenstein caught her ex-husband having an affair, domestic incidents ensued. The presiding judge, Marilyn Diamond, even received death threats by mail. Plus, it didn't help that the paparazzi put a spotlight on their drama. 
The media covered the Wildensteins' habit of spending money like it's nothing, including Jocelyn Wildenstein's tendency to get plastic surgery. But the divorce worked in Jocelyn Wildenstein's favor. She was awarded $3.8 billion, which is $5.7 billion today.
1. Jeff Bezos and MacKenzie Bezos, $35 billion
Amazon founder Jeff Bezos will go down as someone with far too much money in his hands. Before his success, Bezos met novelist MacKenzie Tuttle at New York hedge fund D. E. Shaw. One year after their meeting, the couple got hitched in 1993.
In 2019, the couple announced they were getting a divorce after 25 years of marriage. When the divorce was finalized, MacKenzie gained 25% of their Amazon stock ($35 billion). Jeff kept the remaining 75% of the stock. This made MacKenzie the third richest woman in the world. She has committed to donating half of her earnings to charities.