The Most Expensive Colleges in the U.S.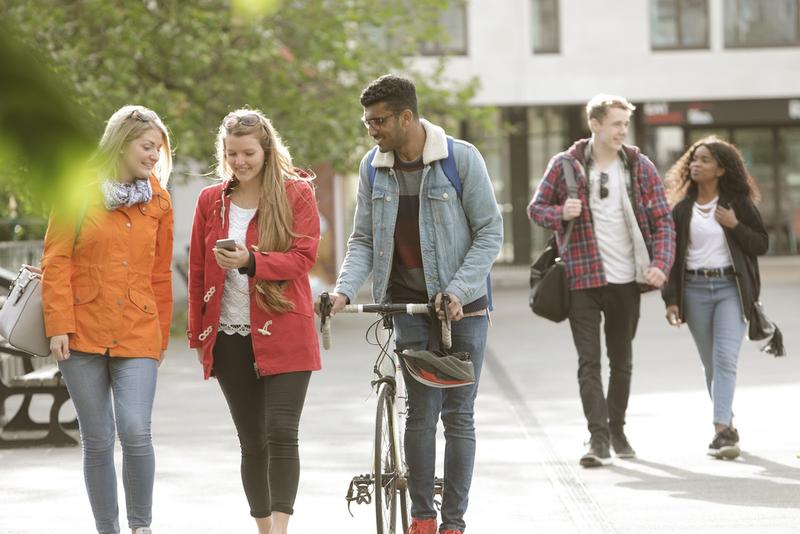 Every year, millions of young adults leave their childhood behind and go off to college. They are told to graduate from high school, get into college and study for what will become a lifelong career. But what exactly does it cost to earn that education? In some cases, college can cost quite a bit. Let's take a look at the prices and the histories of 30 of the most expensive colleges in the United States.
Johns Hopkins University
Today, Johns Hopkins University is one of the most prestigious research universities in the United States. Its founder, Johns Hopkins was a philanthropist in the 19th century. When he died in 1873, $7 million from his estate went to fund a hospital and university to train affiliated professionals. According to the first president of Johns Hopkins University, the college was founded to encourage research for the advancement of science.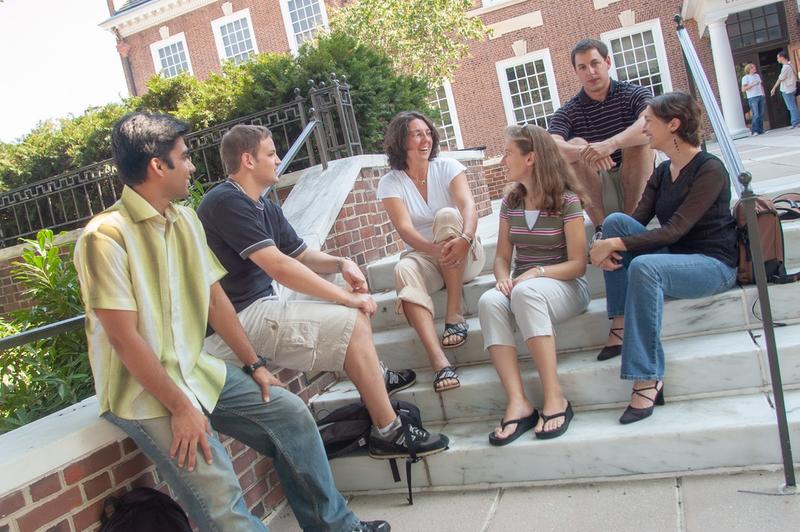 Currently, tuition runs $53,400 per year, and that's just for an undergraduate degree. Prices spike sharply if you're a graduate or doctoral student. Applicants are expected to have a GPA of 3.9 or higher. The acceptance rate for John Hopkins stands at 12%.
Duke University
Duke University was founded in 1838. Located in North Carolina, Duke is one of the leading colleges for research, education and patient care. Their mission is to offer a superior education in liberal arts and prepare students for the rest of their lives.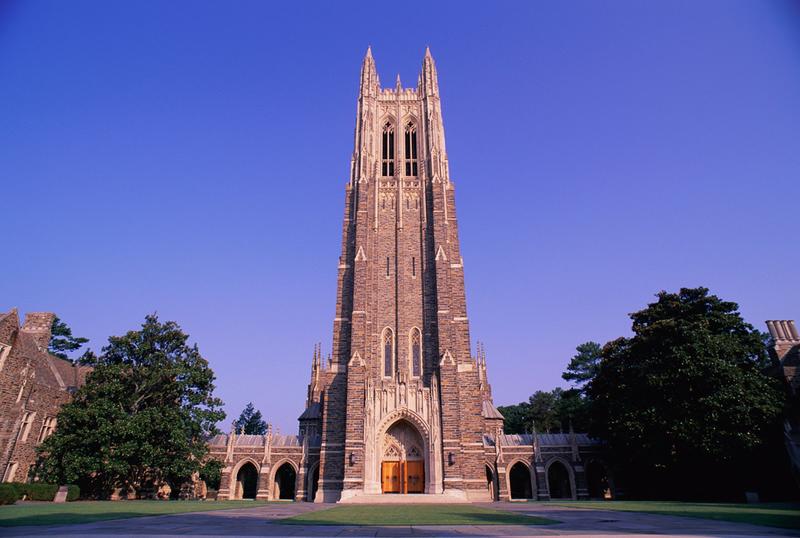 The base tuition for Duke is $58,198 a year. Add to that amount about $17,000 for room and board, and another $3,000 for books and supplies. The total estimated cost to attend Duke for one year is close to $80,000. Besides the high price tag, Duke is one of the more difficult colleges to get in to, with an acceptance rate of just 10%.
Vassar College
Vassar has been voted as one of the best liberal arts colleges in America, but being among the best also means they can be selective with admissions. Founded in 1861, Vassar College is best known for its curricular innovation and achievements, their mission being to inspire each student to lead a life of purpose.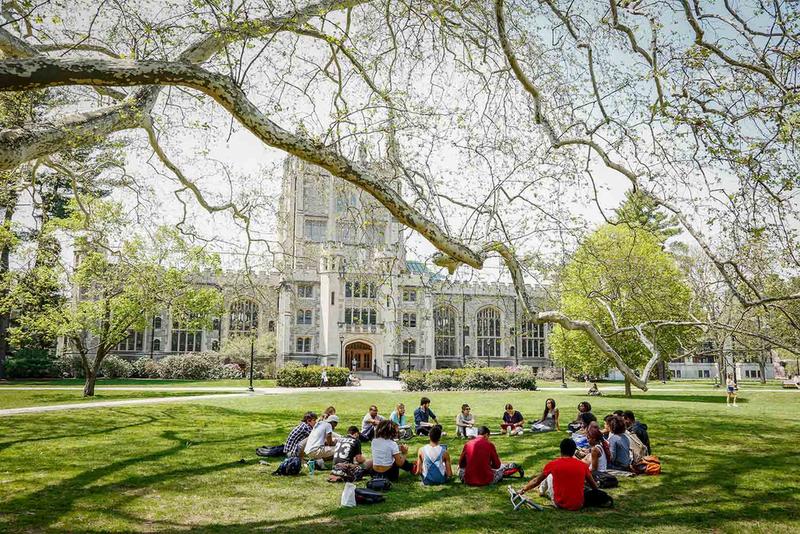 Vassar's base tuition is $57,910 per year. Room and board runs more than $14,000, and student activity and health service fees are $380 and $480, respectively. The total price tag for one year at Vassar College is nearly $72,000. They do, however, award 60% of their students some sort of financial aid, with awards ranging anywhere from $1,200 to $60,000.
New York University
New York University has become one of the largest private universities in the U.S. Created in 1831, NYU now boasts the largest number of non-U.S. students in the nation — in fact, in 2018, 19% of students were not U.S. citizens.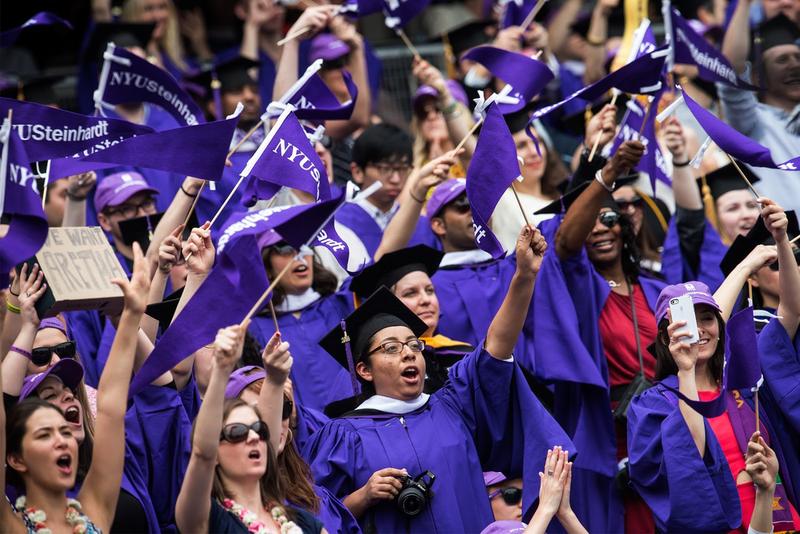 And while the school brings students to America, it also sends the most students abroad. NYU sends their students to locations like Asia, Africa, Europe and Australia, as well as locations in both North and South America.
Current base tuition for NYU is about $51,828 a year and will vary based on whether you're an undergraduate or graduate level student. To qualify for New York University, you should have a GPA of at least 3.66, and should have taken some advanced placement classes. The current acceptance rate is 19%.
Bucknell University
Established in 1846, Bucknell was originally named the University at Lewisburg. It was renamed Bucknell University in 1886 to honor Mr. William Bucknell, who was a major benefactor of the school. Today, the private college is extremely selective and has a residential program, an undergraduate program and a small graduate program.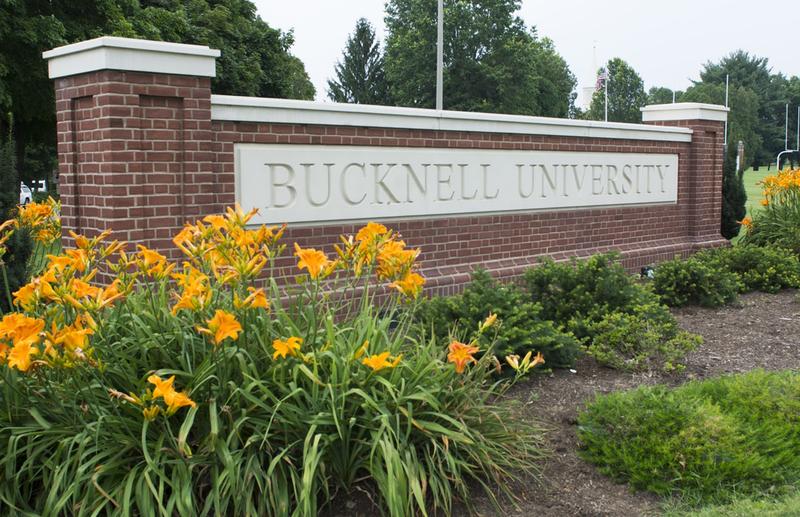 Base tuition is $57,882. Lodging on campus will cost you $8,644, and $5,530 is the going rate for an anytime-meal plan. Including all fees, the closing price comes to around $72,000 a year. And Bucknell is rather competitive — the average GPA for incoming students is 3.55.
University of Southern California
The University of Southern California opened in 1880 with only 10 teachers and 53 students. The surrounding city of Los Angeles was brand-new, there were no paved streets, no electricity or telephones, and no established fire system. Today, USC is one of the top research universities in the country, with thriving programs in technology, the arts and business.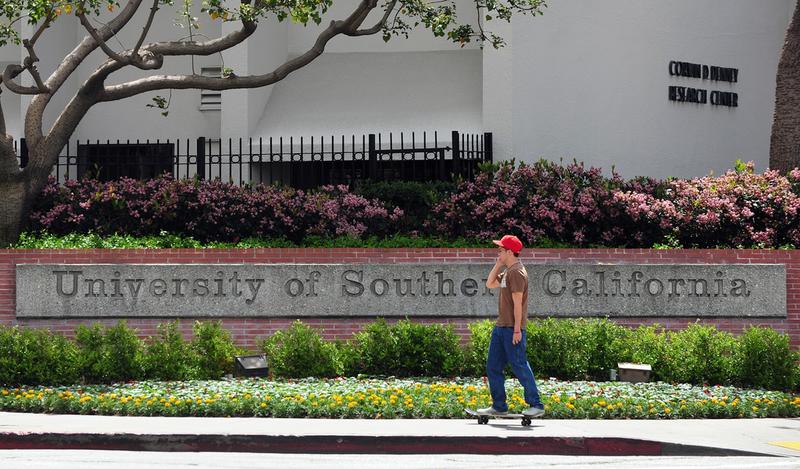 Tuition runs $55,320, with an additional $905 in mandatory fees. Room and board is $15,395, and books and supplies are near $1,200. All told, the total annual tuition for the University of Southern California can be as high as $75,000.
Franklin and Marshall College
One of the older colleges on our list, Franklin and Marshall College was created in 1787. Originally known as Franklin College, it was named after Benjamin Franklin, who bestowed a generous monetary contribution to help fund the school. Today, the college is dedicated to liberal arts at the undergraduate level.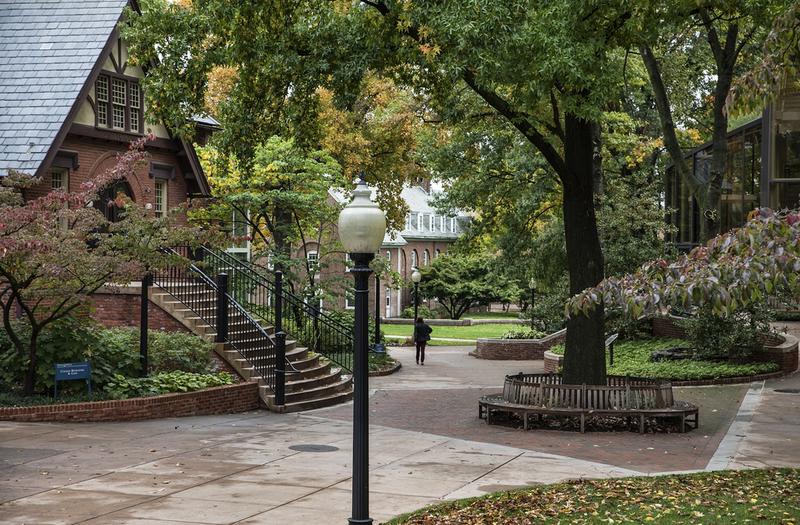 Tuition for Franklin and Marshall College starts at $58,615 a year, and health services fees and student activity fees are in addition to that figure. The school does offer part time status for students wishing to take less than three courses each semester at a rate of $7,325 per course. However, students must petition and be approved to be a part-time student.
Georgetown University
Another college started in the 1700s, Georgetown University was founded in 1789. It is one of the oldest Jesuit and Catholic universities in the United States. Today, the school focuses on giving students a top-notch liberal arts education as well as exposing them to different cultures and beliefs.
Full-time tuition is $27,720 per semester, or about $55,440 a year. Rates vary depending on whether a student is an undergraduate or graduate and majoring in law, nursing or business. Other course fees include a science lab fee, language technology fee, materials fee and tech support fee. According to the website, the school's mission is to make it "financially possible for every admitted applicant to attend Georgetown University, ensuring that we recruit, retain, and graduate a talented and diverse learning community."
Harvey Mudd College
Harvey Mudd is one of the babies on this list, age wise. Founded in 1955, after investor, Harvey Seely Mudd, the school is a liberal arts college that focuses on math, science and engineering. I know what you're thinking; those aren't liberal arts subjects. But Harvey Mudd College is a little different; while they spotlight those subjects, they also educate their students in the way their work impacts society and the world, looking at the bigger picture.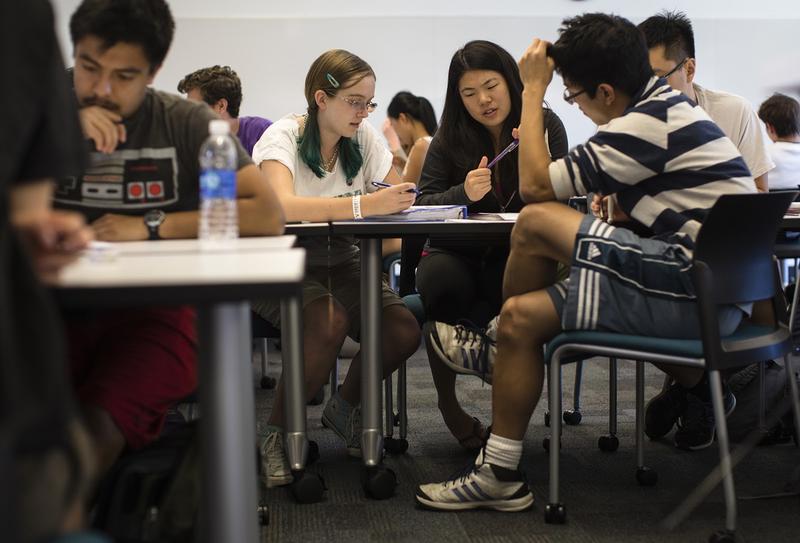 Tuition alone stands at $58,359 a year, and lodging increases that figure by $10,234. Add on a meal plan for $8,445 and figure in a student body fee, personal expenses and books and supplies for a grand total of almost $80,000. Not only is the school unique and costly, it's difficult to get into. Applicants should aim for a 4.15 high school GPA to be considered.
Columbia University
Columbia University is massive. It's the largest landowner in NYC, following only the Catholic Church. Established in 1754, Columbia was originally called King's College, and in 1896, went through a location and name change, officially becoming Columbia University. It is one of nine colleges to be created before the Declaration of Independence was signed.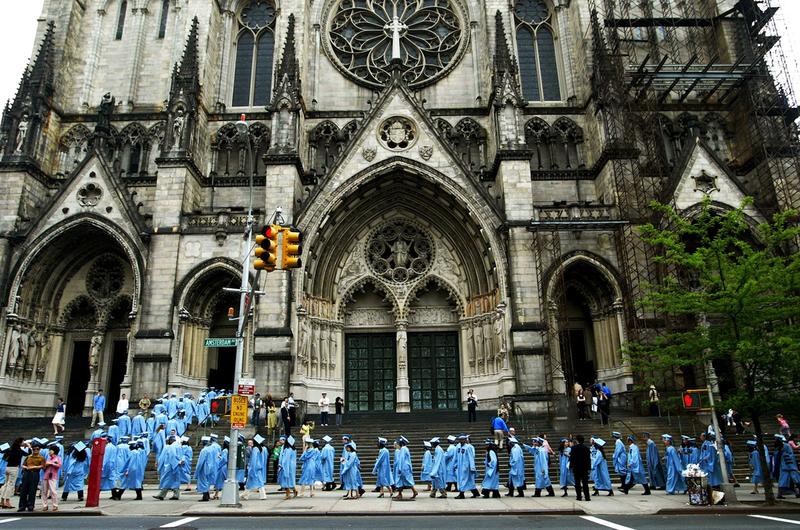 For the 2018-2019 school year, tuition and undergraduate fees add up to $59,430. Columbia is not easy to get in to, either. Applicants should apply with a 4.14 GPA or higher, as well as some pretty impressive extracurricular activities and accomplishments. Given the strict requirements, the acceptance rate is only 6.8%.
Eastman School of Music of the University of Rochester
If you're set on studying music and can afford $55,000 for an education each year, then the Eastman School of Music at the University of Rochester is the place for you. This school was founded by the same guy that brought us Kodak, and students live and breathe music there. In fact, a T-shirt logo prominently featured at Eastman states "Eat, Sleep, Music."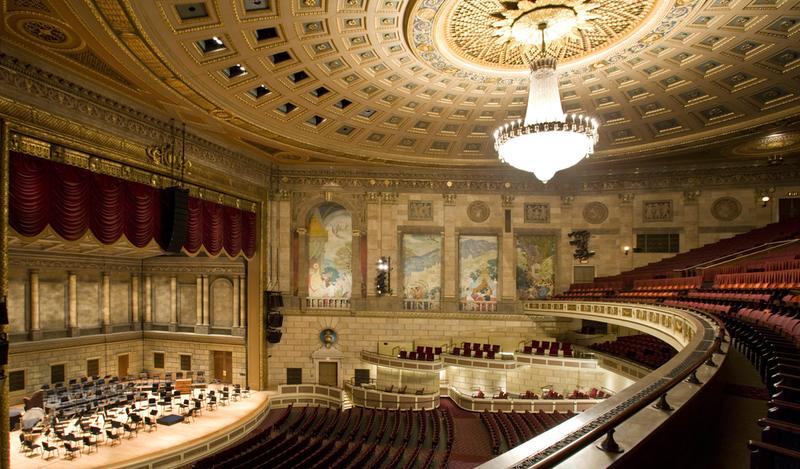 Undergraduate costs for a year at the Eastman School of Music is $55,370. Room and board runs an estimated $17,000, and fees bring the figure even higher. In all, $73,000 is the price you'll pay to completely immerse yourself in music for one year.
Franklin W. Olin College of Engineering
The Franklin W. Olin College of Engineering was founded in 1997 with the goal of changing engineering education. The mission of the school is to teach students the technical innovations they need to solve the world's problems, and "to be an important and constant contributor to the advancement of engineering education in America and throughout the world."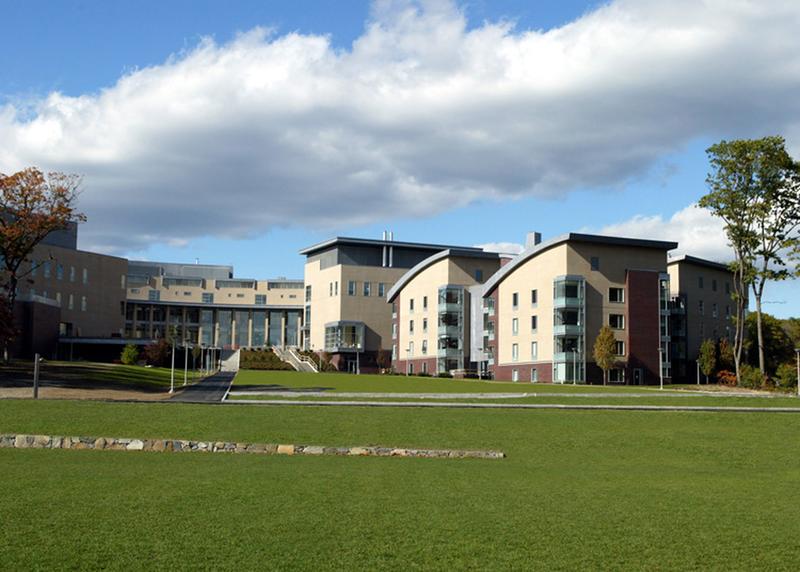 The price to attend this forward-thinking engineering institution is $52,164 per year. Room and board boosts the price $17,000. A laptop fee is $2,656, and the Olin-offered health insurance costs another $1,653. With student fees, books, supplies and other essentials, the total expense to attend Olin lands at $75,939 a year before any scholarships, grants or financial aid.
University of Chicago
The University of Chicago was founded in 1890 by John D. Rockefeller, the oil industry tycoon considered to be the wealthiest American ever. The university is a research school, continuing to promote new ways of thinking. Innovative teaching methods and open discussions draw many students to the college, and its goal is to give birth to contemporary ideas that will change the world. Their motto translates to, "Let knowledge grow from more to more; and so be human life enriched."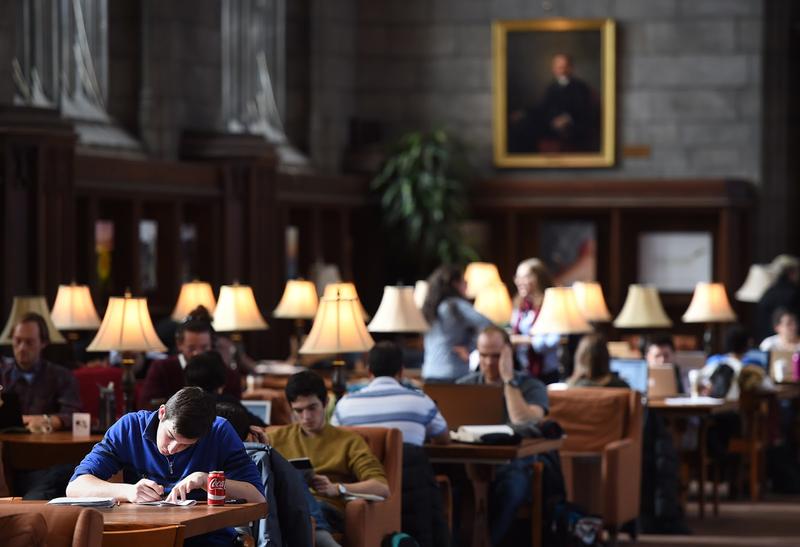 Base price to attend is a cool $58,230. The University of Chicago aims to teach and inspire extraordinary students regardless of their gender, religion, race or financial standing. Each year, they give out more than $100 million in scholarships, based on both need and merit.
Bard College
In 1860, Bard College was originally established as St. Stephen's College by John and Margaret Bard, along with the leaders of the New York City Episcopal Church. For its first six decades, Bard taught men a traditional curriculum in preparation for seminary.
In 1928, at a time when finances were uncertain, St. Stephen's became a part of the Columbia University system. The curriculum began to change, putting more emphasis on performing and creative arts, and the name was changed to Bard in 1934 to honor its founders. Today, the school focuses its instruction on teaching students to take charge of their own growth and efforts.
The starting tuition at Bard is $56,566, and lodging is another $17,500, bringing the total for one year to over $73,000. Financial aid, of course, is an option, as are parent and student loans and outside grants and scholarships.
Fordham University
Fordham University was started in 1841 by the Catholic Diocese of New York, and a Jesuit influence remains to this day. Located in the Bronx, Fordham has three main objectives: strive for excellence, fight for justice and care for others.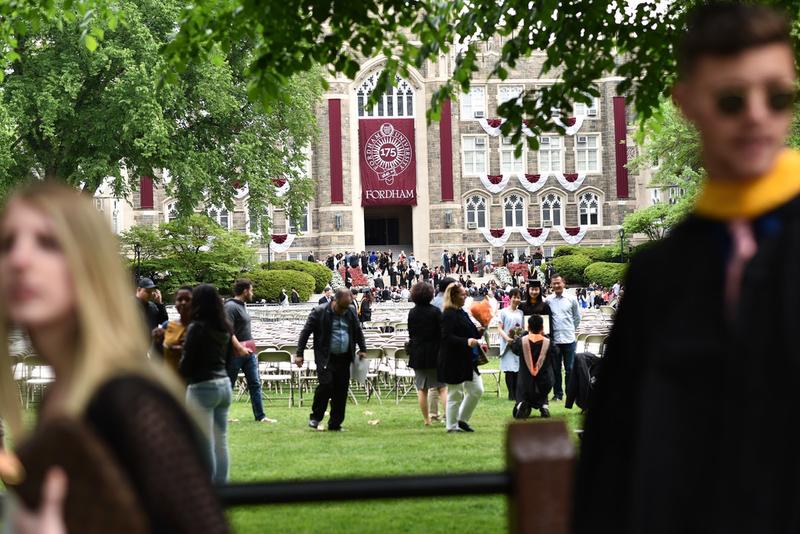 Tuition for one year is $52,980 — part time students pay $1,766 per academic credit. Added fees include a technology fee, the cost of a Wall Street Journal subscription and health insurance. Fordham does offer financial aid to its students.
Brandeis University
Brandeis University was named for Louis Brandeis, the first Jewish justice to serve on the U.S. Supreme Court. This medium-sized school is a research university dedicated to its mission of enabling groundbreaking discoveries. Students are encouraged to push boundaries and be curious.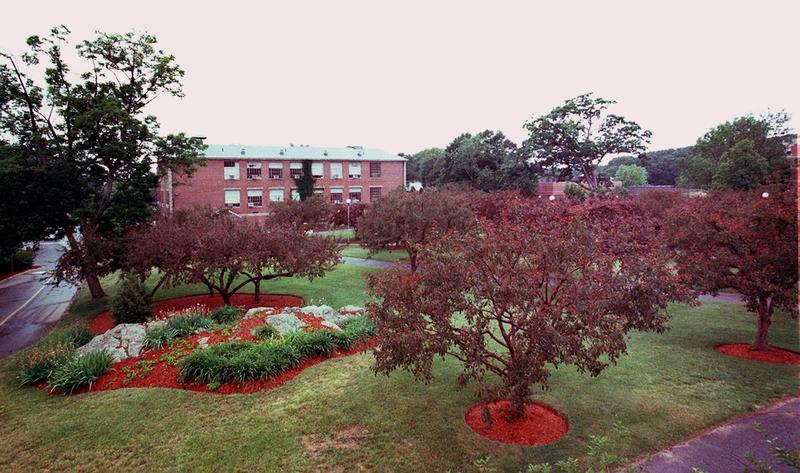 The yearly tuition for Brandeis University is listed as $55,340. Required fees add $1,846, the charge for a basic double room comes to $9,060, and meals cost $6,830 — all in, you're looking at $73,076. According to the university, more than 50% of students receive some financial aid based on need, and any student who suspects they may need monetary help is encouraged to apply for assistance.
Columbia University, School of General Studies
Interested in Columbia University but not necessarily in majoring in one of the sciences? The School of General Studies of Columbia University is a great option. It caters to students who want an Ivy League education in a nontraditional subject. It is lauded as one of the finest liberal arts schools in the nation.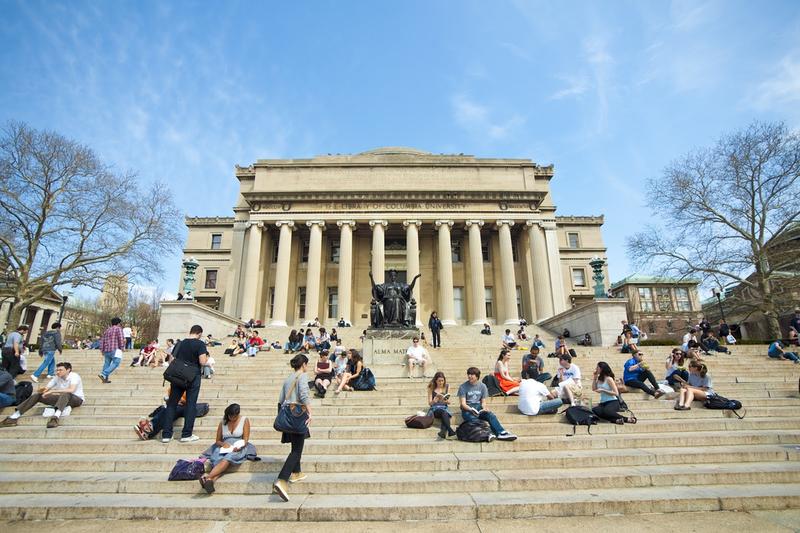 The cost to attend this highly rated liberal arts college is more than $60,000 per year. The school's website states that they are aware that it's a significant investment to attend, and that there is help available to navigate the financial aspect of enrolling at the School of General Studies of Columbia University.
Southern Methodist University
Southern Methodist University was created by what is now called the United Methodist Church. Today, the school is one of the top colleges in the nation. It has been ranked among the best universities for internship opportunities. SMU strives to combine learning with hands-on experience that prepares students to reach their goals and aim higher.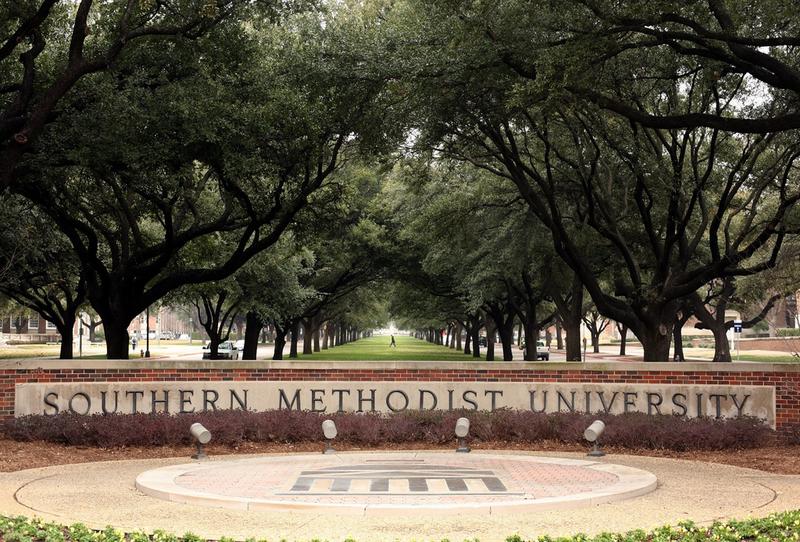 While it's not an Ivy League school, it does come with an Ivy League price tag. Annual tuition currently sits at $56,560. Be sure to budget in $16,750 for room and board, plus books, supplies and miscellaneous fees totaling over $3,000. The final cost for an undergraduate student comes to $76,786 per year.
Northwestern University
In 1850, nine men got together to plan out a college to cater to what was then called the Northwest Territory. They had very little money, no land for the school and not much higher education themselves — all they had was their vision. By 1853 the group was able to make their dream a reality when they purchased a 379-acre piece of land just 12 miles north of Chicago. The first building was built in 1855, and Northwestern University opened its doors with just two teachers and 10 students.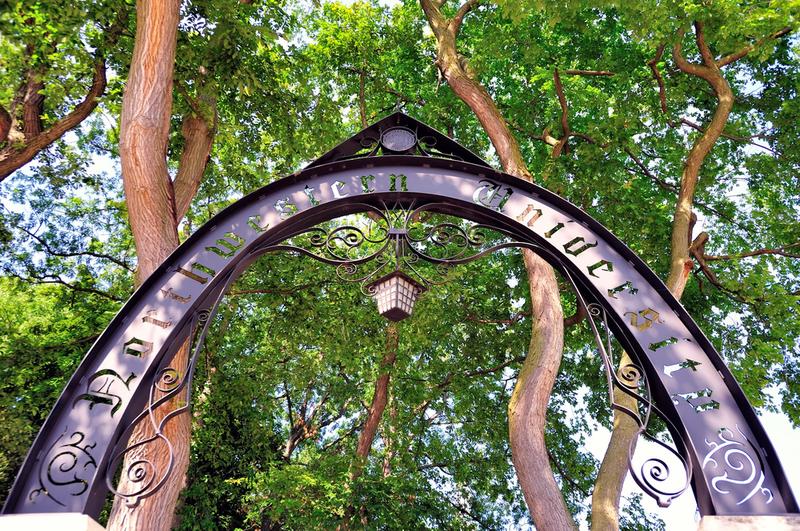 Today, the cost to attend this ambition-driven school is high. $56,232 is the current base tuition, and on-campus housing and meals adds more than $17,000. Once books, supplies and other fees are tallied, you're looking to spend $78,654 per year for an education at Northwestern.
Luckily, the school boasts an extensive and dedicated financial aid program, one of the largest for a private university in the world. The goal is meeting the needs of every admitted student who qualifies for financial aid.
Pitzer College
Russell K. Pitzer, an orange grower and philanthropist, founded this school in 1963. Pitzer College started as a liberal arts institution that emphasized behavioral and social sciences. In fact, students are expected to partake in community service to this day. It was the second dedicated women's college in the United States.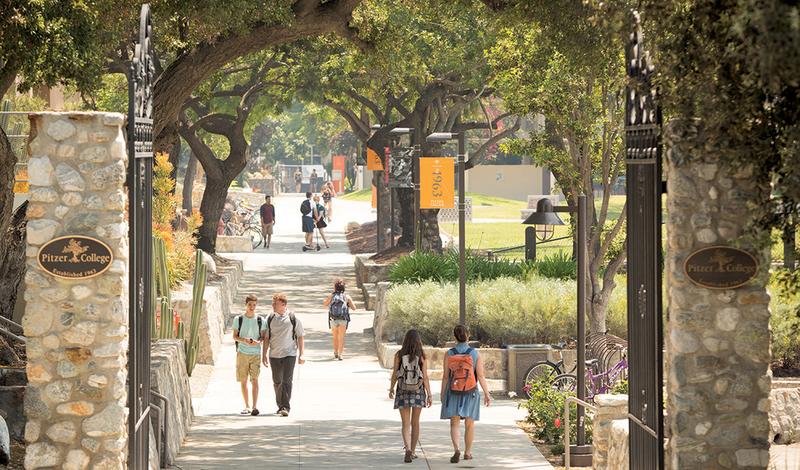 Tuition at Pitzer runs $56,018 for a year. Room rates are $10,060 for a double occupancy room or $11,416 for a single. Average total tuition, with all fees included, comes to around $73,000. More than 35% of Pitzer students receive financial assistance via scholarships, loans, grants or work study options.
Amherst College
Amherst is a nonprofit school that has been in existence for almost two centuries. The mission of the school is to prepare their students to use big ideas to make bigger differences in the world. The college has been a prime choice for higher education since the 19th century; President Calvin Coolidge attended in the 1890s.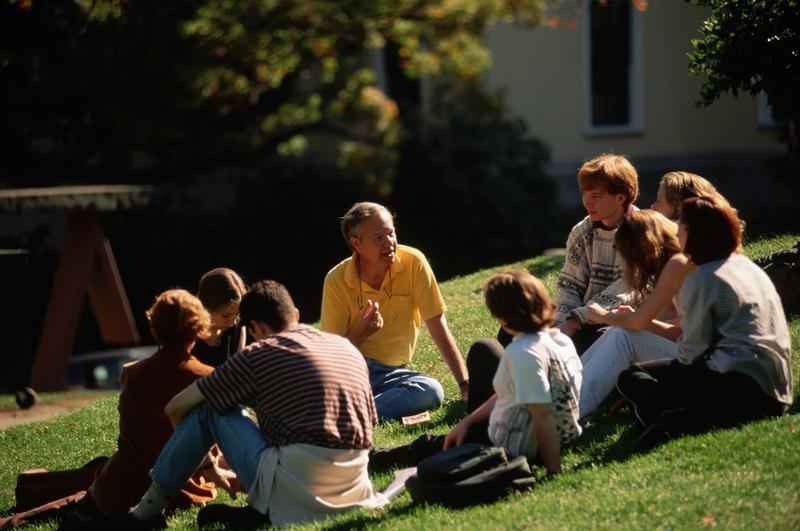 Today, the student body consists of 2,000 students from 48 U.S. states and 54 countries, and is comprised evenly of men and women. Notably, most students live on campus.
Full tuition, including room and board, is $72,950. Other costs include student activity fees, books, supplies and campus center programs. Amherst offers health insurance, which can be waived with proof of acceptable insurance, as well as assistance with travel costs.
Oberlin College
From its beginning, Oberlin College has stood for social justice. Founded in 1833, Oberlin has always found something to fight for, starting with coeducation and abolition. More recently, the school took a stand against climate change. The justice-focused college has been called a "peculiar mix of scholarly ambition and stubborn moral idealism." In fact, Oberlin was the first school to award women undergraduate degrees, and was a pioneer in educating African American students.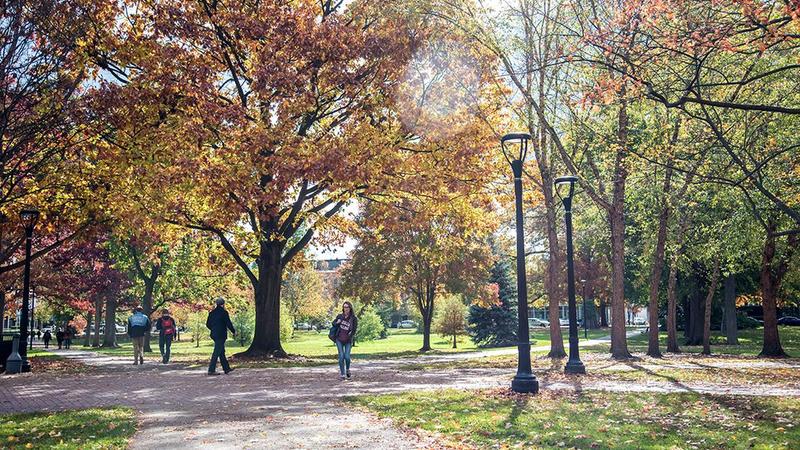 Tuition for such a diverse and socially outspoken school starts at $55,976. $17,000 for room and board plus other fees bring the total for one year to $73,694. Fortunately, Oberlin offers financial aid to many of its students, saying that it meets 100% of the need for every accepted student. Two-thirds of students receive some sort of aid.
Scripps College
Scripps College aims to "educate women to develop their intellects and talents through active participation in a community of scholars, so that as graduates they may contribute to society through public and private lives of leadership, service, integrity, and creativity."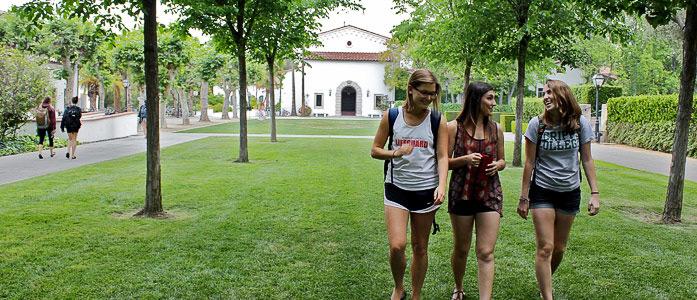 Founded in 1926, Scripps continues to teach young women, developing both their minds and spirits. Students often win research grants and national fellowships, and they enter the workforce competent in critical thinking and with strong communication skills.
Tuition for a year at Scripps will cost you $56,970, plus $17,500 for lodging, bringing the total to $74,788. Scripps does offer part time status for students taking less than three classes, but permission must be granted from the school's registrar to attend on that limited program.
University of Pennsylvania
The oldest school on our list is also one of the oldest ones in America. The University of Pennsylvania dates back to the 1740s, when George Whitefield wanted to build a charity school in Philadelphia. Then Benjamin Franklin organized 24 of Philadelphia's leading citizens and philanthropists to form a higher educational institution.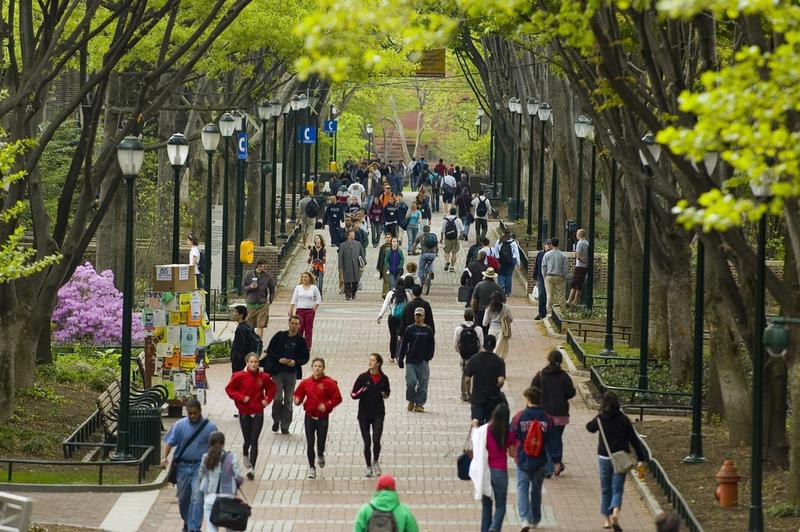 Tuition at Penn starts at $51,156. Housing adds an additional $10,000, and dining, another $5,000. Books and other fees come to $8,000, bringing the final total to $78,186 for one year of education at the University of Pennsylvania. The school does offer financial aid, and students can apply on the school's website.
Haverford College
Established in 1833 by Quakers, Haverford is well-known for its code of honor and intensive academics. Haverford believes that all students should be able to research and work directly with their ideas and the school's available materials. Each student is expected to be an active participant in every class.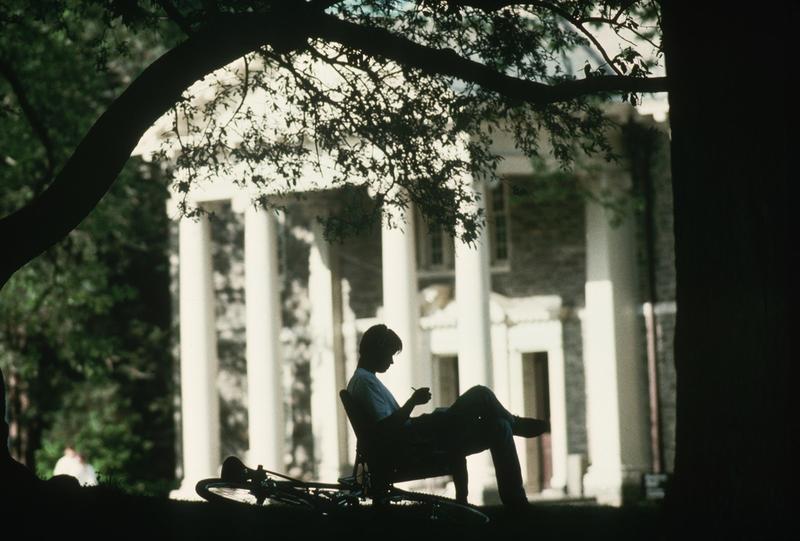 Base tuition for Haverford stands at $56,200. There is a student activity fee of $500, room and board costs $17,000, and an orientation fee for first-year students, bringing the final first-year price tag to $73,468.
Claremont McKenna College
Claremont McKenna College is one of the leading liberal arts schools in the United States, and strives to prepare students for a future that "makes a difference." This school admits students not based on need, but based on their leadership qualities and accomplishments, resulting in a student body that is accomplished in areas beyond GPA.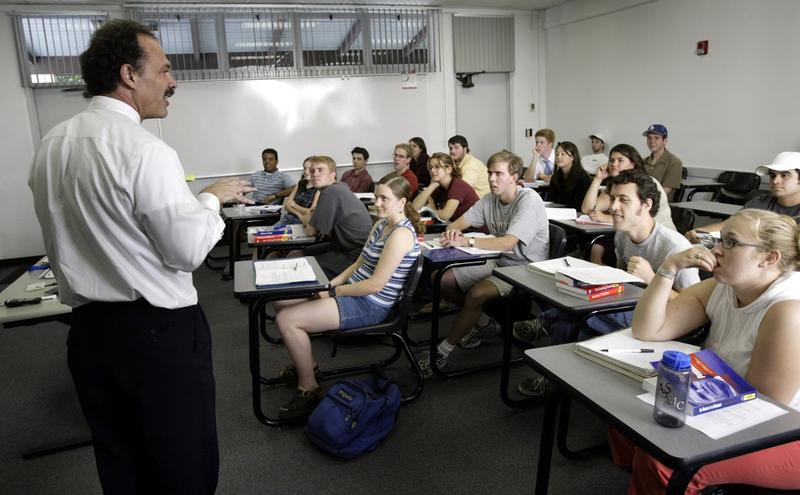 Per semester, the cost of attendance is $28,095, or $56,190 a year. Students can attend part time at a rate of $9,365 per class. Residence costs vary depending on dorm location, and meal plan costs are based on how many meals the student needs per week.
Trinity College
Trinity College was founded in 1823 as an alternative to Yale. According to their website, Trinity College is where "liberal arts meets the real world." The school has over 2,000 undergraduate students — 50% of them are women, and 21% of them are people of color. Students hail from 41 U.S. states and 70 different countries.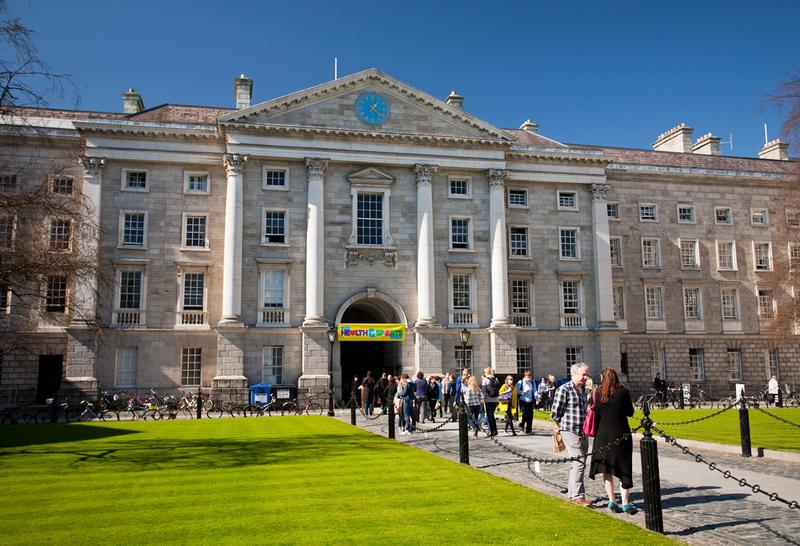 Tuition will cost you $56,380 per year. There are also student activity fees, meal plans and transcript fees, bringing the final cost to about $74,400. The school does say they are committed to making a Trinity education affordable for all students by offering financial aid.
Dartmouth College
Created in 1769, Dartmouth is a top Ivy League school with a rich history and some well-known alumni. One such student was Theodor Geisel, who helped write the college's magazine. He was busted for drinking illegally, and had to change his pen name in order to continue writing for the school. The name he chose, Dr. Seuss, was the name he became known as.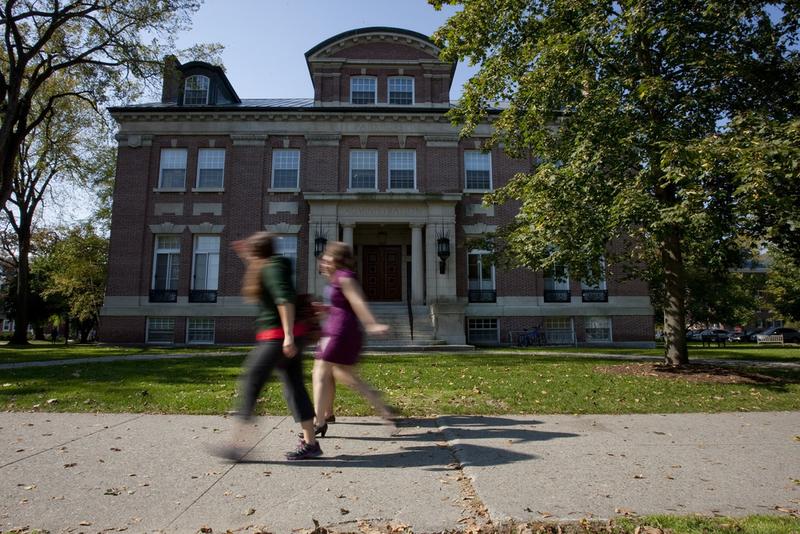 Tuition for this school with a colorful past starts at $55,605. Fees, housing and food total about $18,000, and don't forget to tally the costs for books and other miscellaneous expenses. All in, Dartmouth can cost $76,623 a year.
Sarah Lawrence College
Sarah Lawrence is a liberal arts college founded in 1926. It has long been ranked among the top liberal arts colleges. Students are challenged to think critically and apply their skills and knowledge. Classrooms are equipped with round tables to encourage deep discussions, and the school has outstanding performing arts and music facilities.
Tuition starts at $56,020, and fees include a general college fee, student activity fees, a health service fee and lodging fees. Students can also choose to add on health and tuition refund insurance.
Barnard College
Barnard College was started in 1889 as a place to provide the same quality of education to women that was available to men. To this day, Barnard offers a rigorous curriculum that challenges young woman who exhibit curiosity and drive.
Tuition for a year is $55,781, or $27,890.50 per semester. Students are expected to take at least 12 credits per semester to remain in good standing. Barnard also offers varying meal plans and several options for rooming on campus.